En momento que caminaba al llegar a una plaza, miro hacia arriba algo que me llamo la atención y la verdad me asombro el ave que se hallaba montada sobre los cables de electricidad como si nada, me quede observándola y esta ni siquiera emitía algún movimiento o sonido, así que le preste mas atención quedando ahí abajo mirándola, para ver cual seria proceder.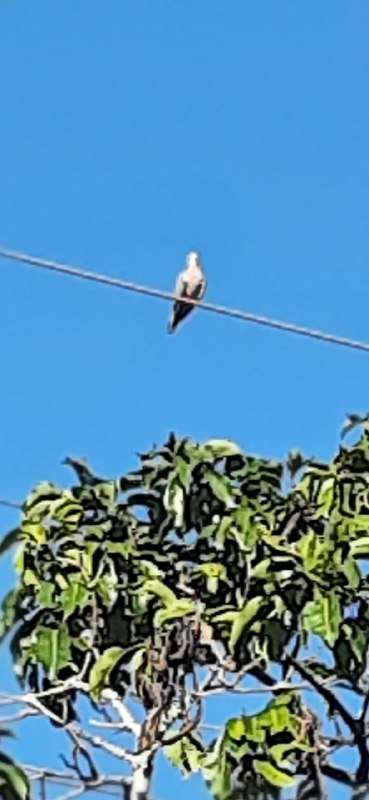 Por la forma y color de esta y en base a mis conocimiento sobre aves, diría que esta se trata de una palomita montera, por su tamaño y color gris, estas aves son de emigrar mucho de un lugar a otro, no son territoriales o que se quedan en un solo lugar, quizás esta estaba justo descansado después de un largo viaje y es por eso que no se asusto de nada y seguía en esa posición.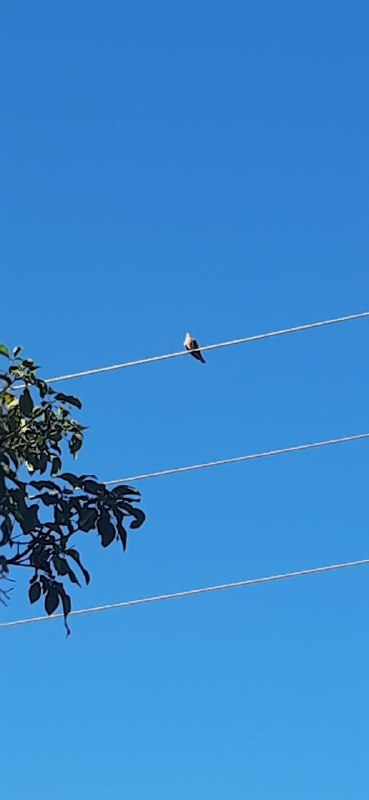 La verdad que ver esta paloma con ese fondo celeste y blanco parada sobre los cables de electricidad y como si fuera poco el árbol que se encuentra abajo de la misma, en lo personal me brinda un bello paisaje, muy inspirador, como exhibiéndose y emanando paz y tranquilidad para aquellos como yo que la vimos y la respetamos por ser un ser vivo mas, que subsiste en esta planeta, donde la MADRE NATURALEZA ordena y cuida de todo lo existente.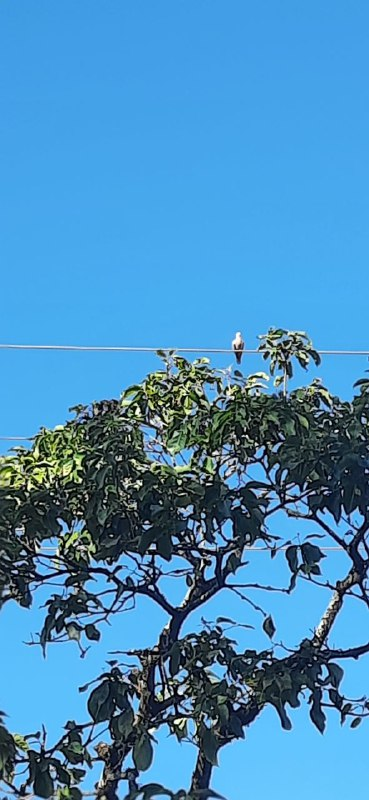 Con esto quiero decirles amigos que esta ave por ejemplo al ser un ser vivo como nosotros, en lo sucesivo las tenemos que cuidar, bueno siempre y cuando como sabemos en otros lugares, paices, existen personas que se rigen de la ley de la vida, lo digo por la hambruna de muchas personas entonces la ven como un plato muy sabroso.
De tal manera si les gusto esta publicación no dejen de enviar sus comentarios.
MUCHAS GRACIAS POR SEGUIRME Y LEERME.
TRANSLATED INTO ENGLISH
When I was walking and arrived at a square, I looked up something that caught my attention and the truth amazed me the bird that was mounted on the power lines as if nothing, I was watching it and it did not even emit any movement or sound, so I paid more attention and stayed down there watching it, to see what it would proceed.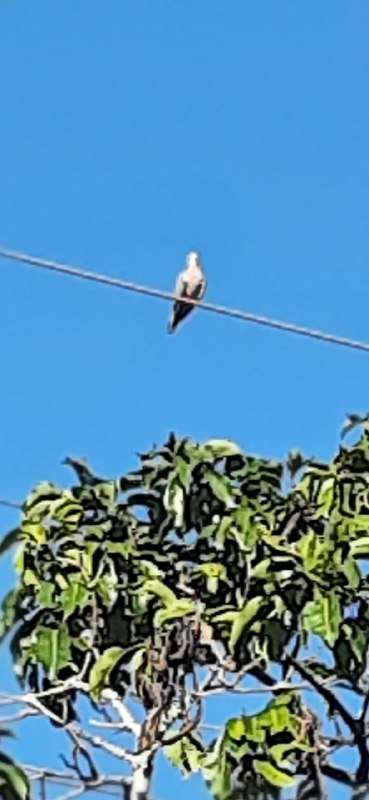 By the shape and color of this one and based on my knowledge about birds, I would say that this one is a montera pigeon, because of its size and gray color, these birds migrate a lot from one place to another, they are not territorial or stay in one place, maybe this one was just rested after a long trip and that's why it was not scared of anything and remained in that position.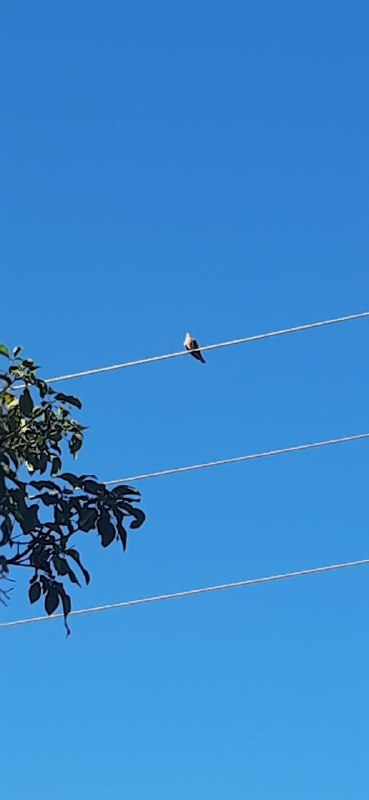 The truth is that seeing this dove with that light blue and white background standing on the power lines and as if it were not enough the tree that is below it, personally gives me a beautiful landscape, very inspiring, as exhibiting and emanating peace and tranquility for those like me who saw it and respect it for being one more living being that subsists on this planet, where MOTHER NATURE orders and takes care of everything that exists.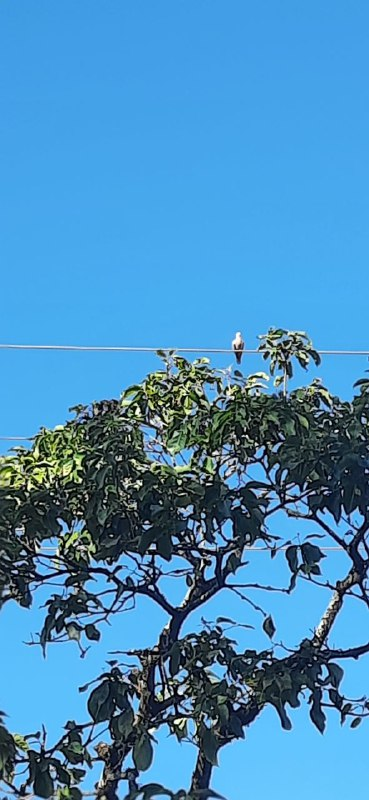 With this I want to tell you friends that this bird for example to be a living being like us, henceforth we have to take care of them, well as long as as we know in other places, countries, there are people who are governed by the law of life, I say this because of the famine of many people then they see it as a very tasty dish.
So if you like this publication do not fail to send your comments.
THANK YOU VERY MUCH FOR FOLLOWING AND READING ME.