Hola a todos, como bien sabemos se aproxima la estación del año mas apreciada, sabiendo que se trata de la primavera es el mes donde resalta la MADRE NATURALEZA, exhibiendo todo su esplendor y hermosura en las flores, de todas las formas y colores, como por ejemplo en mi jardín, esta hermosa orquídea de árbol o de madre seca, que es su lugar preferido, como se ve en la foto la coloque sobre un tronco de madera que ya esta bastante seco, el resultado es fabuloso ver como sus raíces se tornan muy fibrosas abarcando casi todo el tronco propiamente dicho, al mismo tiempo se va extendiendo la planta a medida que crece y sus flores son muy hermosas, en el centro tienen un color lila y a su alrededor es todo de color blanca, formando un pequeño capullo muy colorido.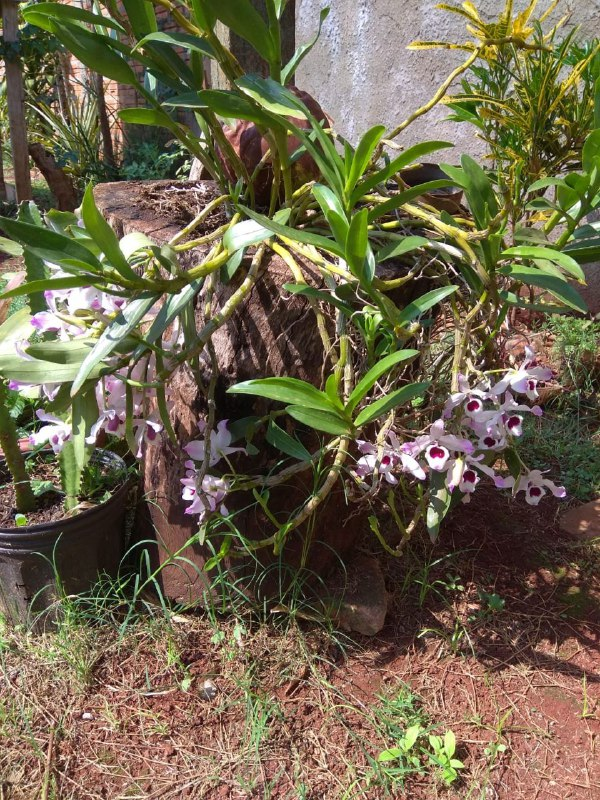 Por ejemplo esta que vemos en la foto es completamente de color amarillo, como la rosa que publicado anteriormente, la diferencia es que su planta, tiene el tallo redondo , al ir desarrollándose con su forma redonda de unos 2 centímetros de diámetro en forma de enredadera, con las hojas exuberante de color verde sobresaliente, como dije a medida que se extiende hacia arriba dicha planta van saliendo mas gajos o tallo, expresando de esa manera sus flores una belleza inigualable con abundantes pimpollos.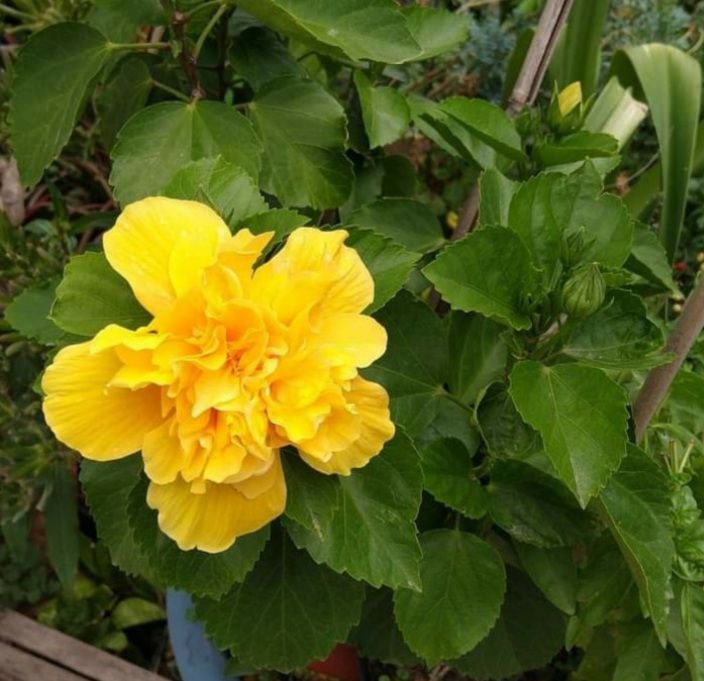 QUERIDOS AMIGOS EN OTROS POST CONTINUARE CON LAS FLORES QUE SE ENCUENTRAN EN MI JARDIN, LAS CUALES SON VARIAS Y MUY BELLAS.
MUCHAS GRACIA POR LEERME Y SEGUIRME, QUE PASEN UN BUEN DIA.
TRANSLATED INTO ENGLISH
Hello everyone, as we well know the most appreciated season of the year is approaching, knowing that it is spring is the month where MOTHER NATURE stands out, exhibiting all its splendor and beauty in flowers, of all shapes and colors, as for example in my garden, this beautiful tree orchid or dry mother, which is her favorite place, as you can see in the photo I put it on a wooden trunk that is already quite dry, the result is fabulous to see how its roots become very fibrous covering almost the entire trunk itself, at the same time the plant is spreading as it grows and its flowers are very beautiful, in the center they have a lilac color and around it is all white, forming a small bud very colorful.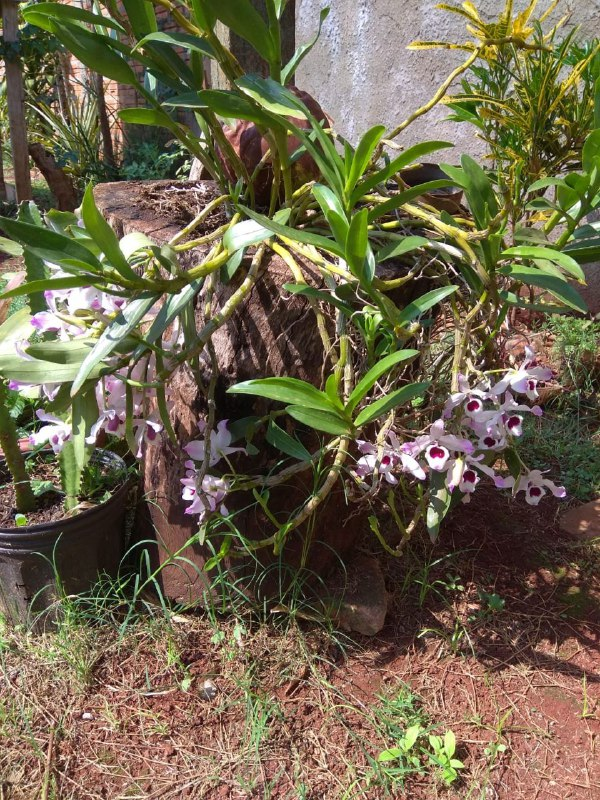 For example this one that we see in the photo is completely yellow, like the rose published above, the difference is that the plant has a round stem, as it develops with its round shape of about 2 inches in diameter in the form of a vine, with lush green leaves protruding, as I said as it extends upwards the plant are leaving more segments or stem, thus expressing its flowers a unique beauty with abundant buds.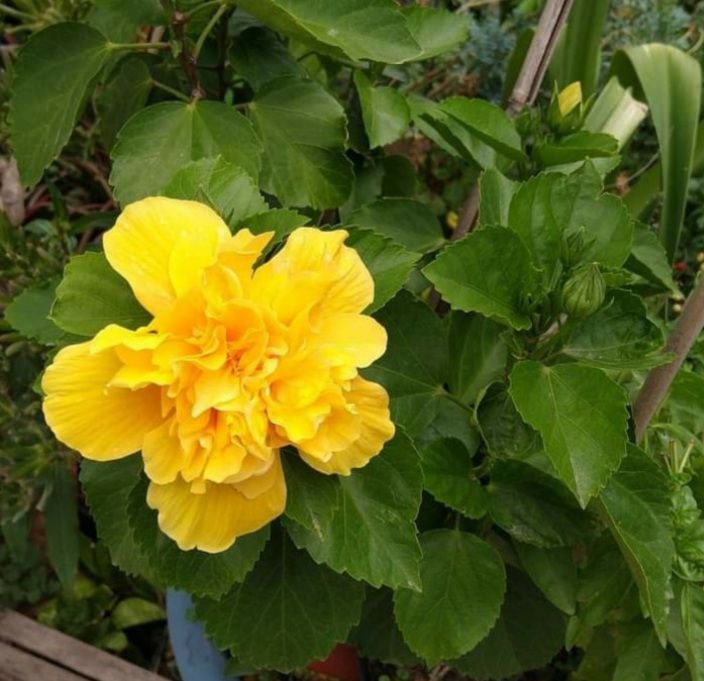 DEAR FRIENDS IN OTHER POST I WILL CONTINUE WITH THE FLOWERS THAT ARE IN MY GARDEN, WHICH ARE SEVERAL AND VERY BEAUTIFUL.
THANK YOU VERY MUCH FOR READING AND FOLLOWING ME, HAVE A NICE DAY.