Hola todos los que integran esta gran plataforma social, ase un tiempo que no estaba publicando porque me hallaba viajando con un amigo, el cual es camionero, de esa manera recorriendo el pais, en su camion, la verdad un verdadero tours y en algunas ocasiones un rally, como en este caso cuando llegamos a la provincia de MENDOZA, UN PUEBLO LLAMADO LAS CUEVAS, JUSTO EN EL PASO AL PAIS VECINO, CHILE, EL LUGAR ES PASO DE LOS LIBERTADORES, como pueden ver en la fotos, la nieve es abundante como asi tambien el frio bbbbrrrr y mucho frio, tanto es asi que el cielo casi no se vehia , lo que rescato es el andra de los camiones, muy despacio y algunos con cadenas en sus ruedas, para tener mejor desplazamiento, de todas maneras existen y se hallaban por el lugar camiones gruas, es para los camiones que se desbarrancan en el camino por la nieve.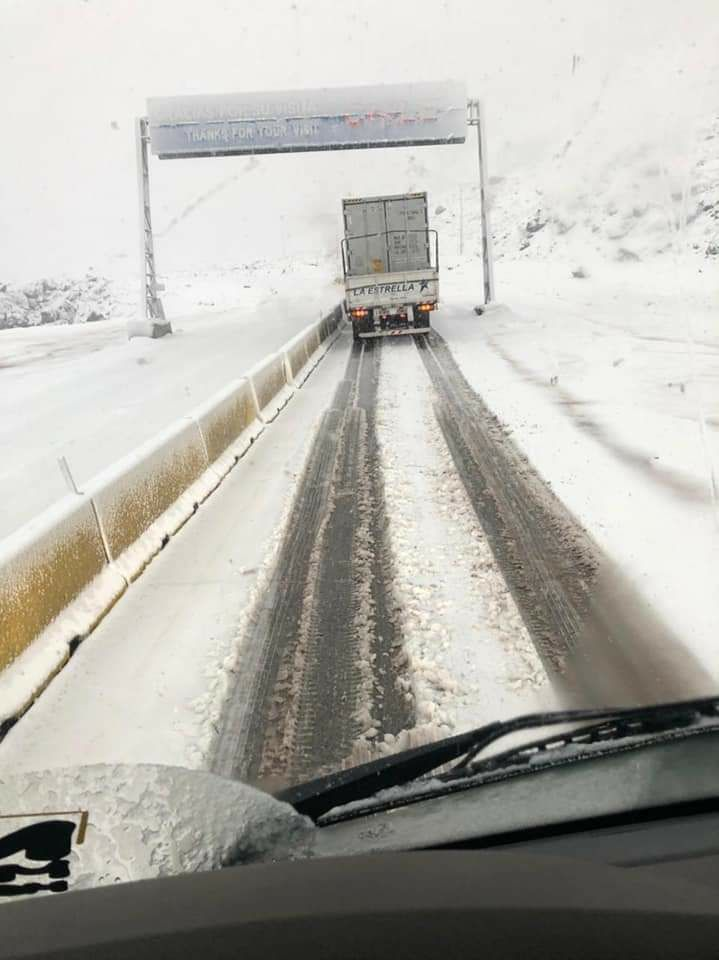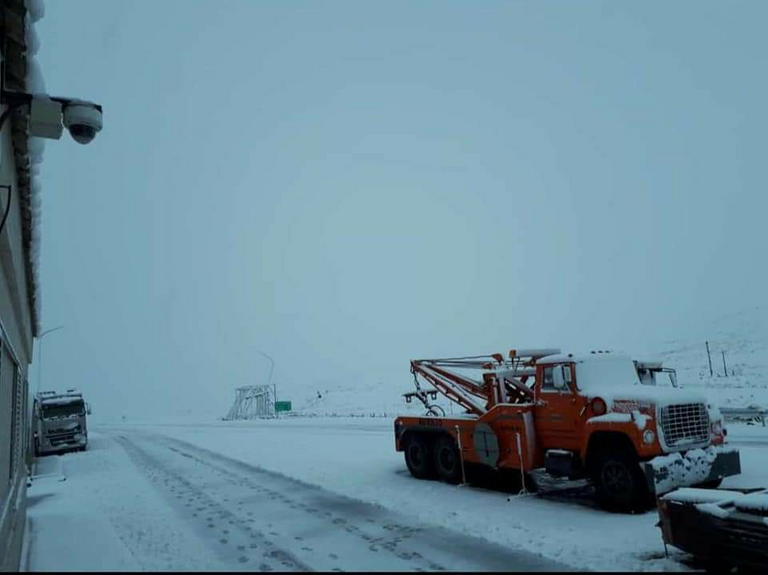 El pueblo esa mañana parecia un pueblo fantasma, todo blanco, algunas casa estaban cubiertas por la nieve, de todas maneras seguimos sirculando muy despacio, teniamos que llegar a destino por la mercaderia que se transportaba.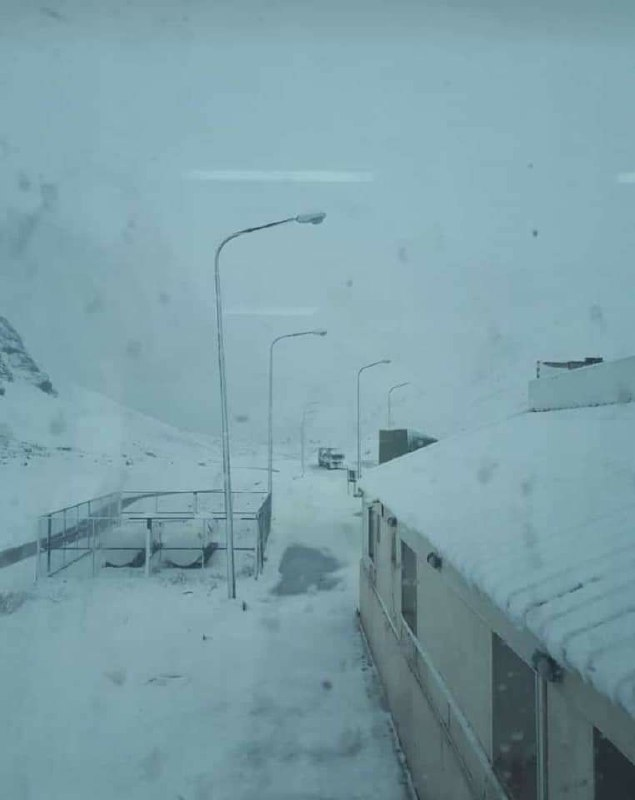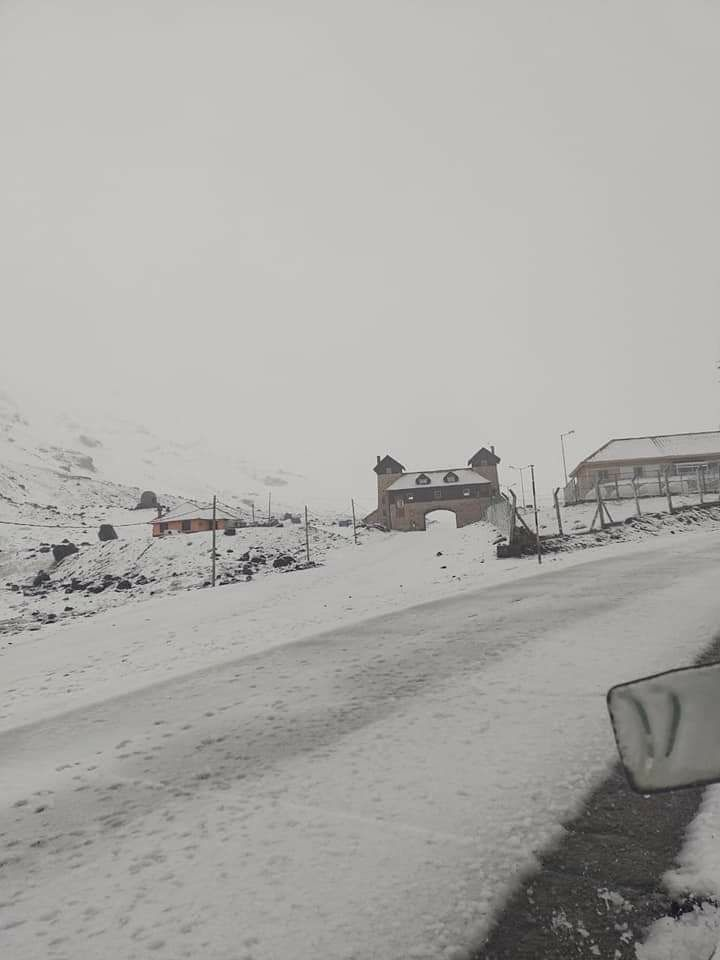 Asi que ya cruzando dicho pueblo se hallaba el paso, hacia el paisa vecino- SANTIAGO DE CHILE- nuestra idea hera una ves que llegabamos recien ahi gozar de un buen descanso, en dicho camion teniamos lo necesario para no pasar frio, mucho chocolate y cafe, tambien la comida se podia calentar y sobretodo muy acogedor en la temperatura.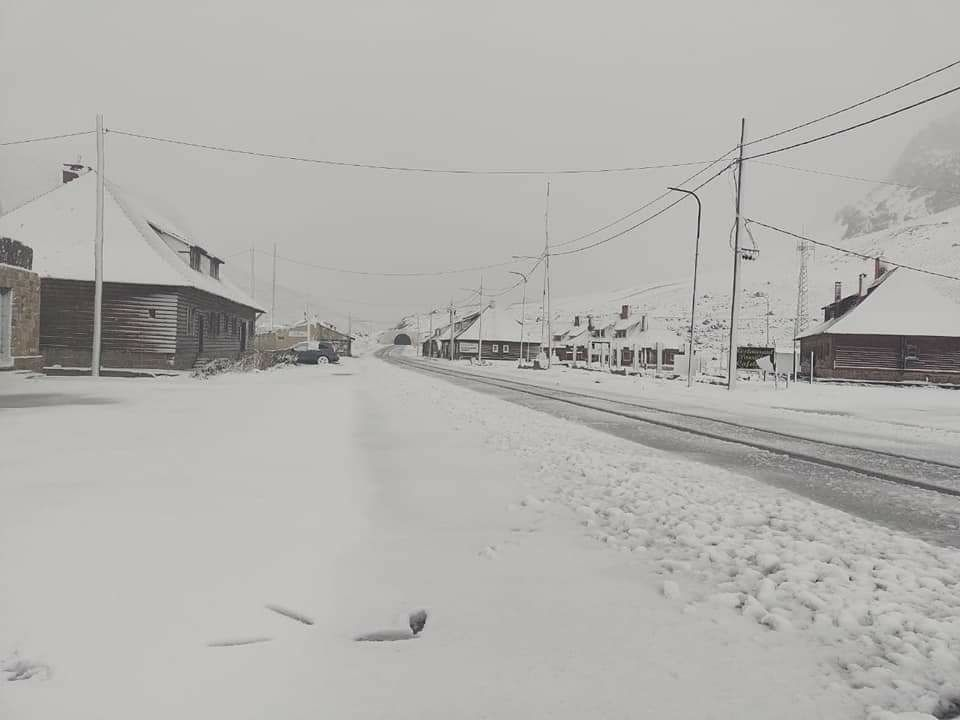 La verdad amigos una experiencia muy realista en lo que a nieve me refiero, es muy diferente circular por la misma que por asfalto o ripio, la estabilidad tiene que ser constante de lo contrario se puede descarrilar y hasta volcar en algunos casos, bueno pero gracias a DIOS, todo fue de maravillas, asi les dejo este post, esperando sus comentarios.
MUCHAS GRACIAS A TODOS.
Hello everyone who makes up this great social platform, for a while I was not publishing because I was traveling with a friend, who is a truck driver, in that way traveling the country, in his truck, the truth is a real tours and on some occasions a rally, as in this case when we arrived in the province of MENDOZA, A TOWN CALLED LAS CUEVAS, JUST IN THE PASSAGE TO THE NEIGHBORING COUNTRY, CHILE, THE PLACE IS PASSAGE OF THE LIBERTADORES, as you can see in the photos, the snow is abundant as well as the cold bbbbrrrr and very cold, so much so that the sky almost did not move, what I rescued is the andra of the trucks, very slowly and some with chains on their wheels, to have a better displacement, anyway they exist and there were cranes trucks around the place, it is for the trucks that break off the road because of the snow.
! [image.png] (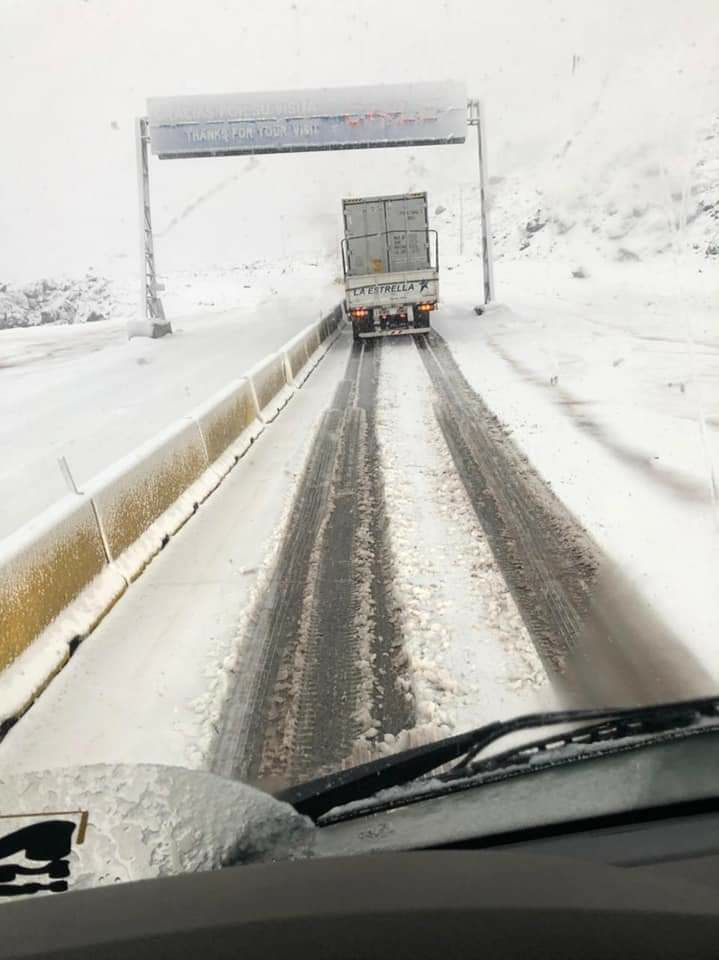 )
! [image.png] (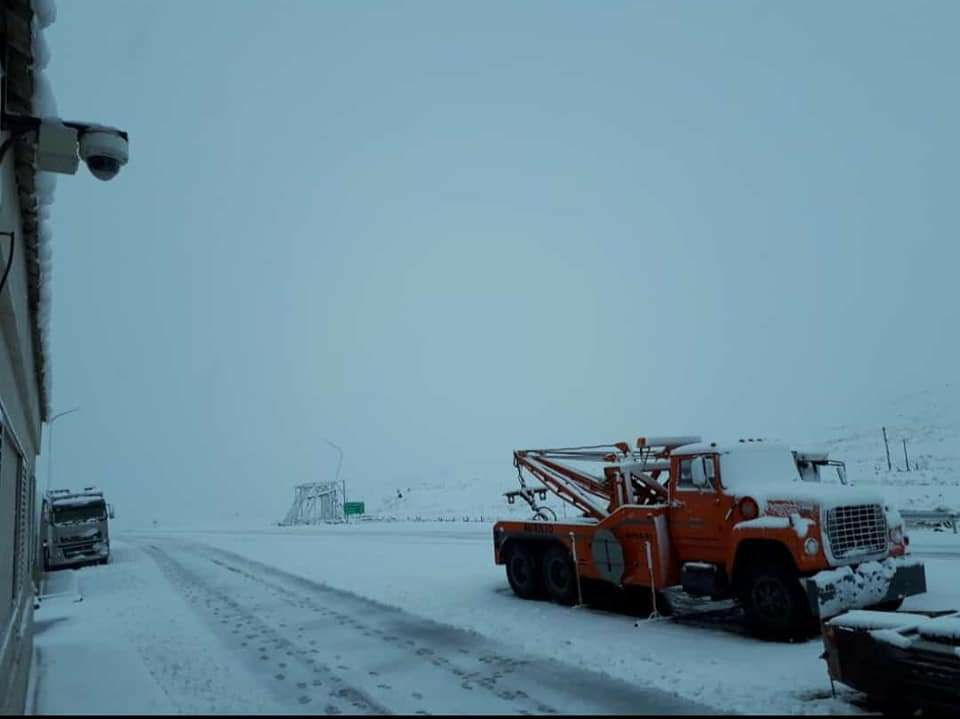 )
The town that morning seemed like a ghost town, all white, some houses were covered by snow, anyway we continued to drive very slowly, we had to reach our destination because of the merchandise that was being transported.
! [image.png] (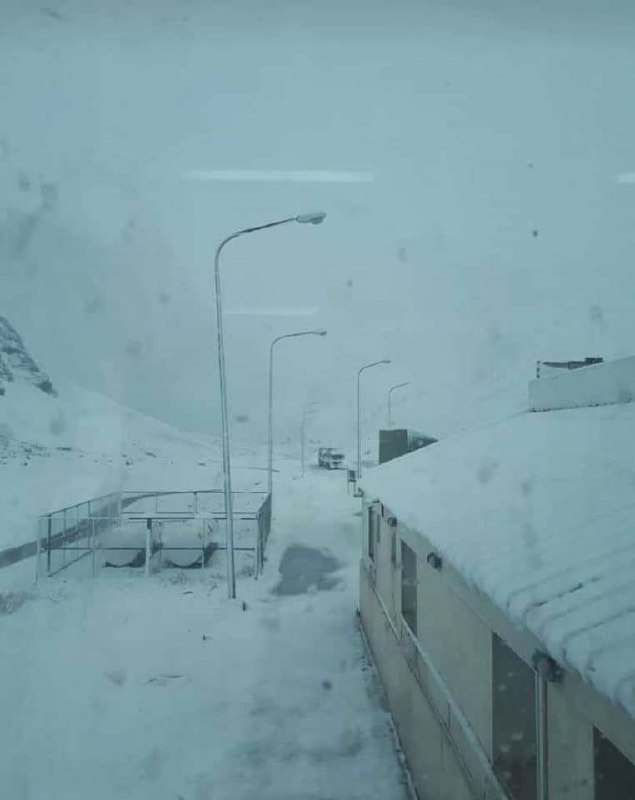 )
! [image.png] (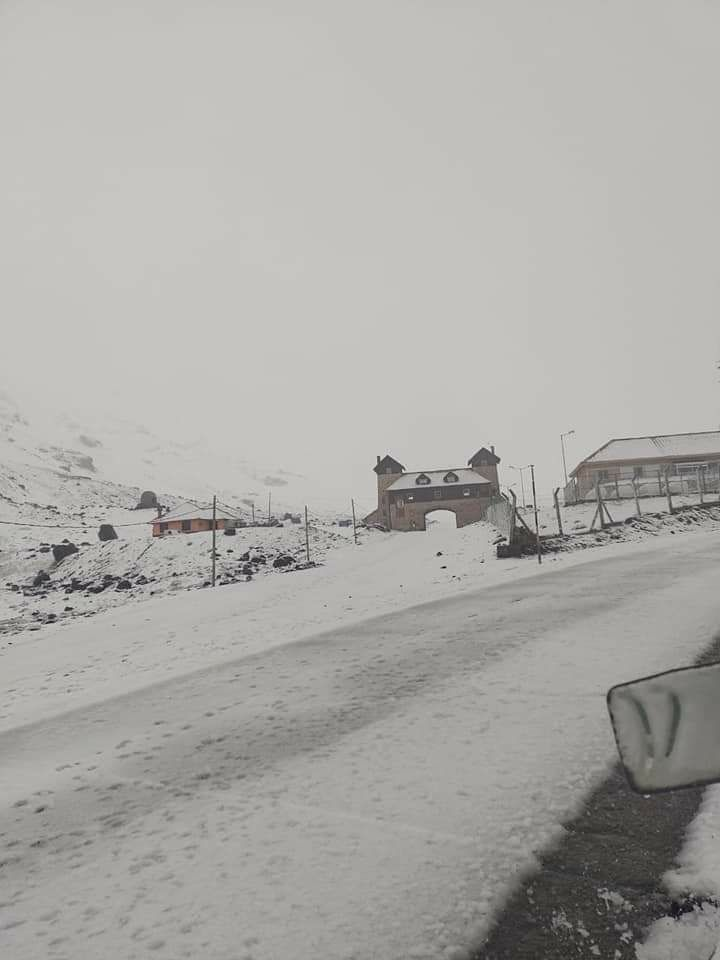 )
So, already crossing said town was the pass, towards the neighboring country- SANTIAGO DE CHILE- our idea was once that we just arrived there to enjoy a good rest, in said truck we had what we needed to avoid getting cold, a lot of chocolate and coffee , also the food could be heated and above all very cozy in temperature.
! [image.png] (
)
The truth friends, a very realistic experience when it comes to snow, it is very different to drive on the same road than on asphalt or gravel, the stability has to be constant otherwise it can derail and even overturn in some cases, well but thanks. to GOD, everything was wonderful, so I leave this post, waiting for your comments.
THANK YOU VERY MUCH TO ALL.