La verdad amigos a veces hago que el almuerzo sea mas cómodo, como el de cocinar a la parrilla estos 4 bifes anchos, digo mas cómodo por el hecho de que prendo el fuego, cuando ya esta la brasas al rojo coloco la parrilla y sobre estas la carne como se puede ver en la foto, con el mínimo fuego para que de esa manera se cocine despacio el cual sale mucho mejor en este caso lo acompaño solamente con pan casero, les digo que en ves de cocinar a la plancha en la cocina, con el humo del carbón es otra cosa, traten de probarlo, pero como les dije a fuego lento, para que salga bien jugoso.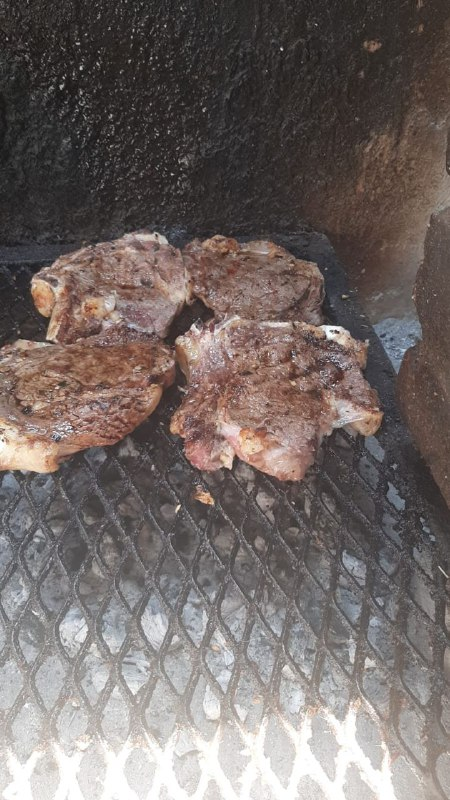 De esta manera es otro día mas en nuestra existencia, me expreso de esta forma porque con todo lo que esta aconteciendo últimamente, lo digo por el tema del covid 19, sabemos que todo lo que comienza alguna ves termina, espero que así sea.
MUCHAS GRACIAS POR LEERME Y SEGUIRME.
TRANSLATED INTO ENGLISH
The truth friends sometimes I make lunch more comfortable, like grilling these 4 wide steaks, I say more comfortable by the fact that I light the fire, when the embers are already red I place the grill and on these the meat as you can see in the photo, with the minimum fire so that way it cooks slowly which comes out much better in this case I accompany it only with homemade bread, I tell you that instead of cooking on the grill in the kitchen, with the smoke from the charcoal is another thing, try to try it, but as I said over low heat, so that it comes out very juicy.
image.png](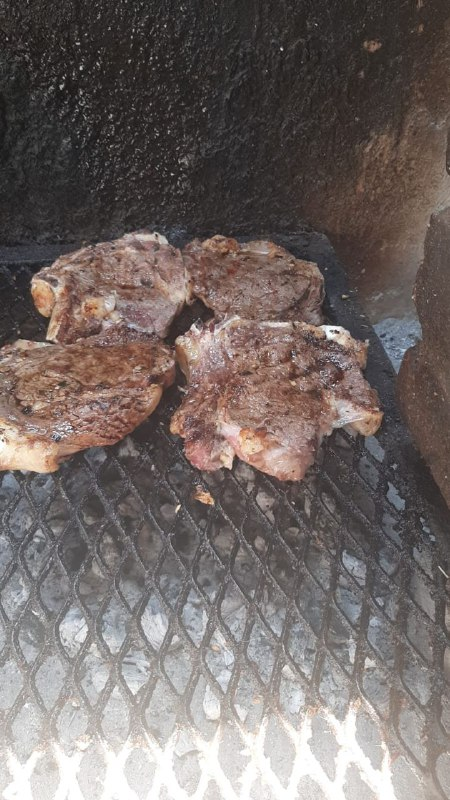 )
So this is another day in our existence, I express myself in this way because with everything that is happening lately, I say this because of the theme of covid 19, we know that everything that begins sometime ends, I hope so.
THANK YOU VERY MUCH FOR READING AND FOLLOWING ME.