La verdad que cuando se va aproximando el fin de semana, es como que se tiene que degustar un sabroso asado, con la familia, bueno si de asado hablamos, la verdad que este es diferente a los otros que he publicado en otras oportunidades, diferente porque este contiene molleja, chinchulín, matambrito de cerdo, chorizo de carne de res, casero, morcilla vasca, asado en tira de costilla de novillo, la verdad que todo esto cocinado a fuego lento o sea con el carbón bien encendido pero la cantidad menos posible, por eso digo que sale bien. como verán el carbón encendido se encuentra a un costado de la parrilla y en la parte de abajo casi nada, bueno es que en lo personal me agrada cocinarlo así, aproximadamente 3 horas en la parrilla, pero cuando esta listo no queda nada, por el sabor excelente que presenta la carne y lo demás.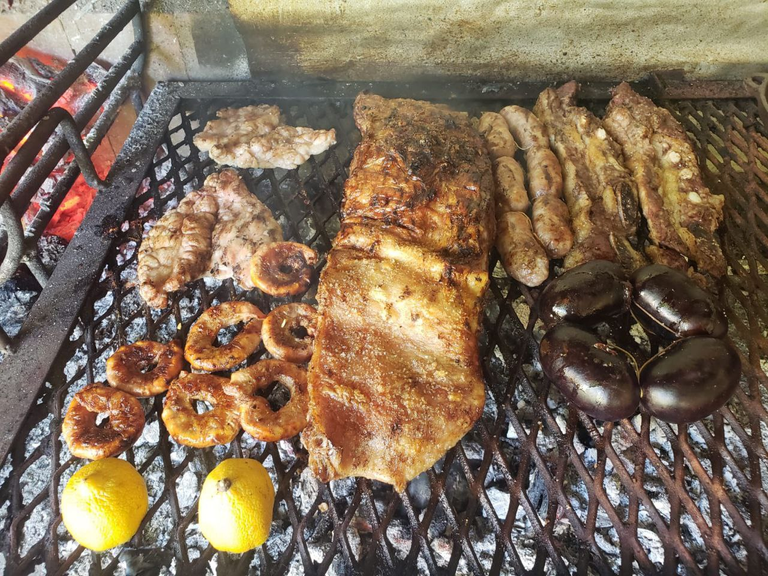 Me agrada cocinar un asado así, poca cantidad pero bien surtido por supuesto en la medida que se pueda para poder disfrutar, como bien dije en familia.
MUCHAS GRACIAS POR SEGUIRME Y LEERME.
TRANSLATED INTO ENGLISH
The truth is that when the weekend is approaching, it is like you have to taste a tasty roast with the family, well if we talk about roast, the truth is that this is different from the others that I have published in other opportunities, different because this contains gizzard, chinchulín, pork matambrito, beef chorizo, homemade, Basque blood sausage, roast strip of beef rib, the truth is that all this cooked over low heat or with the coal well lit but the least amount possible, so I say that comes out well. As you can see the charcoal is on one side of the grill and at the bottom almost nothing, well, personally I like to cook it like this, about 3 hours on the grill, but when it is ready there is nothing left, for the excellent flavor of the meat and the rest.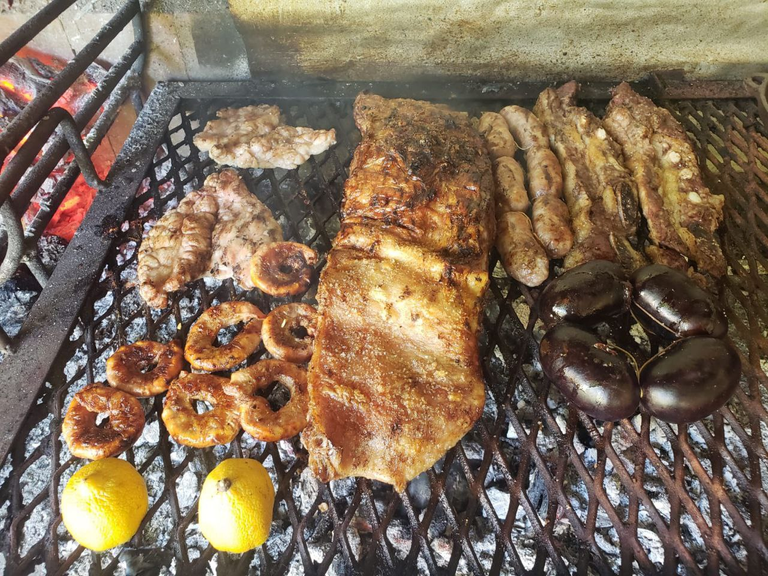 I like to cook a barbecue like this, small quantity but well stocked of course as much as possible to be able to enjoy, as I said with the family.
THANK YOU VERY MUCH FOR FOLLOWING AND READING ME.