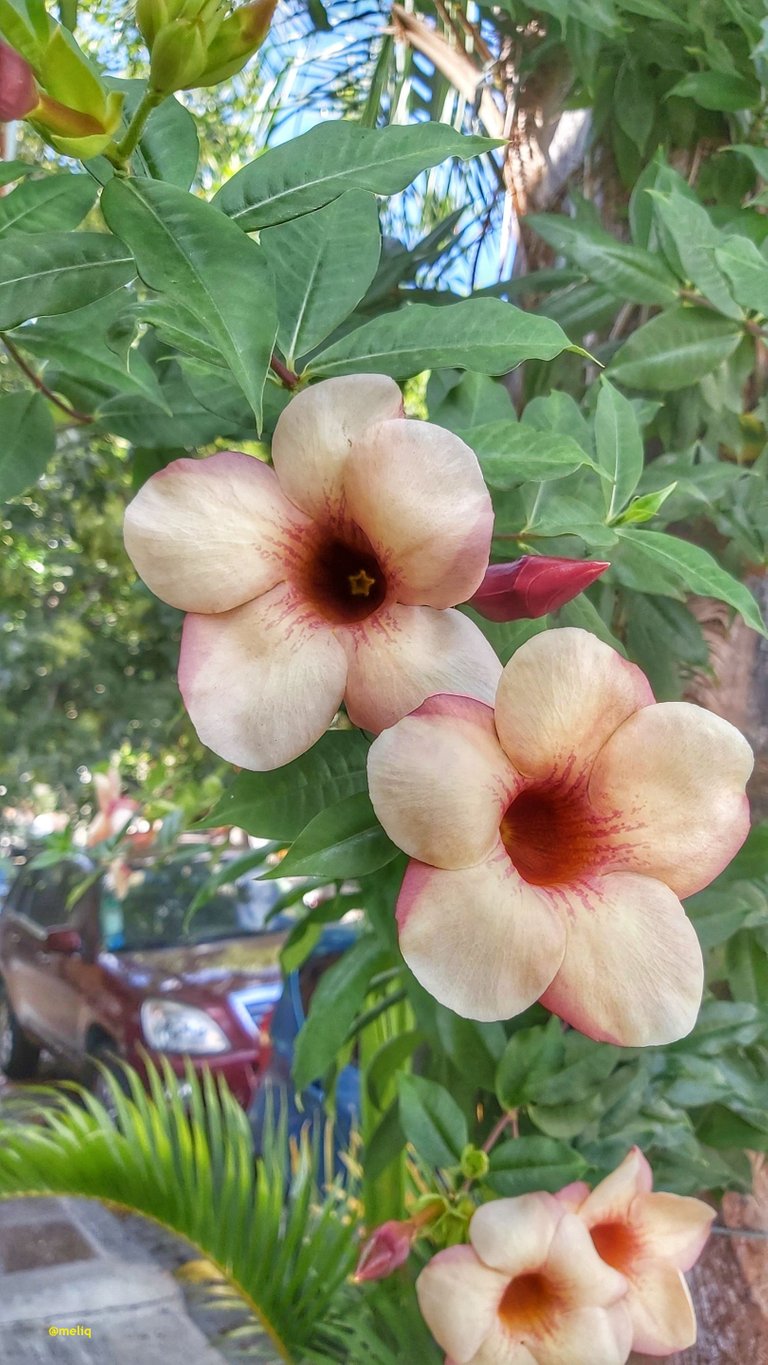 It is a climbing plant native to Brazil, its scientific name is Allamanda Blanchetii, although it is commonly called in different ways: trumpets, jalapas, glass of wine or simply Allamanda.
They come in various colors and I particularly liked this one because this hue is not common in the neighborhood.
---
Es una planta trepadora originaria de Brasil, su nombre científico es Allamanda Blanchetii aunque comunmente se la denomina de diferentes maneras: trompetas, jalapas, copa de vino o simplemente Allamanda.
Las hay de varios colores y esta particularmente me gustó mucho porque esta tonalidad no es frecuente en el vecindario.