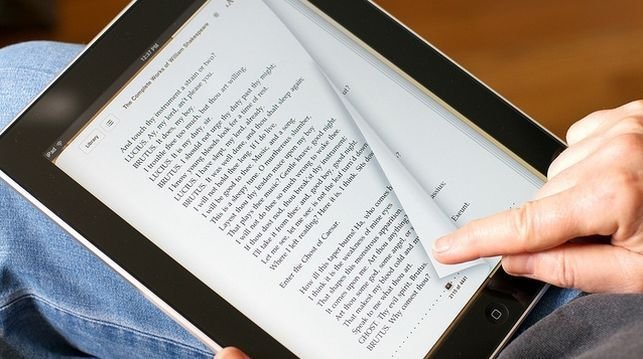 LINK
We come to the end of the information meeting and make a good sketch of our Ebook now we must organize all that, remember that the order of the topics must be interesting and clear, especially since it is a book, do not be seduced into making large blocks of text and bullets dividing topics or intertitles.
The structure can be as follows:
The cover
If you design an attractive cover, you are much more likely to attract potential clients.

The author
It is a good opportunity to introduce yourself to the readers.
The summary
It is necessary that you organize each of the sections of the book by placing the number of pages where to find it.

The introduction
Here is the proposal you will find in the book and what things the reader will learn.
The body
The chapters of the book are detailed here.

The conclusion
Here is the outcome of the main idea.

About
At the end you can write the story behind the book, about the company and you can leave your contact information.
There are fewer and fewer excuses to start writing!
---
ESPAÑOL
---
Llegamos a final de la reunión de información y hacer un buen boceto de nuestro Ebook ahora debemos organizar todo eso, recuerda que el orden de los temas debe ser interesante y bien clara, sobretodo al tratarse de un libro no te dejes seducir en hacer grandes bloques de texto y bullets divisorios de temas o intertítulos.
La estructura puede ser de la siguiente manera:
La portada
Si diseñas una portada atractiva es mucho mas probable que atraigas potenciales clientes.

El autor
Es una buena oportunidad para presentarte a los lectores.
El sumario
Es necesario que organices cada una de las secciones del libro colocando el numero de páginas donde encontrarlo.

La introdución
Aquí se epone la propuesta que encontrará en el libro y que cosas el lector aprenderá.
El cuerpo
Aquí se detallan los capítulos del libro.

La conclusión
Aquí va el desenlace de la idea principal.

About
Al final puedes escribir la historia detrás del libro, sobre la empresa y puedes dejar tus datos de contacto.
Cada vez son menos ls excusas para comenzar a escribir!
---
Muchas gracias por visitar mi Blog!