Quiero dejar muy en claro en esta publicación es que "la culpa no es del arma sino de quien utiliza el arma".
I want to make it very clear in this publication that "the fault is not the weapon but who uses the weapon."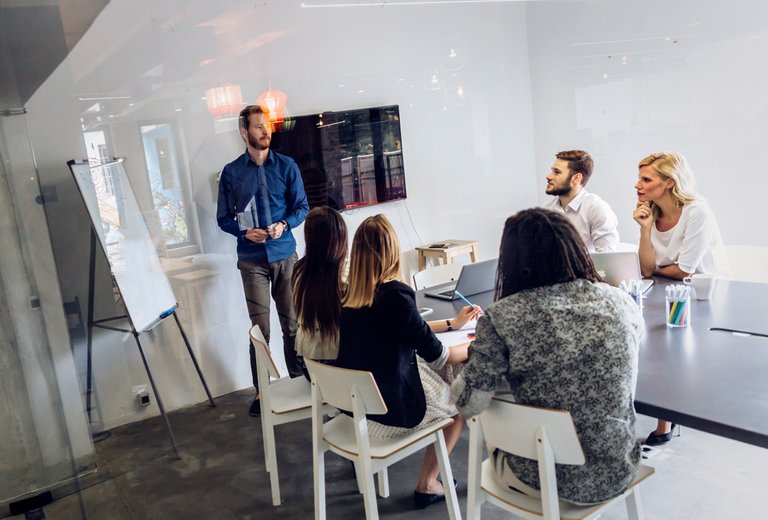 LIN

| Español | English |
| --- | --- |
| Lo que quiero decir con esto, simplemente es que utilizar ayudas visuales en una presentación desde mi punto de vista es muy útil casi imprescindible, utilizar PowerPoint o otra herramientas o aplicaciones informáticas es una herramienta muy útil si en verdad se utiliza en el momento adecuado y de la forma correcta, para ello quiero contarte un poco de historia de donde nacen estas diapositivas. | What I mean by this is simply that using visual aids in a presentation from my point of view is very useful almost essential, using PowerPoint or other computer tools or applications is a very useful tool if it is really used at the right time and in the right way, for this I want to tell you a little history from where these slides were born. |

| Español | English |
| --- | --- |
| Antes no existían estas herramientas informáticas tal como hoy la conocemos hasta el punto que cuando se realizaban presentaciones para mostrar información visual se utilizaban las transparencias, estos eran un proyector de luz donde se colocaba un folio transparente impreso entonces en la pared o en la pantalla se proyectaba las imágenes impresas en el folio transparente. | Before these computer tools as we know it today did not exist to the point that when presentations were made to show visual information, transparencies were used, these were a light projector where a transparent sheet was placed then printed on the wall or on the screen. it projected the printed images on the transparent sheet. |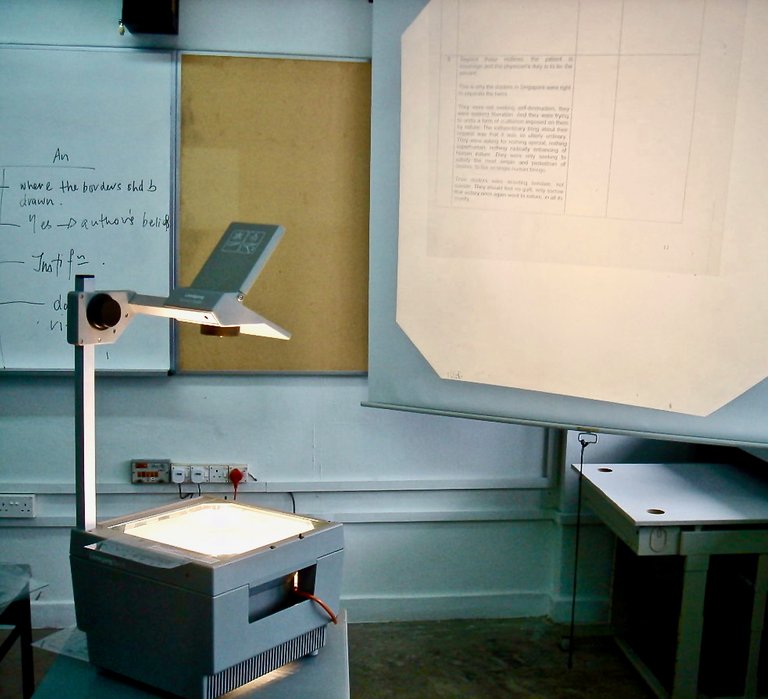 LINK
| Español | English |
| --- | --- |
| Esto aunque muy poco se sigue utilizando, de aquí gracias al avance de la tecnología nacen los proyectores donde lo que elaboramos como presentación al conectar nuestros equipos informáticos lo podemos reproducir tal como se hacían con las transparencias. | This, although very little is still used, from here, thanks to the advancement of technology, projectors are born where what we elaborate as a presentation by connecting our computer equipment can be reproduced as they were done with transparencies. |

| Español | English |
| --- | --- |
| Entonces lo que debemos llevar en cuenta que es sumamente fantástico tener un apoyo visual para conseguir que las personas entiendan mejor lo que nosotros queremos decir, esto se torna más importante cuando lo que estamos exponiendo son conceptos muy complejos entonces si solamente utilizamos el recurso oral se torna muy difícil de entender. | So what we must take into account that it is extremely fantastic to have visual support to get people to understand better what we want to say, this becomes more important when what we are presenting are very complex concepts then if we only use the oral resource it is makes it very difficult to understand. |

| Español | English |
| --- | --- |
| Si hay un problema cuando utilizamos estas proyecciones no como ayuda para que el público entienda si no cuando utilizamos para ayuda del ponente o expositor (para que no pierda el hilo o que no quede en blanco en medio de la presentación), pues si mal interpretamos la utilidad de estas presentaciones de diapositivas, estas pierden su esencia y su significancia consiguiendo totalmente lo contrario a lo que deseamos en una presentación. | If there is a problem when we use these projections, not as an aid for the public to understand, but rather when we use them to help the speaker or exhibitor (so that they do not lose the thread or that they do not remain blank in the middle of the presentation), because if we misinterpret the usefulness of these slideshows, they lose their essence and their significance, achieving the complete opposite of what we want in a presentation. |

Lo relatado en esta publicación es 100% de mi autoría, ha salido de mi cerebro por mi experiencia, fracasos y estudio de distintas fuentes. Cualquiera que quiera tomar parte de este relato puede solicitar el permiso correspondiente para hacerlo.

Diseño: Banner realizado por @egonz