¿Para que ensayar nuestra presentación?.
Why rehearse our presentation?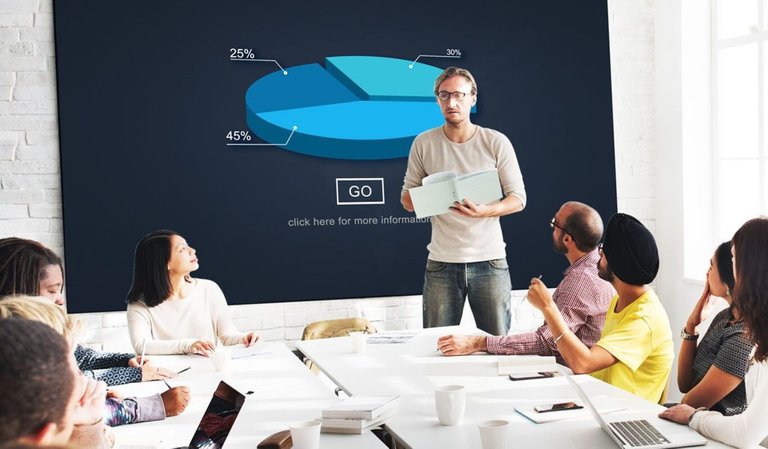 LINK

| Español | English |
| --- | --- |
| Existe un promedio que en una preparación de 20 minutos aproximadamente tendremos preparado una exposición de máximo dos minutos. Es muy común que previo a una exposición las personas estén nerviosas, tensas, y sobretodo con cierta incapacidad de verbalizar todo lo que tienen que decir en ese tiempo establecido generalmente se extienden mucho no diciendo de manera concreta lo que deben decir. | There is an average that in a preparation of approximately 20 minutes we will have prepared a presentation of a maximum of two minutes. It is very common that prior to an exhibition, people are nervous, tense, and above all with a certain inability to verbalize everything they have to say in that established time, they generally extend a lot not saying in a concrete way what they should say. |

| Español | English |
| --- | --- |
| Entonces surge una queja "20 minutos es muy poco para la preparación" Y esto es realmente cierto, pero surge la magia cuando luego de la segunda o tercera preparación de la presentación, poniendo en práctica todo lo recomendado en estas publicaciones surge un discurso pero en una versión mejorada, de repente se mejora en la segunda presentación, se refleja más tranquilidad, las ideas fluyen con más facilidad y todo cobra sentido. | Then a complaint arises "20 minutes is too little for the preparation" And this is really true, but the magic arises when after the second or third preparation of the presentation, putting into practice everything recommended in these publications, a speech arises but in an improved version, suddenly it is improved in the second presentation, it reflects more tranquility, the ideas flow more easily and everything makes sense. |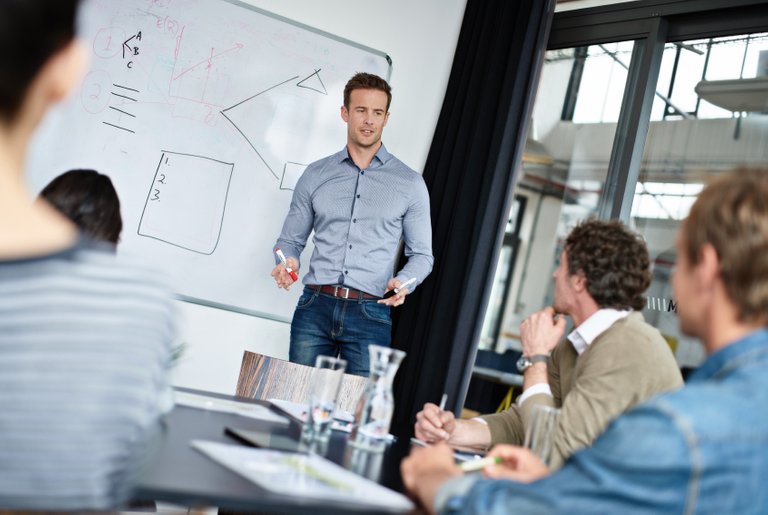 LINK
| Español | English |
| --- | --- |
| En primer lugar: después de la primer presentación recibimos un feedback o bien hemos visto algún video de lo que hemos hecho teniendo la opción de poder mejorar con respecto a la primer ponencia y podemos corregirlo. Esto demuestra la capacidad de la crítica constructiva impulsando la mejora continua. | * In the first place *: after the first presentation we receive feedback or we have seen a video of what we have done, having the option of being able to improve with respect to the first presentation and we can correct it. This demonstrates the capacity for constructive criticism driving continuous improvement. |

Español
English
En segundo lugar: cuando avanzamos en las prácticas mejoramos la organización de las ideas y la interiorizamos mucho mejor, aprendemos la manera adecuada de practicarlo previamente conforme a nuestros mejores resultados. Seguido esto demuestra la importancia de ensayar para poder transmitir las ideas con fluidez sobre todo verbalizar
en voz audible.
* Secondly *: when we advance in the practices of improving the organization of ideas and internalize it much better, we learn the proper way to practice it previously according to our best results. This then shows the importance of rehearsing to be able to transmit ideas fluently, especially verbalizing
in an audible voice.

| Español | English |
| --- | --- |
| En la próxima publicación compartiré algunas de las ventajas asociadas al ensayo orientado a la presentación de nuestras ideas. | In the next post I will share some of the advantages associated with the essay oriented to the presentation of our ideas. |

Lo relatado en esta publicación es 100% de mi autoría, ha salido de mi cerebro por mi experiencia, fracasos y estudio de distintas fuentes. Cualquiera que quiera tomar parte de este relato puede solicitar el permiso correspondiente para hacerlo.

Diseño: Banner realizado por @egonz