LINK
TOC "El Trastorno Obsesivo Compulsivo": Este es un trastorno de ansiedad frecuente, se caracteriza por que quien lo padece tiene comportamientos bastante extraños, algo que suele suceder en distintas situaciones sin haber un desencadenante, todo esto lleva a la persona que lo parece a un malestar. Esto se asocia a una ansiedad difusa que se mantiene en el tiempo sin importar lo que ocurra en entorno a la persona.
OCD "Obsessive Compulsive Disorder": This is a frequent anxiety disorder, it is characterized by the fact that the sufferer has quite strange behaviors, something that usually happens in different situations without a trigger, all this leads to the person who does it. it looks like a discomfort. This is associated with a diffuse anxiety that is maintained over time regardless of what happens around the person.

| Español | English |
| --- | --- |
| En algunos casos cuando existe la ansiedad en los pensamientos puede ser de beneficio para nosotros ya que nos pueden mantener alerta. Por ejemplo no es malo verificar que la puerta esté cerrada antes de acostarnos a dormir, de esta manera nos aseguramos de tener la puerta cerrada para que nadie pueda entrar a robar. El problema es cuando después de hacer esta verificación de la puerta cerrada, volvemos a repetir la misma acción una y otra vez, ya que podemos pensar de qué si no lo chequeamos puede ocurrirnos algo malo. | In some cases when there is anxiety in the thoughts it can be of benefit to us since they can keep us alert. For example, it is not a bad thing to verify that the door is closed before going to sleep, in this way we make sure to have the door closed so that no one can enter to steal. The problem is when after doing this verification of the closed door, we repeat the same action over and over again, since we can think that if we do not check it, something bad could happen to us. |

| Español | English |
| --- | --- |
| Esto surge por las conductas obsesivas y compulsivas, las obsesiones se refieren a los pensamientos a las ideas o a imágenes que provocan esa ansiedad y preocupación que no dejan de aparecer una y otra vez en nuestras mentes. Las compulsiones son esas acciones que ejecutamos para intentar reducir la ansiedad provocada por las obsesiones. | This arises from obsessive and compulsive behaviors, obsessions refer to thoughts, ideas or images that cause that anxiety and concern that do not stop appearing over and over again in our minds. Compulsions are those actions that we take to try to reduce the anxiety caused by obsessions. |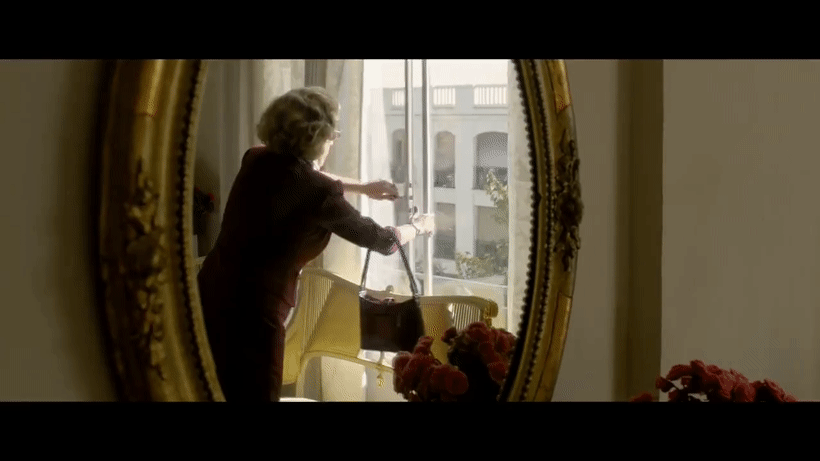 LINK
| Español | English |
| --- | --- |
| Otro ejemplo, una obsesión puede ser el siguiente pensamiento: "si no accionamos el interruptor de la luz de la habitación cinco veces podemos morir". La compulsión es ese mismo acto de encender y apagar la luz. Si no realizamos la acción, la compulsión impulsado por la obsesión puede generar un malestar y un gran sentimiento de ansiedad nuevamente. | Another example, an obsession could be the following thought: "If we don't flip the light switch in the room five times, we can die." Compulsion is that very act of turning the light on and off. If we do not take action, the compulsion driven by obsession can generate discomfort and a great feeling of anxiety again. |

| Español | English |
| --- | --- |
| Quienes padecen de TOC están clasificados como la categoría de trastornos de la ansiedad, pero otros criterios lo asocian con trastornos del control de los impulsos. Se ha visto que quienes presentan este problema psicológico suelen sufrir por buscar el perfeccionismo sino por no poder evitar las compulsiones. | OCD sufferers are classified as the category of anxiety disorders, but other criteria associate it with impulse control disorders. It has been seen that those who present this psychological problem tend to suffer from seeking perfectionism but from not being able to avoid compulsions. |

Lo relatado en esta publicación es 100% de mi autoría, ha salido de mi cerebro por mi experiencia, fracasos y estudio de distintas fuentes. Cualquiera que quiera tomar parte de este relato puede solicitar el permiso correspondiente para hacerlo.

Diseño: Banner realizado por @egonz