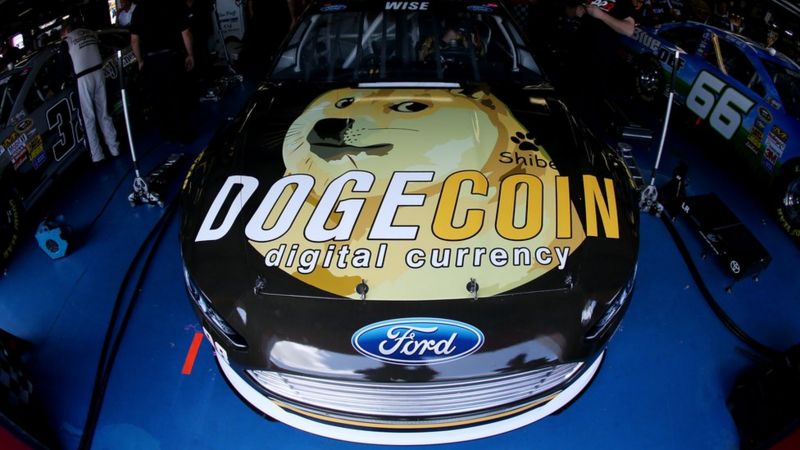 It seems that several analysts have read my post yesterday. Well, it's just a joke, I'm sure the vast majority of financial analysts and consultants don't read my modest posts, although I don't lose hope.
However, my satisfaction is great to read today that many are complaining about the contradictory behavior of Mr. Musk when tweeting, and with just that simple method cause ups and downs in all cryptocurrencies.
And not only analysts and consultants are angry, but also many investors who after making their magical estimates decide to move millions towards the purchase or sale without knowing that a simple and sometimes even cryptic tweet from the owner of Tesla throws to the ground with all foresight.
There are even not a few who think that Musk does not know anything about cryptocurrencies and do not understand how he can influence the markets so much. Well, it is something that needs to be worked on, as I said yesterday, among other things cryptocurrencies still have to go a long way to mature and achieve greater predictability, an essential requirement if they want to replace fiat money.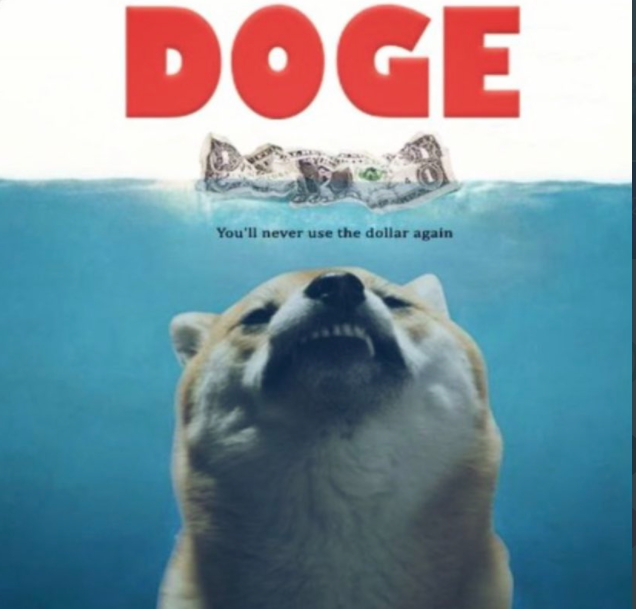 Musk is too calculating and asked if his headline signature on his comments about bitcoin and Dogecoin, they have not given answers, however, the owner of him, far from being daunted and calling for silence continues to publish comments on Twitter. At the moment it would appear that they are bullish.
The previous Saturday he answered a question from a follower on that social network about whether he was aware of the general anger against his comments and He replied that the real war was between fiat money and cryptocurrencies as if running from the center of the scene in which He himself stood.
This Monday he published a cryptic-style tweet, like the ones he usually transmits, where you can see a crumpled dollar and a huge dog, red letters at the top highlighted the word DOGE, and at the bottom the phrase "you will never use the dollar again".
Of course, Musk is not the only actor who influences cryptocurrencies, he has power, although not absolute, some think they try to intimidate him with his acid comments, something like "watch what you tweet", I do not think they will make him back down.

Parece que varios analistas han leído mi publicación de ayer. Bien, es solo un chiste, estoy seguro que la gran mayoría de analistas y consultores financieros no leen mis modestas publicaciones, aunque no pierdo las esperanzas.
Sin embargo, mi satisfacción es grande al leer hoy que muchos se están quejando del comportamiento contradictorio del Señor Musk al tuitear y con solo ese sencillo método provocar subidas y bajadas en todas las criptomonedas.
Y no solo los analistas y consultores están enojados, también muchos inversores que luego de efectuar sus mágicas estimaciones deciden mover millones hacia la compra o la venta sin saber que un sencillo y a veces hasta críptico tuit del dueño de Tesla tira por tierra con toda previsión.
Hasta hay no pocos que opinan que Musk no sabe nada de criptomonedas y no entienden como puede influir tanto en los mercados. Bueno, es algo en lo que se debe trabajar, como dije ayer, entre otras cosas las criptomonedas todavía deben recorrer un largo camino para madurar y lograr una mayor previsibilidad, requisito indispensable si desean reemplazar al dinero fiat.
Musk es demasiado calculador y consultada su firma de cabecera sobre sus comentarios sobre bitcoin y Dogecoin, no han dado respuestas, sin embargo, su dueño, lejos de amilanarse y llamarse a silencio continúa publicando comentarios en Twitter. En estos momentos parecería que son alcistas.
El sábado anterior respondió en esa red social una pregunta de un seguidor sobre si estaba enterado del enojo generalizado contra sus comentarios y El respondió que la verdadera guerra era entre el dinero fiat y las criptomonedas, como corriéndose del centro de la escena en la que El mismo se situó.
Este lunes publicó un tuit de estilo críptico, como los que habitúa trasmitir, donde se puede ver un dólar arrugado y un perro enorme, letras rojas en la parte superior destacaban la palabra DOGE y en la inferior la frase "nunca más usaras el dólar".
Por supuesto que Musk no es el único actor que influye sobre las criptomonedas, tiene poder, aunque no absoluto, algunos piensan tratar de intimidarlo con sus comentarios ácidos, algo así como "ojo con lo que tuiteas", no creo que lo hagan retroceder.
Las fotografías son de mi propiedad excepto las que menciono la fuente.
The photographs are my property except those mentioned by the source.
Héctor Gugliermo
@hosgug
Posted Using LeoFinance Beta