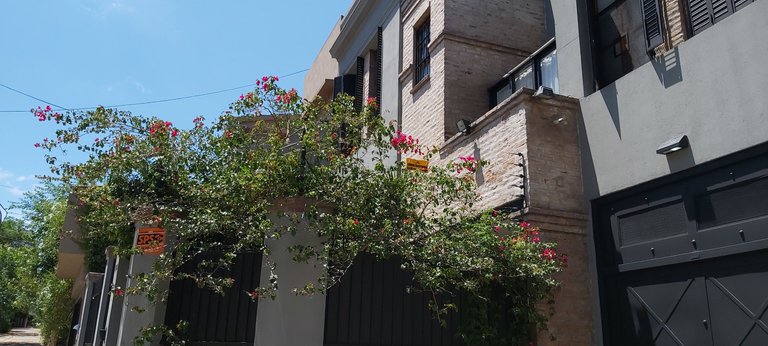 Sometimes people want to travel and see new places, I know because it happens to me frequently. It happens to me often watching TV, I find myself daydreaming and fantasizing about being in some location with beautiful landscapes or just dreamy architecture.
It excites me to see towns in the United States, neat and ecological, or those similar houses next to each other in residential neighborhoods in some old European country. In those moments I would like to be there, perhaps because I think that they do not exist here.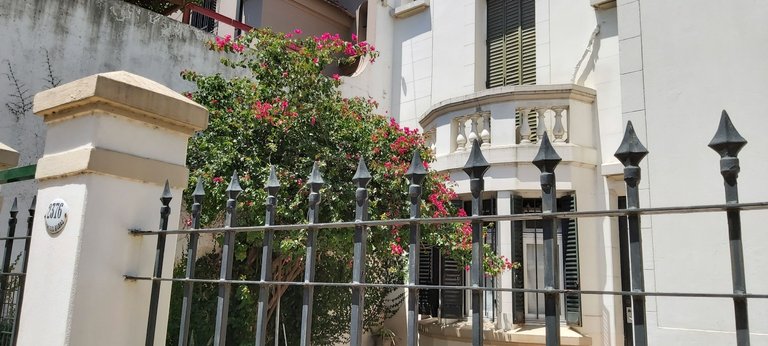 However, I must admit that there are beautiful things everywhere in the world; landscapes, geography, roads, constructions, and people. We all have things worthy of admiration, although involved in the ups and downs of life we ​​do not realize it.
That is why it is necessary to stop obligations, get away from daily worries and observe, just with that simple attitude, seeing the positive side of things, we can enjoy what we have.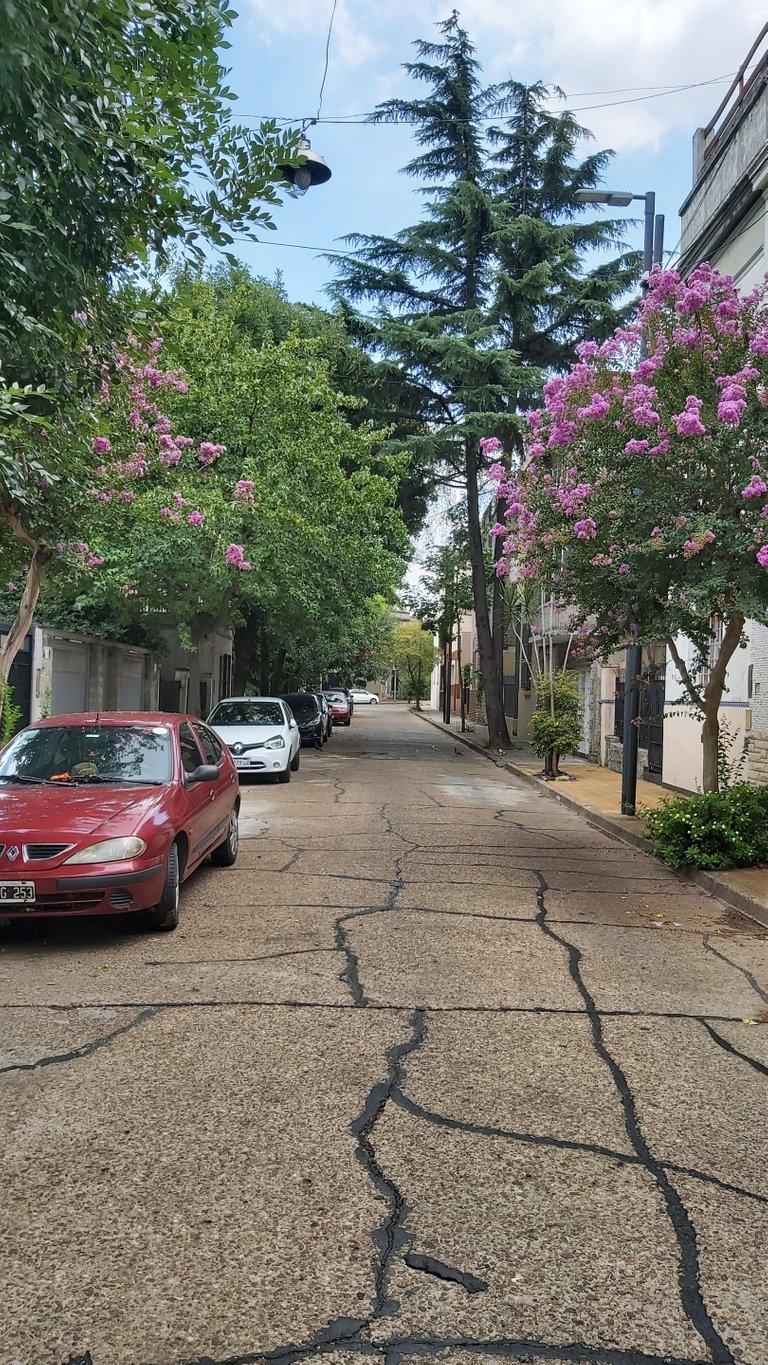 The neighborhood where I live is about to celebrate its 100th anniversary, it was built by the municipality of the city of Buenos Aires with some particular characteristics that make it unique. The houses, all 2 stories are a German design from the 1920's, all are or were, rather, practically the same, the size of the lot varied mainly, but the construction and amenities were basically the same in all.
An intricate plan full of quite narrow passages was designed and the houses were built in pairs facing the street and the rear limit attached to two others whose fronts faced the street of the next passage.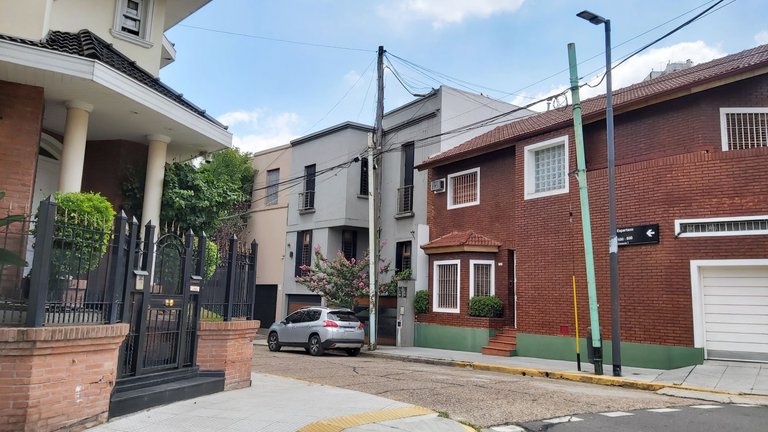 Almost ideal use of space, although the houses paid the price with small lots where there is not much space for gardens or land to plant.
In that place and after so many decades, generations of families have passed, but also a good number were sold successively and many of them have been reformed. Some kept the exterior facade almost unchanged, in part to respect the architectural style of the neighborhood, internally they have been adapted to greater functionality and modernization. Others, on the other hand, have been modified practically in their entirety and in several of them, it is difficult to recognize the design of its origins.
Sometimes I walk through its interior and I am surprised every day, with the reforms, with the colors, with the plants and trees that brighten up those small and narrow streets.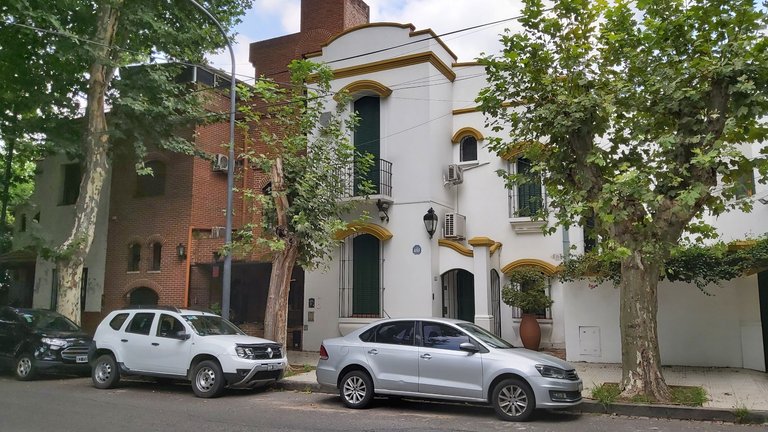 We have taken a large number of photographs, both me and my wife, since her passion for the neighborhood is as strong as mine, and we certainly agree that here, a few meters from our home, there are also places that deserve to be known by the whole world.

En ocasiones las personas ansían viajar y conocer nuevos lugares, lo se porque me ocurre con frecuencia. Me ocurre a menudo viendo TV, me encuentro soñando despierto y fantaseando con estar en alguna locación con paisajes hermosos o simplemente una arquitectura de ensueño.
Me emociona ver pueblos de los Estados Unidos, prolijos y ecológicos, o esas casas similares y pegadas unas con otras en barrios residenciales de algún país de la vieja Europa. En esos momentos quisiera estar allí, quizás porque pienso que aquí no existen.
Sin embargo, debo reconocer que en todas partes del mundo hay cosas bellas; paisajes, geografía, caminos, construcciones y gente. Todos tenemos cosas dignas de admiración, aunque enfrascados en los vaivenes de la vida no nos damos cuenta de ello.
Por eso es necesario hacer un alto en las obligaciones, alejarnos de las preocupaciones diarias y observar, tan solo con esa simple actitud, viendo el lado positivo de las cosas podremos disfrutar de lo que tenemos.
El vecindario donde vivo está próximo a cumplir 100 años de creación, lo construyó el municipio de la ciudad de Buenos Aires con algunas características particulares que lo hacen único. Las casas, todas de 2 pisos son un diseño alemán de la década de 1920, todas son o fueron, mejor dicho, prácticamente iguales, variaba el tamaño del lote principalmente, pero la construcción y las comodidades eran básicamente iguales en todas.
Se diseñó un intrincado plano repleto de pasajes bastante angostos y las casas se construían de a pares dando el frente a la calle y el límite trasero pegado a otras dos cuyos frentes daban a la calle del siguiente pasaje.
Un aprovechamiento casi ideal del espacio, aunque las casas pagaron el precio con lotes pequeños donde no hay demasiado espacio para jardines ni tierra donde plantar.
En ese lugar y luego de tantas décadas han pasado generaciones de familias, pero también una buena cantidad se vendieron sucesivamente y muchas de ellas han sido reformadas. Algunas conservaron la fachada exterior casi sin modificaciones, en parte para respetar el estilo arquitectónico del barrio, internamente han sido adecuadas a una mayor funcionalidad y modernización. Otras en cambio han sido modificadas prácticamente en su totalidad y en varias de ellas cuesta reconocer el diseño de sus orígenes.
En ocasiones paseo por su interior y me sorprendo cada día, con las reformas, con los colores, con las plantas y árboles que alegran esas pequeñas y angostas calles.
Hemos tomado gran cantidad de fotografías, tanto yo como mi esposa ya que su pasión por el barrio es tan fuerte como la mía y ciertamente coincidimos en que aquí, a pocos metros de nuestro hogar, también hay lugares que merecen ser conocidos por todo el mundo.
---
Las fotografías son de mi propiedad excepto las que menciono la fuente.
The photographs are my property except those mentioned by the source.
Héctor Gugliermo
@hosgug