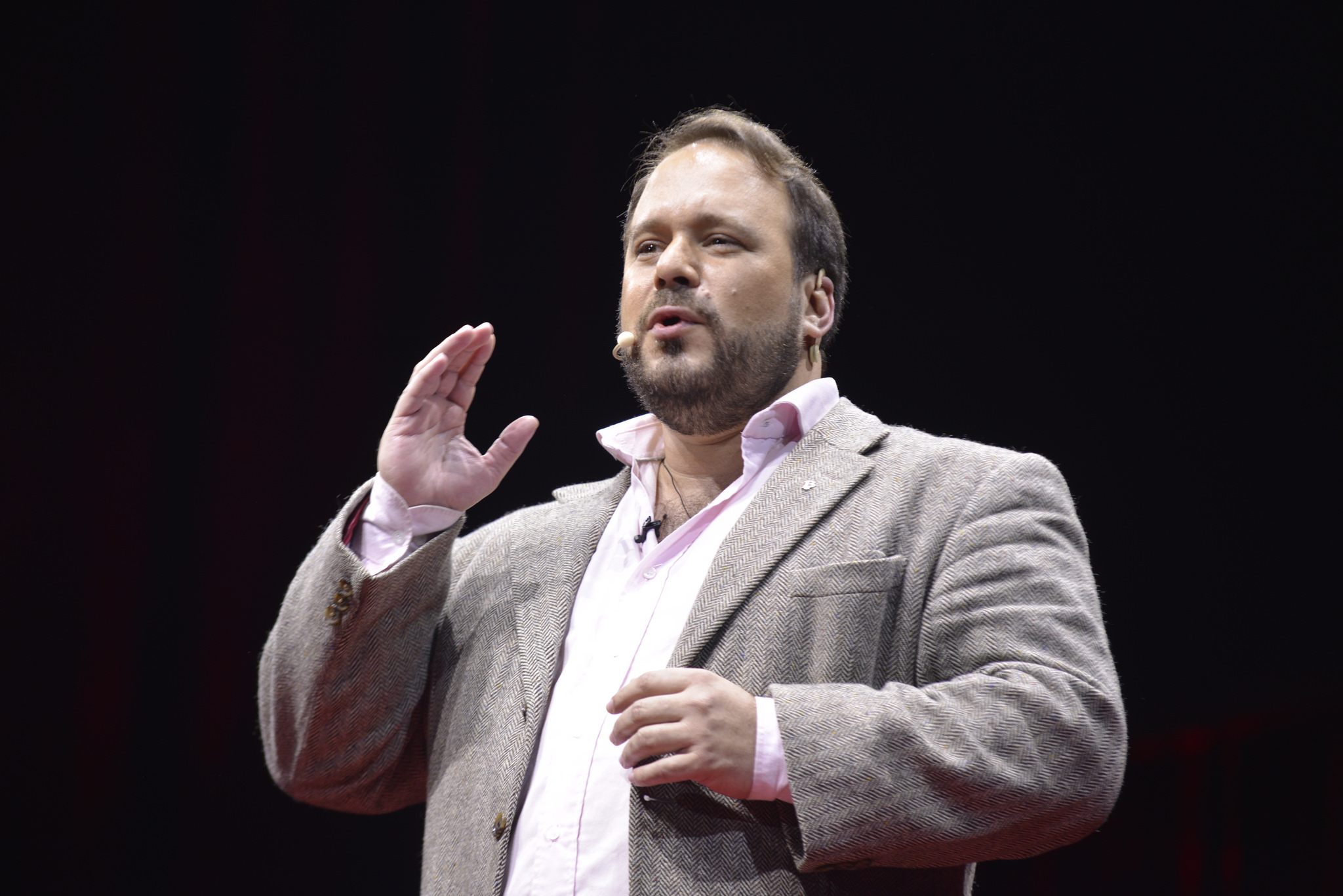 With that code, Diego Armando Maradona, the extraordinary soccer player recently deceased, is recognized. The acronym or code played with the word God, but with the number 10 replacing the central letters.
If there was a football hall of fame, surely Maradona would be one of the first guests, along with "King" Pelé and other great players of all time, but it seems that it does not exist, or at least I do not know him.
But we Argentines have another Diego who, if he is part of a hall of fame, I mean the crypto hall of fame housed in Moosrock, an online gallery specializing in Crypto Art and NFT created by Aaron Koening who also acts as curator.
Last weekend Diego Gutiérrez Zaldívar has been chosen to occupy a place in the prestigious gallery that only assigns places to world referents of cryptocurrencies. Diego is co-founder of RSK Labs, a smart contracts platform built on the blockchain, in addition to the aforementioned company, Diego is president and co-founder of the NGO Argentina Bitcoin with more than 5000 active members and president and also co-founder of the NGO Latam Bitcoin.
The selection process is prepared by a prestigious group made up among others by Aaron van Wirdum (Editor of Bitcoin magazine), Jack Martin (Editor of Cointelegraph), Amelia Tomasicchio (Editor The Cryptonomist), and Eryka Gemma (Founder of Bitcoin Center Miami).
Other nominees on this occasion were Alexander Kuzmin (founder and CEO of Mycelium) and Bram Cohen (creator of BitTorrent and Chia) among other prominent personalities from the crypto world.
The announcement of the new members was made within the framework of the Bitcoin 2021 conference that took place in Miami and the 3D portrait of Diego Gutiérrez was made by Max Cryptohead, it will be exhibited along with the portraits of other great personalities. He is the first Latin American to do so.

Con ese código es reconocido Diego Armando Maradona, el extraordinario jugador de fútbol recientemente fallecido. La sigla o código jugaba con la palabra Dios, pero con el número 10 reemplazando las letras centrales.
Si existiera un salón de la fama del fútbol, seguramente Maradona sería uno de los primeros invitados, junto al "Rey" Pelé y otros grandes jugadores de todos los tiempos, pero parece que no existe o al menos yo no lo conozco.
Pero los argentinos tenemos otro Diego que, si integra un salón de la fama, me refiero al salón de la fama cripto que se encuentra alojado en Moosrock, una galería en línea especializada en Crypto Art y NFT creada por Aaron Koening quien además hace las veces de curador.
El fin de semana pasado Diego Gutiérrez Zaldívar ha sido elegido para para ocupar un lugar en la prestigiosa galería que solo les asigna lugares a referentes mundiales de las criptomonedas. Diego es cofundador de RSK Labs, una plataforma de contratos inteligentes construida sobre la blockchain, además de la empresa mencionada, Diego es presidente y cofundador de la ONG Argentina Bitcoin con más de 5000 miembros activos y presidente y también confundador de la ONG Latam Bitcoin.
El proceso de selección es elaborado por un prestigioso grupo integrado entre otros por Aaron van Wirdum (Editor de la revista Bitcoin), Jack Martin (Editor de Cointelegraph), Amelia Tomasicchio (Editora The Cryptonomist) y Eryka Gemma (Fundadora de Bitcoin Center Miami).
Otros nominados en esta ocasión fueron Alexander Kuzmin (fundador y CEO de Mycelium) y Bram Cohen (creador de BitTorrent y Chia) entre otras destacadas personalidades del mundo cripto.
El anuncio de los nuevos integrantes se hizo en el marco de la conferencia Bitcoin 2021 que se desarrolló en Miami y el retrato en 3D de Diego Gutiérrez fue confeccionado por Max Cryptohead, se exhibirá junto a los retratos de otras grandes personalidades. Es el primer latinoamericano en lograrlo.
Las fotografías son de mi propiedad excepto las que menciono la fuente.
The photographs are my property except those mentioned by the source.
Héctor Gugliermo
@hosgug
Posted Using LeoFinance Beta