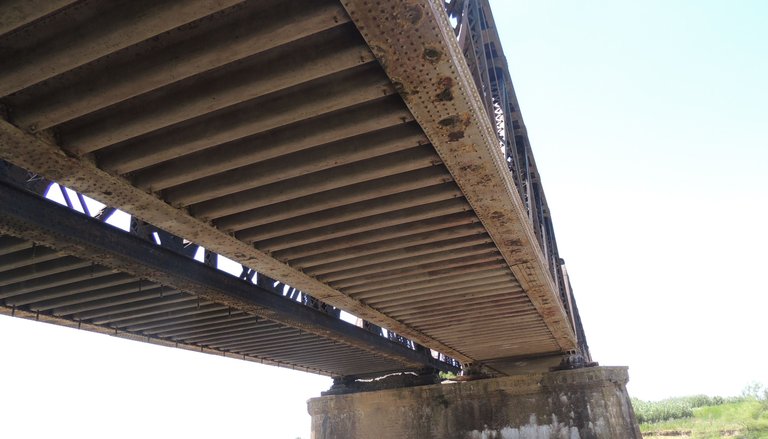 The southern border between the provinces of Buenos Aires and Santa Fe is largely formed by a narrow and shallow river that empties into the immense Paraná River, one of the main waterways that connect the south of Brazil, Uruguay, and the Argentine coast with the Atlantic Ocean. Its name is Arroyo del Medio; I do not know the origin of such a simple name, but almost certainly it has been given to it because it precisely separates both provinces, or unites them, as you prefer.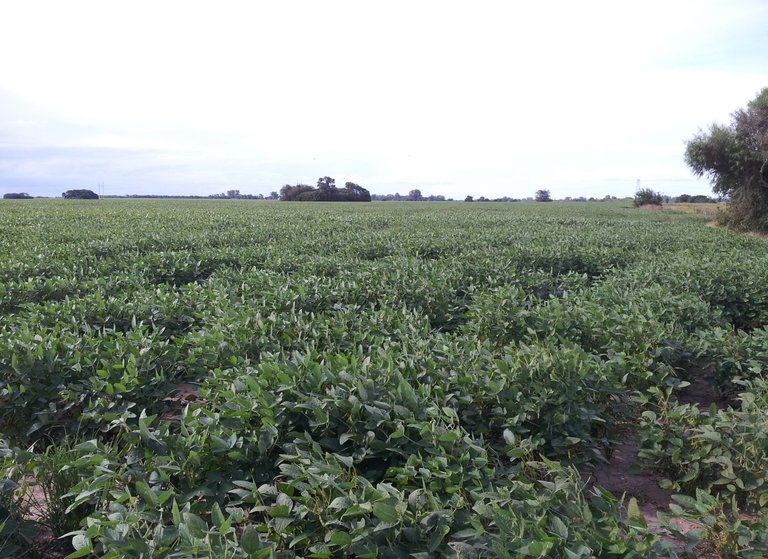 It is located in one of the most fertile and productive agricultural areas of Argentina and the crop par excellence is soya, "green gold" is called it these days and it is because the price per ton is probably the highest among oilseeds. . And it has increased a lot in recent times, Russia's invasion of Ukraine has something to do with that.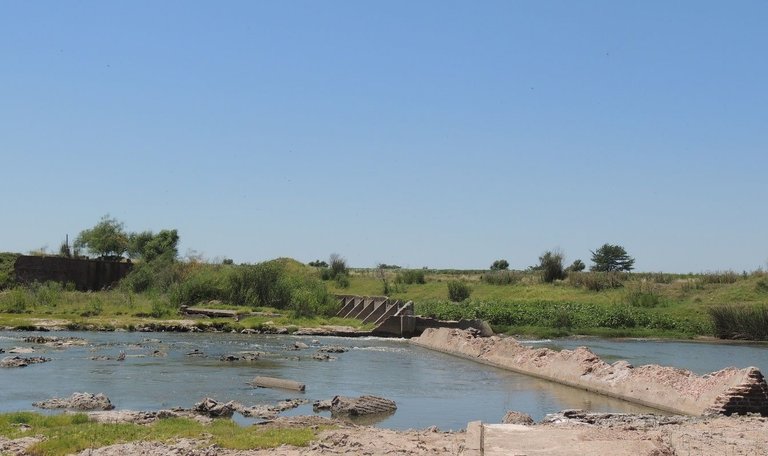 I know some parts of the creek as it is a favorite fishing destination to try to catch some beautiful and feisty dorado, the national fish. On its way it is cut by an old railway bridge that still works, of course only cargo formations pass through there transporting the grains from all that fertile area.
Since dorado fishing takes place in the warmer months of the year, the shade cast by the bridge is widely used by us and other fishermen to rest, eat and replenish energy during those oppressively hot days that usually accompany us on our wanderings around shorelines for signs of fish activity.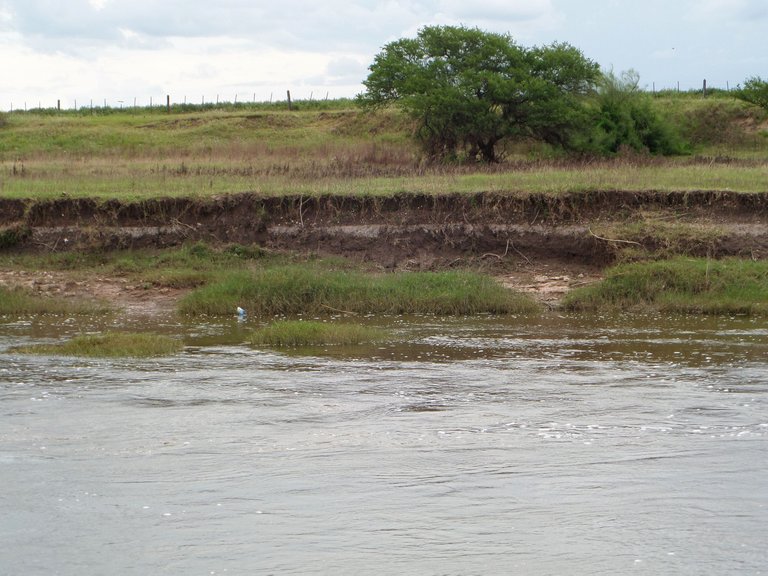 For some reason that is surely related to their diet, in addition to some varieties of quite annoying insects such as flies, mosquitoes, and horseflies, dragonflies abound, large insects belonging to the order of Odonata and whose scientific name is Anisoptera, as an outstanding feature I can mention that they have two pairs of wings that according to entomologists can flap independently. Dragonflies are great predators of other insects and in these places, they have found many to live peacefully and well-fed.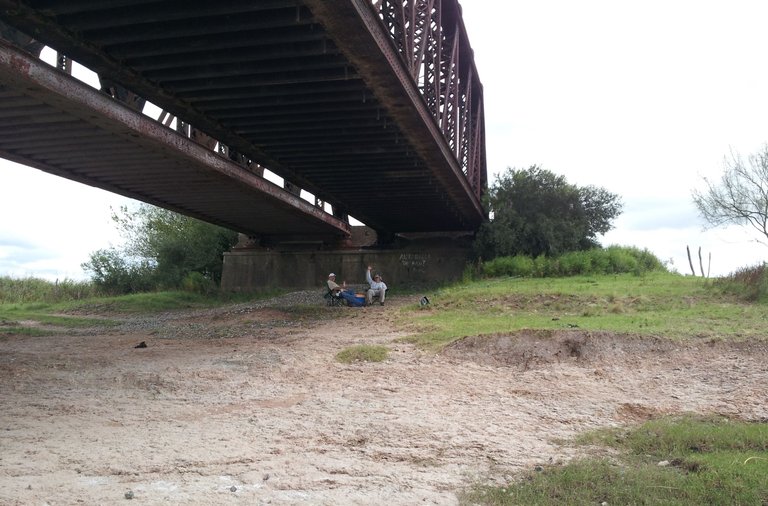 They are very fast and with their almost transparent wings very difficult to photograph, but the bridge helped me in this task, they flutter around there and if we look carefully at the sky, some can be observed and photographed.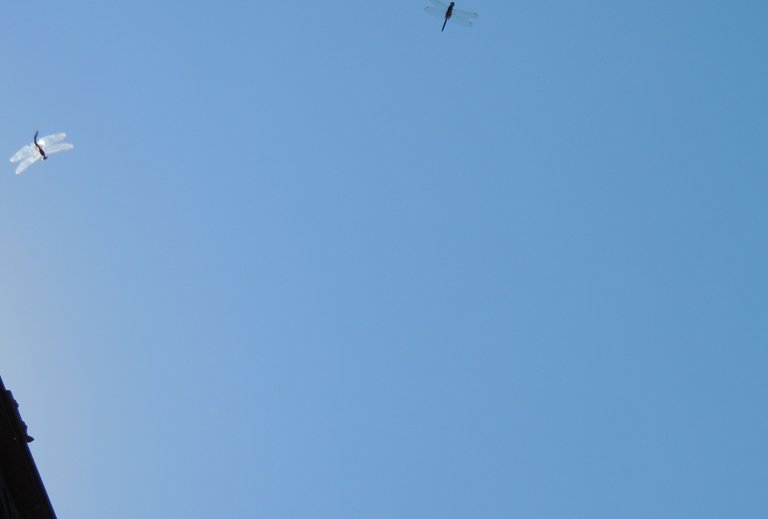 Here in Argentina and also in Uruguay, in addition to dragonflies they are often called "bailiffs", it makes sense, one of the meanings of the dictionary of the Royal Spanish Academy mentions that a bailiff is someone who takes care of the crops. Looking around me I see soybeans as far as my eyes can see.

El límite sur entre las provincias de Buenos Aires y Santa Fe está formado en gran parte por un angosto y poco profundo río que desagota sus aguas en el inmenso río Paraná, una de las principales vías hídricas que conecta el sur de Brasil, Uruguay y el litoral argentino con el Océano Atlántico. Su nombre es Arroyo del Medio; no conozco el origen de tan simple nombre, pero casi con seguridad le ha sido dado porque justamente separa ambas provincias, o las une, como prefieran.
Está ubicado en una de las zonas agrícolas más fértiles y productivas de la Argentina y el cultivo por excelencia es la soya, el oro verde como le dicen por estos días y es debido a que el precio de la tonelada es probablemente el mayor entre las oleaginosas. Y ha aumentado bastante en estos últimos tiempos, la invasión de Rusia a Ucrania tiene algo que ver en ese tema.
Conozco algunas partes del arroyo ya que es un destino de pesca preferido para intentar capturar unos bellos y combativos dorados, el pez nacional. En su recorrido es cortado por un antiguo puente ferroviario que aun funciona, por supuesto solo pasan por allí formaciones de carga transportando los granos provenientes de toda esa zona fértil.
Dado que la pesca del dorado se realiza en los meses más cálidos del año, la sombra que arroja el puente es muy utilizada por nosotros y otros pescadores para descansar, comer y reponer energías durante esas jornadas agobiantes de calor que suelen acompañarnos en nuestro deambular por las orillas en busca de señales de actividad de los peces.
Por alguna causa que seguramente está relacionada con su alimentación, además de algunas variedades de insectos bastante molestos como moscas, mosquitos y tábanos, abundan las libélulas, unos grandes insectos pertenecientes al orden de las odonatas y cuyo nombre científico es anisóptera, como rasgo sobresaliente puedo mencionar que poseen dos pares de alas que según los entomólogos pueden agitar en forma independiente. Las libélulas son grandes depredadores de otros insectos y en estos parajes han encontrado muchos como para vivir tranquilos y bien alimentados.
Son muy rápidos y con sus alas casi transparentes muy difíciles de fotografiar, pero el puente me ayudó en esa tarea, revolotean por allí y si miramos con detenimiento el cielo, alguno se puede observar y retratar.
Aquí en Argentina y también en Uruguay, además de libélulas se les suele llamar "alguaciles", tiene sentido, una de las acepciones del diccionario de la Real Academia Española menciona que un alguacil es alguien que cuida los sembrados. Mirando a mi alrededor veo soja hasta donde alcanzan mis ojos.
---
Las fotografías son de mi propiedad excepto las que menciono la fuente.
The photographs are my property except those mentioned by the source.
Héctor Gugliermo
@hosgug