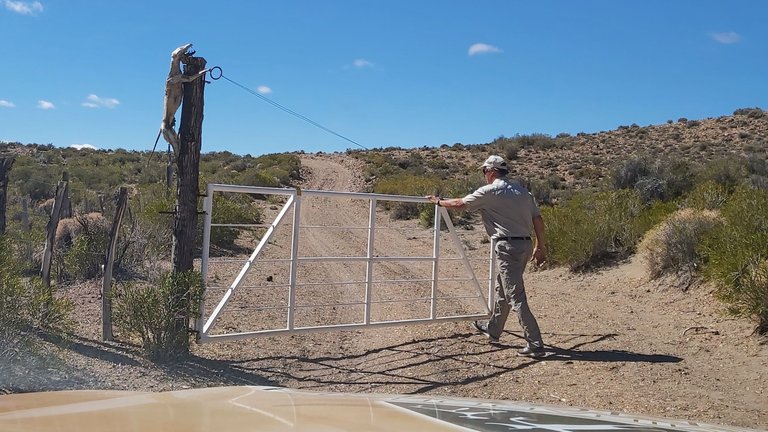 Patagonia is a very large region that occupies the entire southern cone of Chile and Argentina. In that same region, there are well-differentiated climates and landscapes, on the one hand, in the west, the Andes mountain range and the Pacific Ocean provide a lot of humidity, giving the vegetation exuberant foliage, that is noticeable on both sides of the mountain range, although it is more intense on the Chilean side.
As we move east, the landscape changes rapidly, the hills are lower and the aridity begins to be noticeable, becoming more pronounced the further we advance towards the Atlantic Ocean.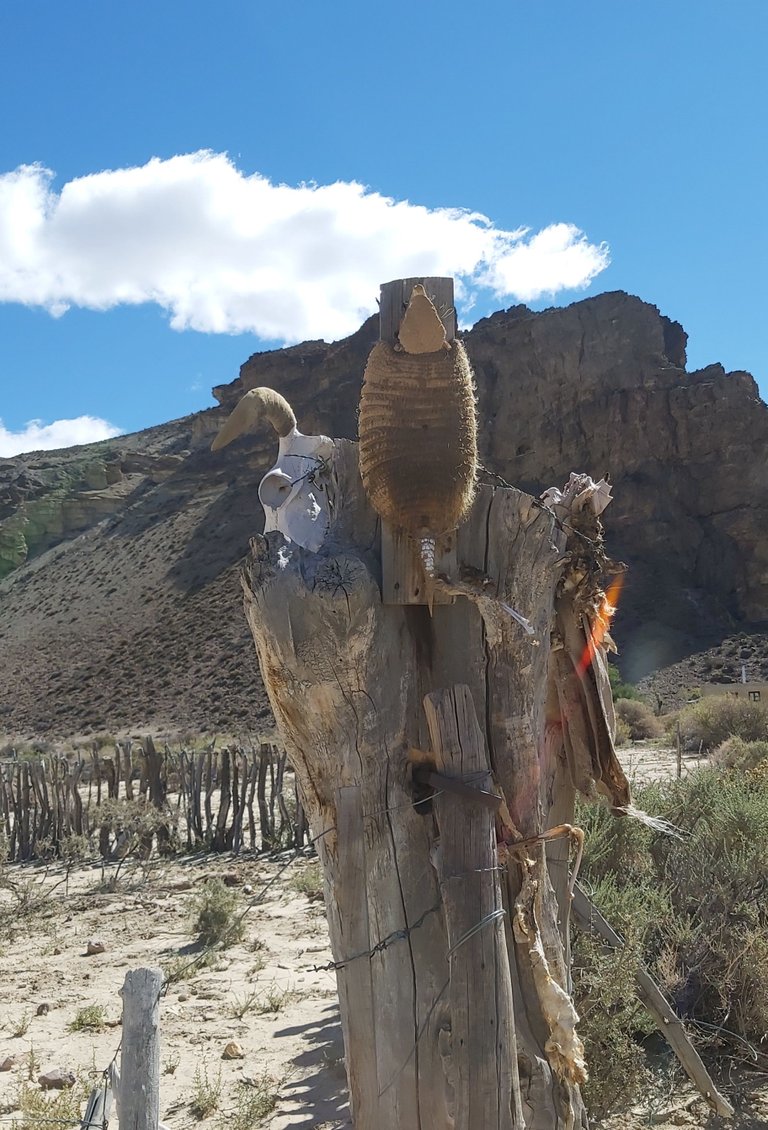 The plateau that develops immediately after the end of the highest range has another type of natural beauty, vegetation, and climate and also many legends of the indigenous people who first inhabited those regions as well as the settlers who came later from distant Europe.
One of the things that catch the attention of the occasional visitor is the dead animals hanging from the gates that give access to various private fields.
The experienced and friendly guide who took us on an amazing excursion through a huge volcanic crater with a circumference of more than 25 kilometers formed more than 600 million years ago, told us about this particular custom.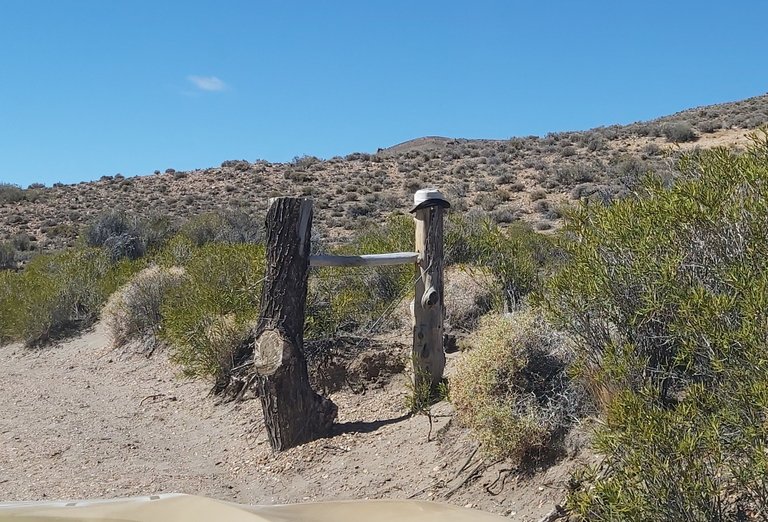 According to the gauchos and field laborers who live in those remote and desolate places, killing a fox and hanging it from the gate drives away others of the same species, beautiful and friendly little animals that have the ugly habit of eating chickens, turkeys, geese, and even some little lamb.
It would seem somewhat ridiculous to suppose that all the foxes enter through the gates, having so many kilometers of the field where they can access the chicken coops and pens unless, of course, they are educated and prefer to enter through the door.
According to our guide, the climate is so dry in that area and the rain is so scarce that the dead foxes hanging there are mummified.
But what he could not explain to us is the reason why some hang other animals, such as armadillos, cow heads, lamb skeletons, and other curious elements, as we saw in a gate, for example, a hat in perfect condition.
It is a custom that also has a hint of mystery, the exact intention is not known, perhaps it is to scare or warn, to decorate or simply something that one saw another do and copied it, and so others and others until becoming something that is done as a reflex action and where the original meaning was lost in the folds of time.

La Patagonia es una región muy grande que ocupa todo el cono sur de Chile y Argentina. En esa misma región hay climas y paisajes bien diferenciados, por un lado, en el oeste, la cordillera de los Andes y el Océano Pacifico aportan mucha humedad dotando a la vegetación de una fronda exuberante, eso se nota de ambos lados del cordón montañoso, aunque es más intenso del lado chileno.
A medida que avanzamos hacia el este, rápidamente el paisaje cambia, los cerros son más bajos y la aridez comienza a notarse siendo cada vez más pronunciada cuanto más se avanza hacia el Océano Atlántico.
La meseta que se desarrolla inmediatamente después de finalizado el cordón más alto tiene otro tipo de bellezas naturales, vegetación y clima y también muchas leyendas de los indígenas que habitaron primero esas regiones tanto como de los colonos que vinieron después desde la lejana Europa.
Una de las cosas que llama poderosamente la atención del visitante ocasional son los animales muertos colgados de las tranqueras que dan acceso a diversos campos privados.
El experimentado y amable guía que nos llevó a una excursión alucinante por un enorme cráter volcánico de más de 25 kilómetros de circunferencia formado hace más de 600 millones de años, nos contó sobre esa costumbre tan particular.
Según los gauchos y peones de campo que viven en esos lugares remotos y desolados, matar un zorro y colgarlo de la tranquera ahuyenta a otros de su misma especie, bellos y simpáticos animalitos que tienen la fea costumbre de comer gallinas, pavos, gansos y hasta algún pequeño cordero.
Parecería un tanto ridículo suponer que todos los zorros entran por las tranqueras, teniendo tantos kilómetros de campo por donde acceder a los gallineros y corrales, a menos claro está, que sean educados y prefieran ingresar por la puerta.
Según nuestro guía, el clima es tan seco por esa zona y la lluvia es tan escasa que los zorros muertos colgados por allí se momifican.
Pero lo que no supo explicarnos es el motivo por el cual algunos cuelgan otros animales, tales como armadillos, cabezas de vaca, esqueletos de corderos y otros elementos curiosos, como vimos en una tranquera, por ejemplo, un sombrero en perfecto estado de conservación.
Es una costumbre que también tiene un dejo de misterio, no se conoce la intención exacta, quizás sea la de asustar o advertir, la de decorar o simplemente algo que uno vio hacer a otro y lo copió, y así otros y otros hasta convertirse en una acción que se realiza como un acto reflejo y donde el sentido original se perdió en los pliegues del tiempo.
Las fotografías son de mi propiedad excepto las que menciono la fuente.
The photographs are my property except those mentioned by the source.
Héctor Gugliermo
@hosgug