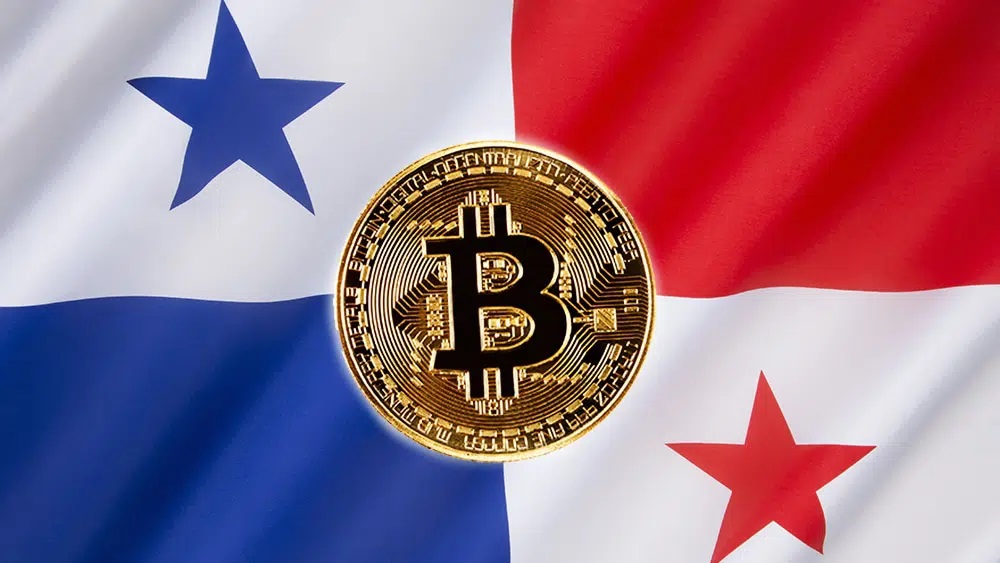 In addition to the law for the adoption of bitcoin as a currency for legal use in El Salvador and the projects presented in the respective congresses of Brazil and Paraguay, the small Central American state of Panama now joins the possibility of adopting cryptocurrencies in a favorable legal framework.
Panama held a General Legislative Assembly to announce the benefits and actions that will enable the approval of the law on bitcoin and other cryptocurrencies. Within the presentation to the legislators, three essential advantages were announced, which are: the possibility of bringing the majority of the population that is currently unbanked to transactions and payments through digital means, bringing the country closer to the use of new technologies, and the creation of job sources that this implementation brings with it.
In a section of the presentation, it was mentioned that this law is the corollary to the effort that the country has been making for a long time to regulate cryptocurrencies and thus provide a consistent legal framework and a signal of confidence to the financial markets.
Among the expectations for the approval of the law is to promote the implementation of financial services, blockchain and mining companies, which will allow Panama to participate and be eligible among national and foreign entrepreneurs and investors who are always in search of profitable new business opportunities.
It is believed that the treatment will be quick, the project has regulations ten days for its approval after the Assembly, although the legislators could request an extension also contemplated to determine its legal course.
As we have been saying for a long time, cryptocurrencies are seen throughout South America as a possibility of great advances and concrete improvements in various delayed or stuck areas of the economy of our respective countries.

A la ley de adopción del bitcoin como moneda de uso legal en El Salvador y a los proyectos presentados en los respectivos congresos de Brasil y Paraguay, ahora se suma el pequeño estado centroamericano de Panamá a la posibilidad de adopción de las criptomonedas en un marco legal favorable.
Panamá realizó una Asamblea General legislativa para anunciar los beneficios y acciones que posibilitarán la aprobación de la ley sobre el bitcoin y otras criptomonedas. Dentro de la exposición a los legisladores se anunciaron principalmente tres ventajas esenciales que son: la posibilidad de acercar a la mayoría de la población que actualmente no se encuentra bancarizada a las transacciones y pagos mediante medios digitales, el acercar al país a la utilización de nuevas tecnologías y la creación de fuentes de trabajo que esta implementación trae aparejada.
En un tramo de la exposición se mencionó que esta ley es el corolario al esfuerzo que viene haciendo el país desde hace tiempo para regular las criptomonedas y dar de esa manera un marco legal acorde y una señal de confianza a los mercados financieros.
Dentro de las expectativas por la aprobación de la ley se encuentra la de propiciar la implementación de empresas de servicios financieros, blockchain y minería lo que permitirá que Panamá pueda participar y ser elegible entre emprendedores e inversionistas nacionales y extranjeros que siempre están a la búsqueda de nuevas y rentables oportunidades de negocios.
Se creo que el tratamiento será rápido, el proyecto tiene reglamento diez días para su aprobación luego de la Asamblea, aunque los legisladores podrían pedir una prórroga también contemplada para determinar su curso legal.
Como venimos diciendo desde hace tiempo, las criptomonedas son vistas en toda América del Sur como una posibilidad de grandes avances y mejoras concretas en varios rubros retrasados o atascados de la economía de nuestros respectivos países.

Las fotografías son de mi propiedad excepto aquellas en las que menciono la fuente.
The photographs are my property except those in which I mention the source.
Héctor Gugliermo
@hosgug
Posted Using LeoFinance Beta