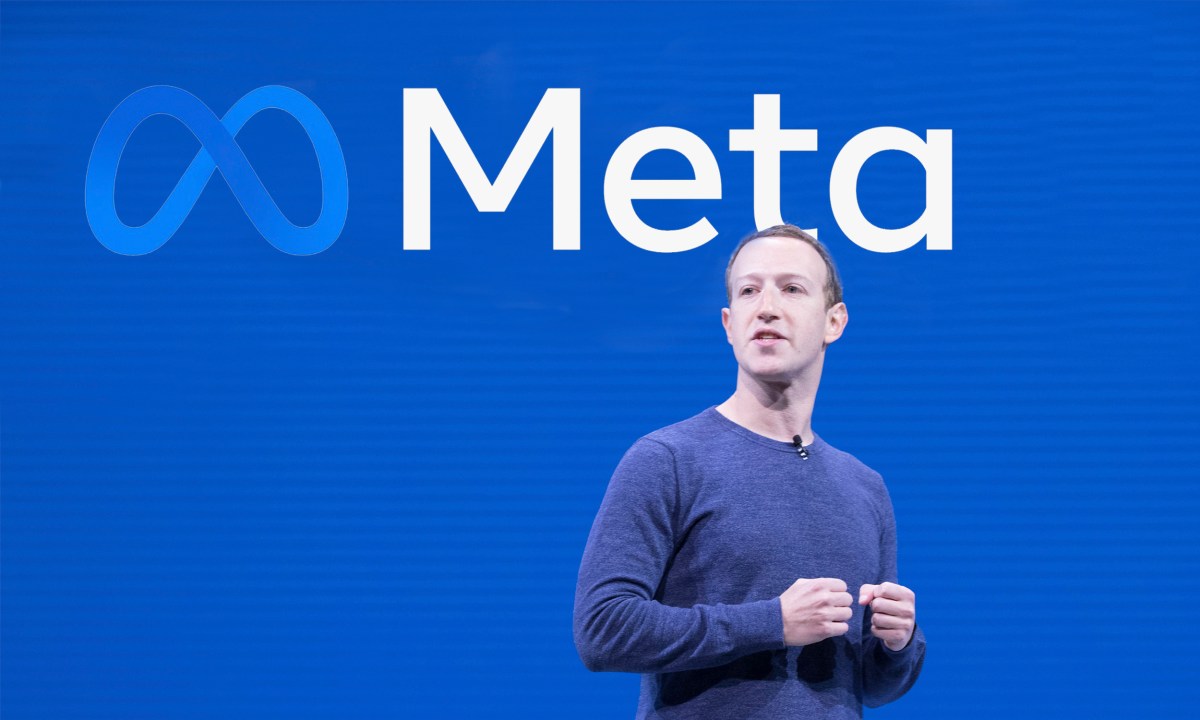 The plans of Mark Zuckerberg's company recently renamed Meta Platforms could be seriously compromised by a ruling in the US justice system.
For years several companies, mainly in the technology area and among which is Facebook, have been accused and sued for monopolistic practices. The Federal Trade Commission (FTC) has a lot to do with this, which has developed a fierce legal battle against these technology giants that have demonstrated great market power and the alleged hoarding of sensitive data from people.
Meta's lawyers have insistently requested the withdrawal of the lawsuit filed by the federal government through the FTC to force the corporation to part with two of its most precious jewels: Instagram and WhatsApp. However, the judge involved in the case has rejected the request and the case continues.
The main accusations that weigh on the company Facebook (now Meta) are about the hostile acquisition of smaller companies or simply the commercial and financial collapse of the same, something that we have seen throughout history as a habitual behavior of several of these big corporations. The motto could be: "If you can't beat them, buy them or melt them."
Towards the end of the previous year, Zuckerberg had to go to the crossroads of statements from a former employee of his company who assured that Facebook is only interested in his huge profits and not the mental health of the company. Statements that were listened to carefully by the Committee on Consumer, Product, and Data Protection of the United States Senate.
All expansion plans, including the much-publicized Metaverse, are now questioned and in doubt until these legal problems are resolved.
Surely this delay will be taken advantage of by other companies with similar behaviors and attitudes, who will try to take advantage of their own while the authorities set their sights on the giant in trouble.

Los planes de la empresa de Mark Zuckerberg recientemente rebautizada como Meta Platforms podrían verse seriamente comprometidos por un fallo de la justicia norteamericana.
Desde hace años varias empresas, fundamentalmente del área tecnológica y entre las que se encuentra Facebook, han sido acusadas y demandadas por prácticas monopólicas. Mucho tiene que ver con esto la Federal Trade Commision (FTC) que ha desarrollado una encarnizada batalla legal contra estos gigantes de la tecnología que han demostrado un gran poder de mercado y por el supuesto acaparamiento de datos sensibles de las personas.
Los abogados de Meta han solicitado con insistencia el desistimiento de la demanda presentada por el gobierno federal a través de la FTC para obligar a la corporación a desprenderse de dos de sus joyas más preciadas: Instagram y Whatsapp. Sin embargo, el juez interviniente en la causa ha rechazado el pedido y la causa continúa.
Las principales acusaciones que pesan sobre la compañía Facebook (ahora Meta) son sobre la adquisición hostil de empresas más pequeñas o sencillamente el hundimiento comercial y financiero de las mismas, algo que hemos visto a lo largo de la historia como un comportamiento habitual de varias de estas grandes corporaciones. El lema podría ser: "si no puedes vencerlas, cómpralas o fúndelas".
Hacia fines del año anterior, Zuckerberg tuvo que salir al cruce de declaraciones de una ex empleada de su compañía quien aseguró que a Facebook solo le interesan sus ingentes ganancias y no la salud mental de la empresa. Declaraciones que fueron escuchadas atentamente por el comité de Protección de consumidores, productos y datos del senado de los Estados Unidos.
Todos los planes de expansión entre los que se encuentra el tan publicitado Metaverso pasan a estar cuestionados y en duda, hasta tanto se resuelvan estos problemas legales.
Seguramente esta demora será aprovechada por otras compañías con similares comportamientos y actitudes, quienes tratarán de sacar su propia ventaja mientras las autoridades posan su mirada en el gigante en problemas.
---
Las fotografías son de mi propiedad excepto las que menciono la fuente.
The photographs are my property except those mentioned by the source.
Héctor Gugliermo
@hosgug
Posted Using LeoFinance Beta