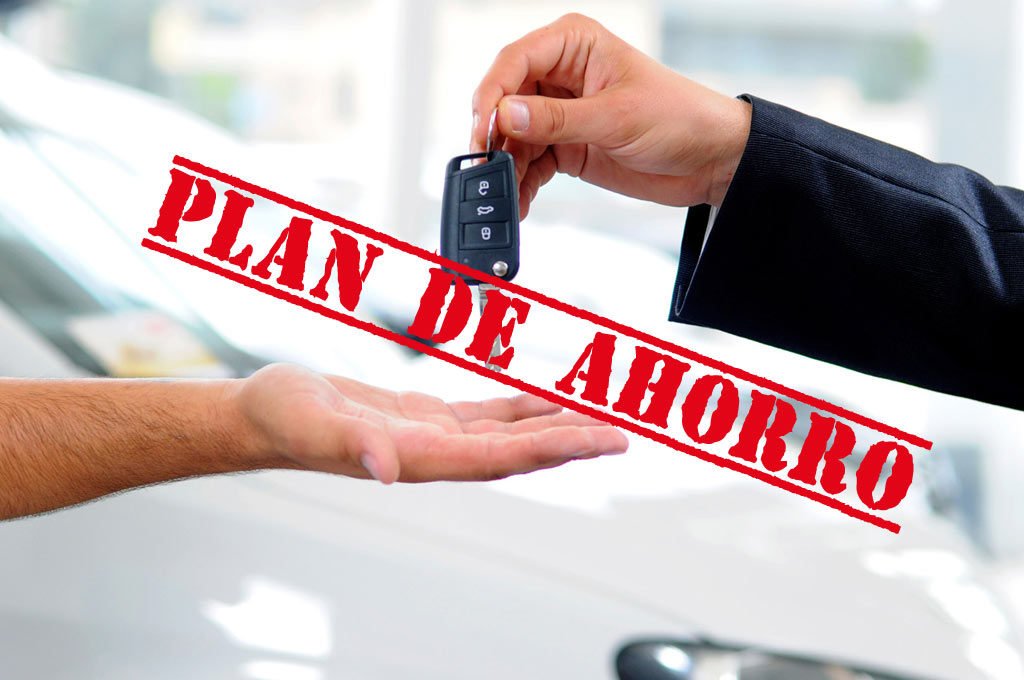 When I spoke about the sale of a vehicle in cryptocurrencies by a major Volkswagen dealership, I mentioned that that company and all those that sell zero kilometer vehicles in my country, in addition to doing cash operations and with pledge credits, also sell through a modality called prior saving.
When asked about how this methodology is by some friends who live in "normal" countries and by normal I understand free access to credit and leasing, which are frequently used tools that allow anyone who has a demonstrable income and a record of good credit behavior can go to a dealership and take the vehicle at the moment just by signing the papers and delivering the advance; Everything I just described here does not happen.
Due to a concurrence of inconveniences mainly derived from inflation and the almost zero confidence in our national currency (the peso), the purchase and sale of vehicles and properties are made in more than 80% of cash with dollars, incredible but real. This way of exchanging goods for the North American currency leaves many people out of the possibility of acquiring a zero kilometer vehicle, I have already said that saving is impossible where there is high inflation unless you save in a stable currency such as the dollar and that is not It can be done because there is a trap or limitation to the purchase of foreign currencies, that is why stablecoins are having a lot of success, even more so because there are still no controls and regulations that prevent or restrict their acquisition. (It's just a matter of time).
One modality that has been used here for many years is the system called "previous savings", where what is known as "closed circles" are formed with some subscribers equal to twice the plan fees. Let's take a simple example: the plan is for 24 months, therefore the circle must be formed by 48 subscribers, each of them must pay 1 / 24th. Part of the updated value of the vehicle offered and each month 2 vehicles are delivered, one by lottery and the other by tender that will be awarded to the person who offers to advance the most installments.
In this inflationary scheme, the vehicle will probably increase in price for the following month, so each subscriber will have to integrate 1 / 24th in the second installment. part of the new value and so on. The value of the fee will also be increased by administrative surcharges and when the vehicle is awarded, the insurance against all risks is also included.
It is a complex and expensive system but it continues to be successful in the country because it is one of the few ways to get a new vehicle for a large number of people.
Many years ago, I developed a system of these characteristics for the awarding of cash loans for the purchase or renovation of properties, it was much more complex than the one I have just described and it is not worth going into details about that, but I will say that I learned A lot and then it helped me to get a couple of contracts, this time for vehicles, which I sold to a well-known Italian brand that manufactures trucks here. As a color data, then I sold that same system in Russia thanks to the fact that the administrator of the circles for trucks was hired by a firm from that country to implement a similar system and because they had high inflation at that time, during several months some employees of mine were in Moscow with -35 ° working on its implementation. The latter was not a good deal, but I had a lot of fun.
I hope I was fairly clear.

Cuando hablé de la venta de un vehículo en criptomonedas por parte de una importante concesionaria de Volkswagen, mencioné que esa empresa y todas las que venden vehículos cero kilómetros en mi país, además de hacer operaciones de contado y con créditos prendarios, también venden mediante una modalidad denominada ahorro previo.
Ante la pregunta sobre como es esa metodología por parte de unos amigos que viven en países "normales" y por normal entiendo el libre acceso al crédito y al leasing que son herramientas de uso frecuente que posibilitan que cualquier persona que tenga ingresos demostrables y un récord de buen comportamiento crediticio puede ir a una concesionaria y llevarse el vehículo en el momento tan solo con firmar los papeles y entregar el anticipo; Todo lo que acabo de describir aquí no sucede.
Debido a una concurrencia de inconvenientes principalmente derivados de la inflación y de la casi nula confianza en nuestra moneda nacional (el peso) las operaciones de compra y venta de vehículos y también de propiedades se hacen en más de un 80% de contado y con dólares, increíble pero real. Esta forma de intercambiar bienes por la moneda norteamericana deja a mucha gente fuera de la posibilidad de adquirir un vehículo cero kilómetro, ya dije que el ahorro es imposible donde hay elevada inflación a menos que se ahorre en una moneda estable como el dólar y eso no puede hacerse porque hay un cepo o limitación a la compra de divisas extranjeras, por eso es que están teniendo mucho éxito las stablecoin, más aún debido a que todavía no hay controles y normativas que impidan o restrinjan su adquisición. (Es solo cuestión de tiempo).
Una modalidad que se utiliza aquí desde hace muchos años es el sistema denominado "ahorro previo", donde se forman lo que se da en llamar "círculos cerrados" con una cantidad de suscriptores igual al doble de las cuotas del plan. Pongamos un ejemplo simple: el plan es a 24 meses por lo tanto el círculo lo deben formar 48 suscriptores, cada uno de ellos debe pagar 1/24va. Parte del valor actualizado del vehículo ofrecido y cada mes se entregan 2 vehículos, uno por sorteo y otro por licitación que será adjudicada a la persona que ofrezca adelantar más cuotas.
En este esquema inflacionario es probable que el vehículo aumente de precio para el mes siguiente por lo que cada suscriptor deberá integrar en la segunda cuota 1/24va. parte del nuevo valor y así sucesivamente. El valor de la cuota además se incrementará por los recargos administrativos y cuando se adjudica el vehículo además se incluye el seguro contra todo riesgo.
Es un sistema complejo y oneroso pero que continúa teniendo éxito en el país porque es una de las pocas maneras de llegar a un vehículo nuevo para una gran cantidad de personas.
Muchos años atrás, desarrollé un sistema de estas características para la adjudicación de préstamos en dinero para compra o refacción de propiedades, era bastante más complejo que este que acabo de describir y no vale la pena entrar en detalles sobre eso, pero si diré que aprendí mucho y me sirvió luego para lograr un par de contratos, esta vez sí para vehículos, que lo vendí a una conocida marca italiana que aquí fabrica camiones. Como dato de color, luego ese mismo sistema lo vendí en Rusia gracias a que el administrador de los círculos para camiones fue contratado por una firma de aquel país para implementar un sistema similar y debido a que ellos por ese entonces tenían una alta inflación, durante varios meses unos empleados míos estuvieron en Moscú con -35° trabajando en su implementación. Este último no fue un buen negocio, pero me divertí mucho.
Espero haber sido medianamente claro.
Las fotografías son de mi propiedad excepto las que menciono la fuente.
The photographs are my property except those mentioned by the source.
Héctor Gugliermo
@hosgug
Posted Using LeoFinance Beta