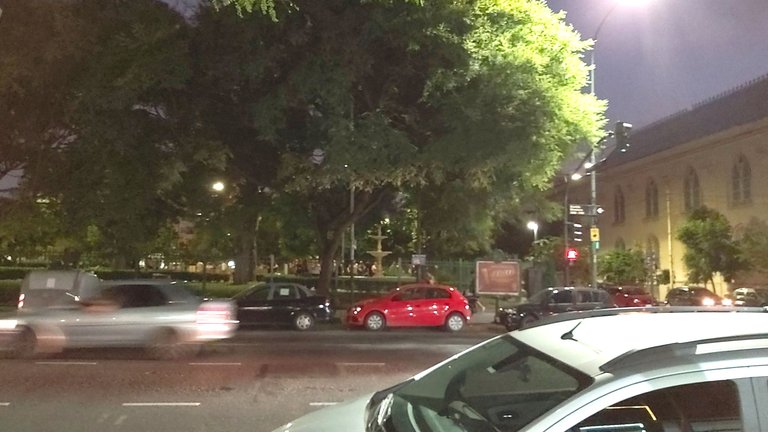 One of the new customs that the pandemic left us is outdoor gymnastics. It is not that it did not exist before, but its practice has spread much more after the appearance of that Chinese bug that has caused so much damage, more due to wrong and hasty decisions of the WHO and the governments of most countries in the world than because of the real consequences of the disease.
Here, for example, we had the longest quarantine in memory in the country and in the entire region, with economic, social, and psychological consequences that we will pay for for many years. But it was not my intention to talk about the pandemic and its consequences, but about outdoor gymnastics.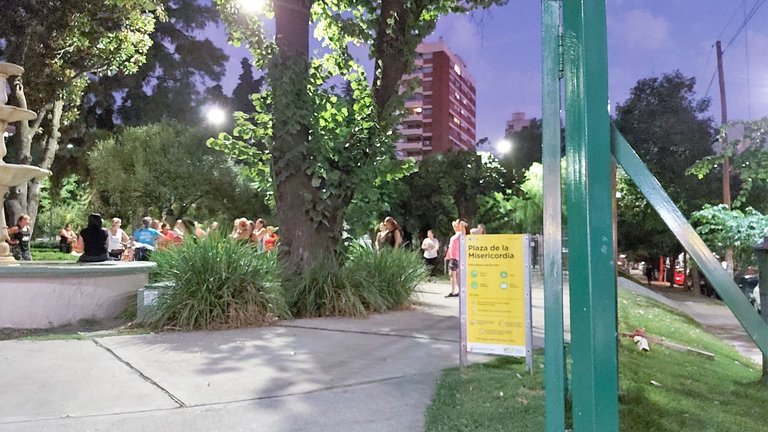 Yesterday, in the late afternoon, I went to a food store to buy something that would save the night due to the pleasant, but untimely news about the visit of my children and their families, the excuse if any is needed to get together with loved ones, was that my only grandson was three months old.
After placing the order and while waiting in the street (another consequence of the virus), something caught my attention on the square that is located right in front of the business in question, a large number of women moved rhythmically, shouting and strident applause. They were doing exercises guided by a very active teacher.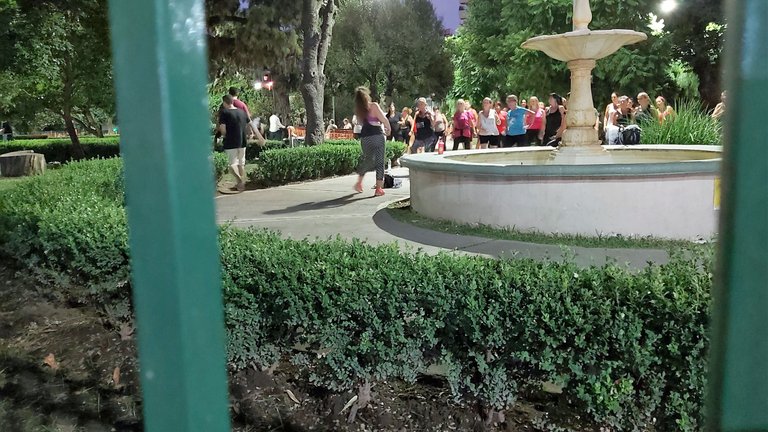 I looked inside the premises and my order was still being prepared, so I made the decision to cross the very busy avenue, take some pictures and distract myself for a few moments looking at the class, I was not the only one who had that idea, I verified that several people looked and exchanged comments with each other.
From the teacher's tune I assumed that she was Venezuelan, she guided the women who practiced and danced to the sound of strident and vigorous music emitted by one of those modern electronic devices with huge speakers arranged on their sides and colored lights that guess and anticipate rhythm. The ages ranged from young and athletic to mature and old who were going all out trying to follow commands and copy moves.
I left the group and went back to cross the avenue towards the business, after picking up the order that was already waiting for me, I began to observe in another sector, more towards the center of the property; another group, smaller and made up mostly of men, began to meet, they also to train and relax after a stressful working day.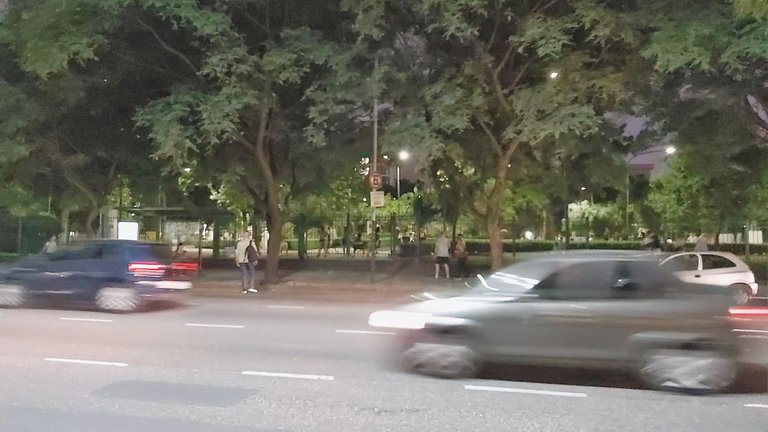 The night was spectacular, very hot, although not as humid as usually happens in these latitudes, surely these are the last warm days of a summer that is already ending.
People walk and many take the opportunity to do physical activity, a mental break for so many problems that harass us.

Una de las nuevas costumbres que la pandemia nos dejó es la gimnasia al aire libre. No es que no existiera antes pero su práctica se ha extendido mucho más luego de que apareciera ese bicho chino que tanto daño ha causado, más por decisiones erradas y apresuradas de la OMS y de los gobiernos de la mayoría de los países del mundo que por las reales consecuencias de la enfermedad.
Aquí por ejemplo tuvimos la cuarentena más larga que se recuerde en el país y en toda la región con consecuencias económicas, sociales y psicológicas que pagaremos por muchos años. Pero no era mi intención hablar de la pandemia y sus consecuencias sino de la gimnasia al aire libre.
En el día de ayer, al caer la tarde me acerqué hasta un comercio de comidas para comprar algo que salvara la noche debido a la grata, pero intempestiva noticia sobre la visita de mis hijos y sus familias, la excusa si es que se necesita alguna para juntarse con los seres queridos, era que mi único nieto cumplía tres meses de vida.
Luego de efectuado el pedido y mientras esperaba en la calle (otra consecuencia del virus), algo llamó mi atención sobre la plaza que está ubicada justo frente al negocio en cuestión, una gran cantidad de mujeres se movían acompasadamente, proferían gritos y estridentes aplausos. Estaban realizando ejercicios guiadas por una muy activa profesora.
Miré hacia adentro del local y mi pedido aun estaba en preparación por lo que tomé la decisión de cruzar la muy concurrida avenida, tomar algunas fotografías y distraerme unos momentos mirando la clase, no fui el único que tuvo esa idea, comprobé que varias personas miraban e intercambiaban comentarios entre ellos.
Por la tonada de la profesora supuse que era venezolana, guiaba a las mujeres que practicaban y danzaban al son de una estridente y vigorosa música emitida por uno de esos modernos aparatos electrónicos con enormes parlantes dispuestos en sus costados y luces de colores que adivinan y anticipan el ritmo. Las edades variaban desde jóvenes y atléticas hasta maduras y ancianas que se esforzaban al máximo por tratar de seguir las órdenes y copiar los movimientos.
Dejé al grupo y volví a cruzar la avenida hacia el negocio, luego de retirar el pedido que ya estaba esperando por mí, me puse a observar en otro sector, más hacia el centro del predio; otro grupo, más reducido y compuesto en su mayoría por hombres, comenzaba a reunirse, también ellos para entrenarse y distenderse luego de una segura jornada laboral estresante.
La noche estaba espectacular, mucho calor, aunque no tanta humedad como suele acontecer por estas latitudes, seguramente son los últimos días cálidos de un verano que ya termina.
La gente pasea y muchos aprovechan para hacer actividad física, un descanso mental para tantos problemas que nos acosan.
Las fotografías son de mi propiedad excepto las que menciono la fuente.
The photographs are my property except those mentioned by the source.
Héctor Gugliermo
@hosgug