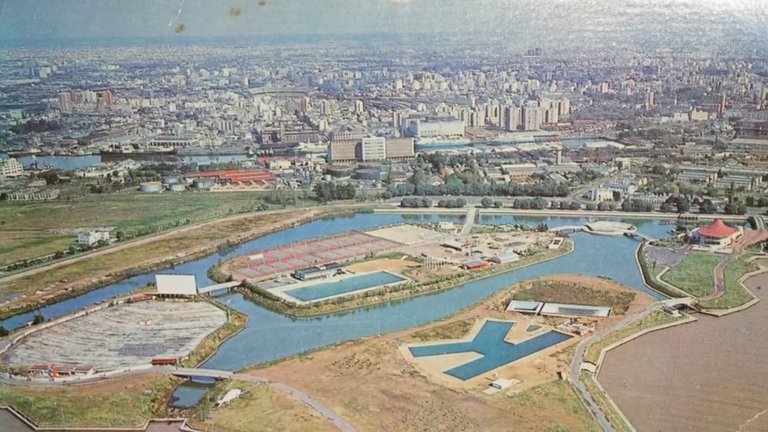 Horacio's father, my lifelong friend, was like his son, a fan of Boca Juniors, one of the two most important and emblematic soccer teams in Argentina.
Eliseo, that's what my friend's father was called, he was the head of a humble and hard-working family. They lived in a wooden and sheet-metal tenement house and their income was barely enough to eat, dress, and send the boys to school; Despite these limitations, he made a great effort and bought a share of the "Ciudad Deportiva", a megaproject devised by the then president of the aforementioned club, Mr. Alberto J. Armando.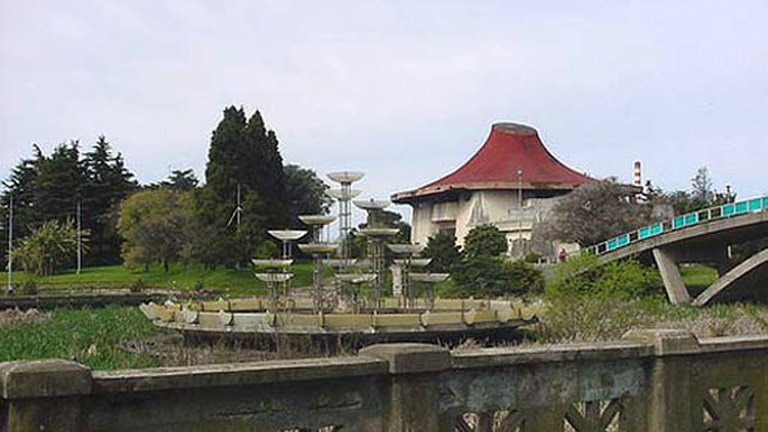 The plan addressed issues such as the construction of a huge stadium, capable of competing with the magnificent Maracana in Rio de Janeiro, there would also be a micro-stadium for the practice of other sports, tennis and basketball courts, swimming pools, confectioneries, cinema, parking for hundreds of vehicles and even a church. All this great work would be carried out on land reclaimed from the Río de la Plata, on the Costanera Sur avenue. Armando hoped that the large fans of the team would become members of the club and buy the bonds and shares to help carry out such work. The stadium, he promised, would be finished by May 25, 1975, it would also serve for the realization of the 1978 Soccer World Cup whose host would be precisely Argentina.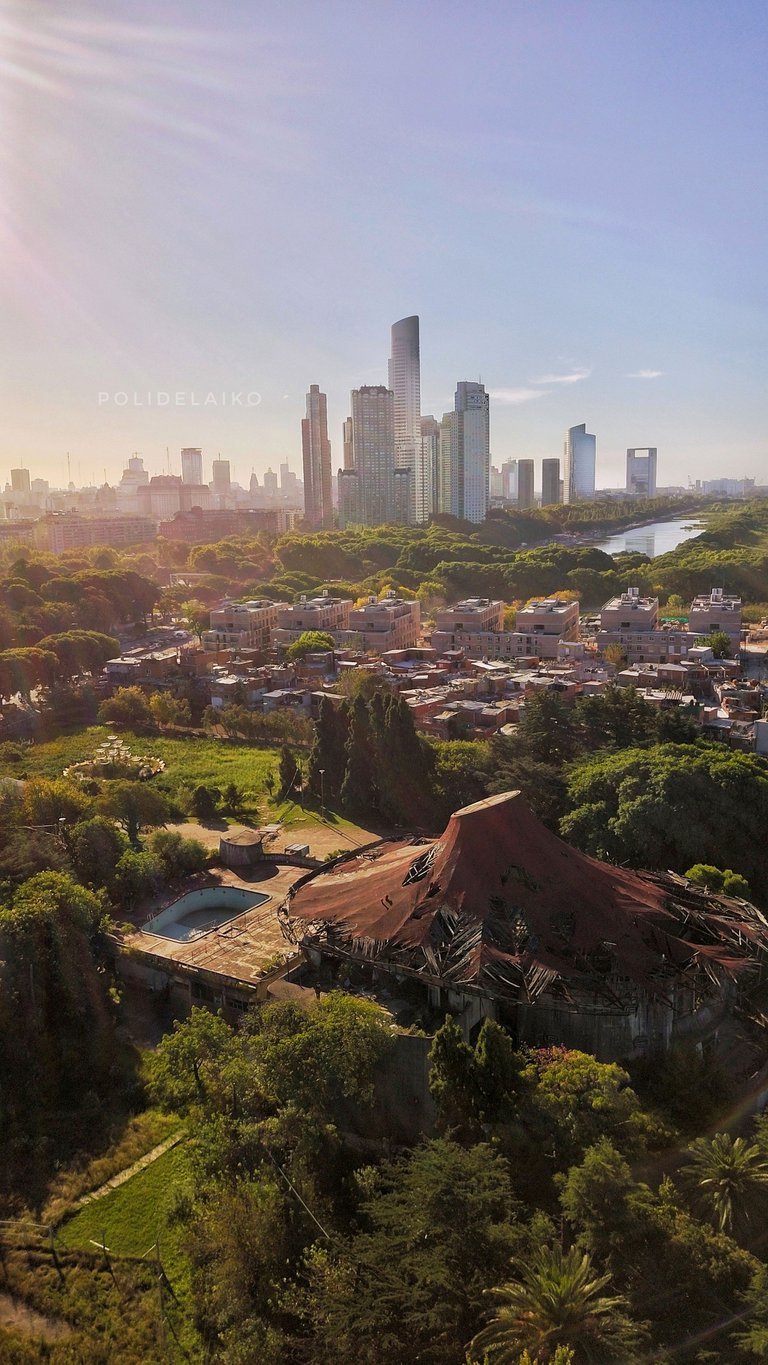 It was the end of the 1960s and the work began with great force.
A trio of schoolmates, Horacio, Alberto and I, when we were very young, we leaned towards the practice of sport fishing and we often went to do this activity within the grounds of the sports city, Don Eliseo worked in the port of Buenos Aires, in one of the barracks located in what is now Puerto Madero, and on Saturdays, he would take us and leave us at the entrance. In the evening my father would usually come to look for us, thus completing the security scheme that contained us, as I said we were just very young teenagers.
The routine was always the same, there were two bridges, one yellow and the other blue, of course, they are the colors that identify the club. As soon as we entered, we placed ourselves under the yellow to fish for mojarras in the channel, we gathered them to use as bait. Once we had enough, we went to the island called "The Chapel" because the church would be located in that place. The complex consisted of several islands linked by bridges and that was the one that overlooked the open river and therefore with the greatest possibilities for fishing.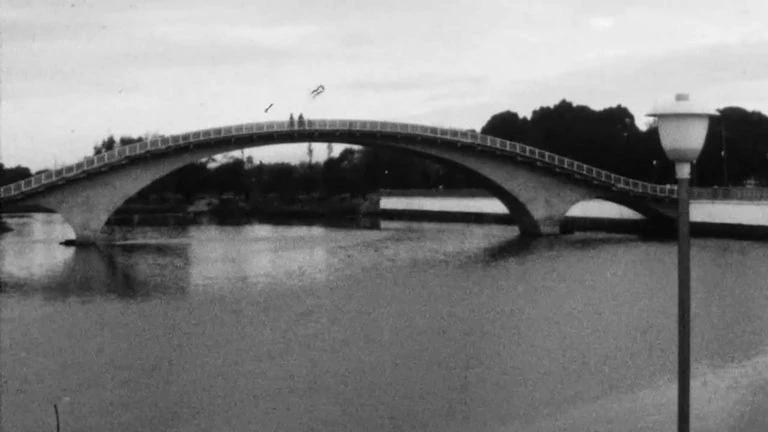 For several years we went to the place, I even remember that when I had to do the military service that at that time was compulsory, Horacio caught huge silverside, unusual in the place, and kept it in the freezer of his refrigerator, there were still no freezers at that time. He had it there hard as a club until I got my first exit permit and my friend ran proudly with his frozen fish to show me the great catch.
The great project of the president of Boca Juniors failed, it was never known exactly what or what the reasons were, some say economic, others political, scam or miscalculation, the truth is that over time everything was abandoned, until the place was taken over by humble people, they built precarious squares inside, called by some a "shantytown". Today there is an urban project that will give them better homes and a controlled environment, there are already many finished and delivered.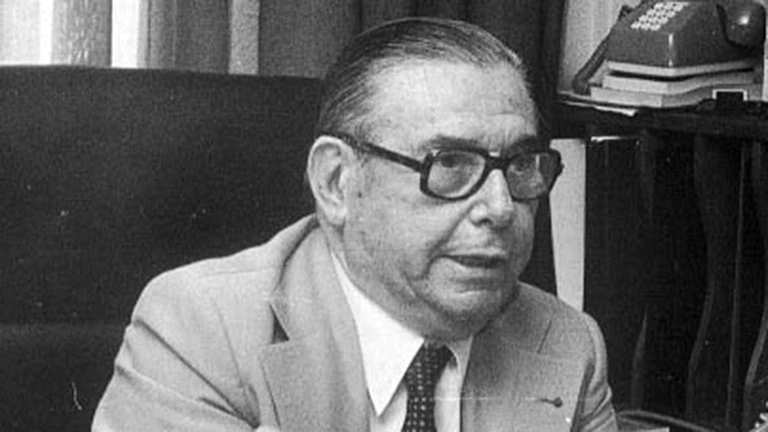 The old Boca Juniors stadium, which had to be replaced by the one in the sports city, continues to be used until now. Curiously, it bears the name of that president who was forgiven and rewarded by successive leaders and by many of the club's fans despite failing in his project.
We never went fishing there again, but the memories of our beginnings were etched in the mind and spirit. That and the beloved sports city, which, although it was never finished, served us for years to promote and consolidate the friendship that today, after so many years, remains solid and firm as when we were children crossing the yellow bridge every weekend.

El padre de Horacio, mi amigo de toda la vida, era al igual que su hijo, fanático de Boca Juniors, uno de los dos equipos de fútbol más importantes y emblemáticos de Argentina.
Eliseo, así se llamaba el padre de mi amigo, era la cabeza de una familia humilde y trabajadora, vivían en un conventillo de madera y chapa y sus ingresos apenas alcanzaban para comer, vestirse y mandar a los chicos a la escuela; pese a esas limitaciones hizo un gran esfuerzo y compró una acción de la Ciudad Deportiva, un mega proyecto ideado por el entonces presidente del citado club, Don Alberto J. Armando.
El plan abordaba temas como la construcción de un estadio enorme, capaz de competir con el magnífico Maracaná de Río de Janeiro, habría además un micro-estadio para la práctica de otros deportes, canchas de tenis y básquet, piletas de natación, confiterías, cine, estacionamiento para cientos de vehículos y hasta una iglesia. Toda esa gran obra se realizaría en terrenos ganados al Río de la Plata, sobre la avenida Costanera Sur. Armando esperaba que los cuantiosos hinchas del equipo se hicieran socios del club y además compraran los bonos y acciones para de esa manera ayudar a la concreción de tamaña obra. El estadio, prometía, iba a estar terminado para el 25 de mayo de 1975, serviría además para la realización de la Copa Mundial de Fútbol de 1978 cuyo anfitrión sería precisamente la Argentina.
Eran los finales de la década de 1960 y los trabajos comenzaron con gran empuje.
Un trio de compañeros de colegio, Horacio, Alberto y yo, de muy chicos nos inclinamos por la práctica de la pesca deportiva e íbamos con frecuencia a realizar esa actividad dentro del predio de la ciudad deportiva, Don Eliseo trabajaba en el puerto de Buenos Aires, en uno de los barracones ubicados en lo que hoy es Puerto Madero, y los sábados nos llevaba y nos dejaba en la entrada. Al atardecer generalmente nos iba a buscar mi padre completando de esa manera el esquema de seguridad que nos contenía, como dije éramos apenas unos muy jóvenes adolescentes.
La rutina era siempre la misma, había dos puentes uno amarillo y otro azul, por supuesto, son los colores que identifican al club. Apenas ingresábamos nos situábamos debajo del amarillo para pescar mojarras en el canal, las juntábamos para utilizar como carnada. Una vez obtenidas las suficientes, íbamos hasta la isla llamada "La capilla" porque en ese lugar se emplazaría la iglesia. El complejo estaba formado por varias islas unidas por puentes y esa era la que daba al río abierto y por lo tanto con mayores posibilidades de pescar.
Durante varios años concurrimos al lugar, inclusive recuerdo que cuando me tocó hacer el servicio militar que en esa época era obligatorio, Horacio pescó un enorme pejerrey, poco habitual en el lugar y lo guardó en el congelador de su heladera, aun no existían los freezers en esa época. Lo tuvo ahí duro como un garrote hasta que me dieron mi primer permiso de salida y mi amigo corrió orgulloso con su pescado congelado para mostrarme la gran captura.
El gran proyecto del presidente de Boca Juniors terminó en fracaso, nunca se supo exactamente cual o cuales fueron los motivos, algunos dicen económicos, otros políticos, estafa o error de cálculo, lo cierto es que con el tiempo todo quedo en abandono, hasta que el lugar fue tomado por gente humilde, construyeron allí dentro casillas precarias, llamadas por algunos una "villa miseria". Hoy en día hay un proyecto urbanístico que les dará mejores viviendas y un ambiente controlado, ya hay muchas terminadas y entregadas.
El antiguo estadio de Boca Juniors que debió ser reemplazado por el de la ciudad deportiva, continúa utilizándose hasta ahora. Curiosamente lleva por nombre el de aquel presidente que pese a fracasar en su proyecto, fue perdonado y premiado por los sucesivos dirigentes y por muchos de los fanáticos del club.
Nunca más volvimos a pescar allí, pero los recuerdos de nuestros comienzos quedaron grabados en la mente y el espíritu. Eso y la querida ciudad deportiva, que, si bien nunca se terminó, nos sirvió durante años para fomentar y consolidar la amistad que hoy, luego de tantos años, continúa sólida y firme como cuando de niños cruzábamos el puente amarillo cada fin de semana.
Las fotografías son de mi propiedad excepto las que menciono la fuente.
The photographs are my property except those mentioned by the source.
Héctor Gugliermo
@hosgug