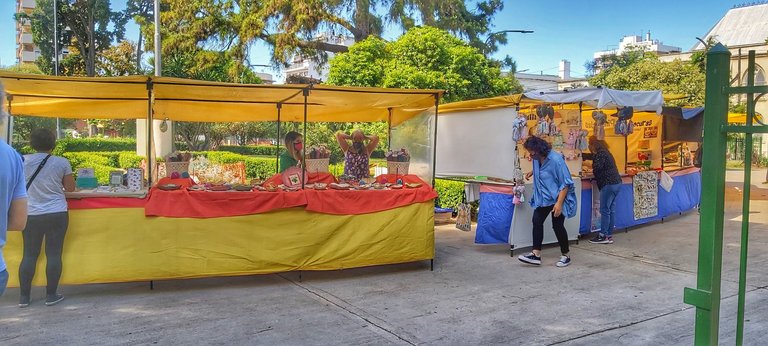 With the latest measures to relax the confinement and helped by the arrival of summer in this southern hemisphere, little by little the city returns to its rhythm and the activities seem a little more like how everything was until the end of 2019 when The world was beginning to talk about Covid-19.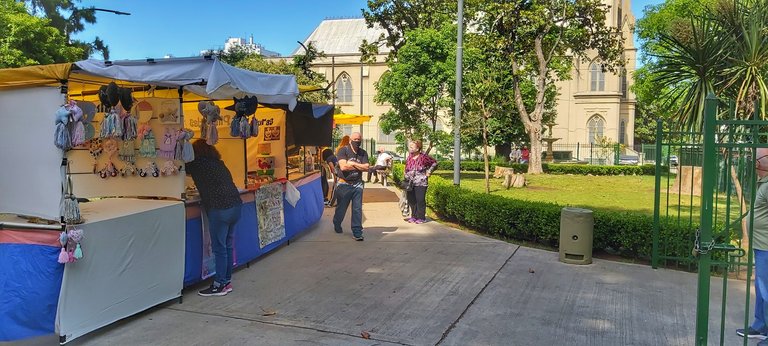 Today I was surprised by the landscape of the square near my house, I went like every Sunday to buy some bread, today happier because my children and their respective partners will come to have lunch with us, I will prepare the typical barbecue, one of our main and emblematic foods.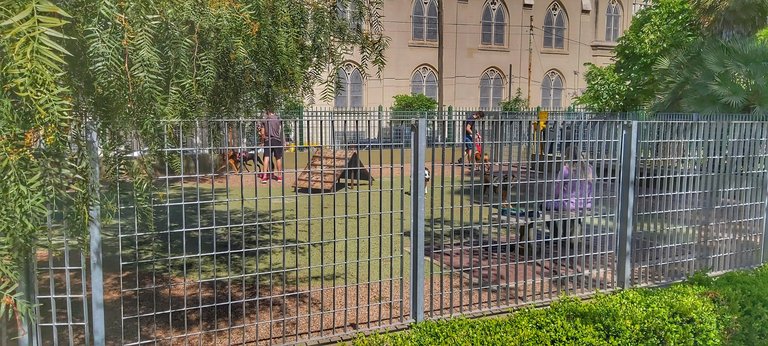 Returning to the square, the artisan fair that I had last seen about a year ago appeared before my eyes. It is a friendly and welcoming place that every Saturday and Sunday takes over a large semi-circular street within the property and they install their typical yellow stores there to offer the passerby a great variety of articles, generally made by their own hands but also always Some merchant sneaks in who resells industrially manufactured products, generally imported from China.
I stopped by and was happy to see that despite the early hour and many potential buyers were approaching in search of a product, in my case I took the opportunity to buy exquisite honey that I have already acquired on several other occasions.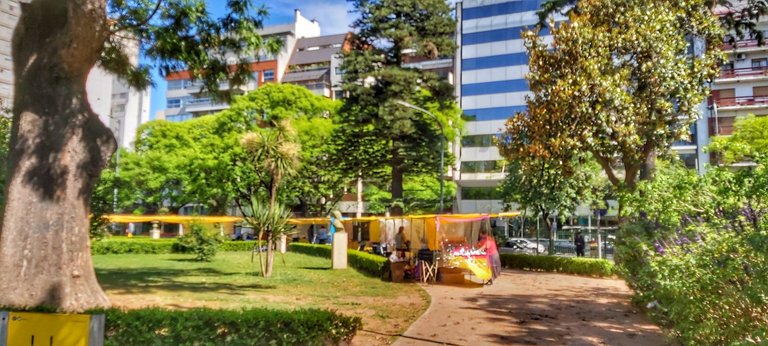 I saw some well-known artisans such as a lady who creates beautiful pots with flowers armed by her with an exquisite technique and that makes them very similar to natural ones, so much so that you have to approach and touch them to understand that they are not real. There was also Juan, a manufacturer of saumeries of various aromas. I was happy for them as they have suffered a lot during all these months where their income was drastically diminished by restrictions.
Little by little, everything is returning to the way it was, except for the chinstraps, social distance, and alcohol gel.
Let's hope that our authorities learn from what is happening elsewhere with the second wave and that measures are taken not to lose this again. Vaccine by.

Con las últimas medidas de relajación del confinamiento y ayudado por la llegada del verano en este hemisferio Sur, de a poco la ciudad vuelve a tomar ritmo y las actividades se parecen cada día un poco más a como era todo hasta fines del 2019 cuando en el mundo se comenzaba a hablar del Covid-19.
Hoy me sorprendió el paisaje de la plaza cercana a mi casa, iba como todos los domingos a comprar un poco de pan, hoy más contento porque vendrán mis hijos y sus respectivas parejas a almorzar con nosotros, prepararé el típico asado, una de nuestras principales y emblemáticas comidas.
Volviendo a la plaza apareció ante mis ojos la feria de artesanos que había visto por última vez hace aproximadamente un año. Es un lugar simpático y acogedor que todos los sábados y domingos se apropia de una gran calle semi circular dentro del predio e instalan allí sus típicas tiendas amarillas para ofrecer al transeúnte una gran variedad de artículos, en general hechos por sus propias manos aunque también siempre se cuela algún comerciante que revende productos elaborados industrialmente, en general importados de China.
Pasé y me alegró ver que pese a la temprana hora ya muchos potenciales compradores se estaban acercando en busca de algún producto, en mi caso aproveché para comprar una miel exquisita que ya he adquirido en varias otras oportunidades.
Vi algunos artesanos conocidos como una señora que crea hermosas macetas con flores armadas por ella con una exquisita técnica y que las hace muy semejantes a las naturales, tanto que hay que acercarse y tocarlas para comprender que no son reales. También estaba Juan, un fabricante de saumerios de diversos aromas. Me alegré por ellos ya que han sufrido mucho durante todos estos meses donde sus ingresos se vieron drásticamente disminuidos por las restricciones.
De a poco todo está volviendo a ser como era, salvo los barbijos, la distancia social y el alcohol en gel.
Esperemos que nuestras autoridades aprendan de lo que está pasando en otras partes con la segunda ola y que se tomen medidas para no volver a perder esto. Vacuna mediante.
Las fotografías son de mi propiedad excepto las que menciono la fuente.
The photographs are my property except those mentioned by the source.
Héctor Gugliermo
@hosgug