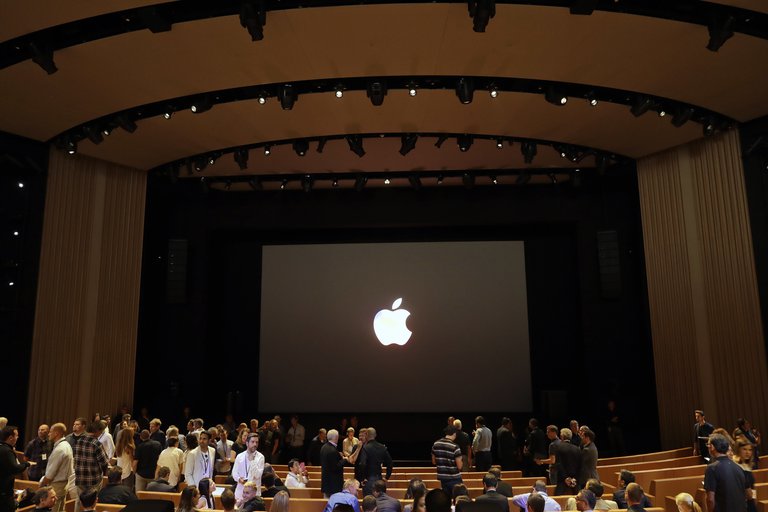 Apple, one of the largest technology companies in the world, seems set to enter the world of cryptocurrencies.
As we know, specialists and financial advisers have long been trying to convince the senior staff of the company founded by Steve Jobs to enter the new paradigm; According to calculations, transforming Apple Wallet into a platform under blockchain technology and perhaps creating its own currency, could mean up to 40,000 million dollars a year in profits, a figure that most large companies would gladly accept.
Other consultants on the other hand are more conservative, only suggesting that the apple giant convert at least 1% of its capital to bitcoin, following the line of other companies that have already channeled part of their assets in that direction.
But Apple has so far remained quiet, at least outwardly.
These days everything has changed, or at least there is a strong suspicion that it will change. A simple job search publication set off the alarms of those who are always looking for indicators to make better and more accurate investment forecasts. Apple's payments unit is looking for a specialist to fill the position of manager in business development, the candidate must gather knowledge and experience in various aspects of the alternative payments business: digital wallets, cryptocurrencies and BNPL.
It is still early to know what kind of business Apple is thinking about and what convinced it to enter the crypto world. Could it have been Tesla and his strong investment? Perhaps Steve Woznia, Apple co-founder who has had great success with his WOZX cryptocurrency, launched in late 2020 for Efforce, a new environmental 'blockchain' project?
The truth is that Apple has never been too receptive to cryptocurrencies and on this particular search it has not yet made public statements about its future plans.
However, some attentive observers of everything that happens in the environment have detected that several important players of the crypto ecosystem have been working for a long time to adapt to the Apple world, for example, it is mentioned that Coinbase has launched in a recent update the inclusion of Apple Pay graphics and in this month of May precisely that application has been the most recommended in the App Store in the entire North American territory.
We will be attentive to the next movements.

Apple, una de las empresas de tecnología más grandes del mundo parecería encaminada a ingresar al mundo de las criptomonedas.
Como sabemos, hace tiempo que especialistas y asesores financieros están intentando convencer a la plana mayor de la empresa fundada por Steve Jobs de ingresar al nuevo paradigma; según cálculos, transformar Apple Wallet en una plataforma bajo la tecnología blockchain y quizás crear su propia moneda, podría significar hasta 40.000 millones de dólares anuales de ganancias, cifra que la mayoría de las grandes empresas aceptarían con gusto.
Otros consultores en cambio son más conservadores, solo sugieren que el gigante de la manzana convierta al menos el 1% de su capital a bitcoin, siguiendo la línea de otras empresas que ya han canalizado parte de sus activos en esa dirección.
Pero Apple hasta ahora había permanecido quieto, al menos hacia afuera.
Por estos días todo cambió, o al menos hay una fuerte sospecha de que cambiará. Una simple publicación de búsqueda laboral encendió las alarmas de aquellos que siempre están buscando indicadores para elaborar mejores y más certeros pronósticos de inversión. La unidad de pagos de Apple está buscando un especialista para cubrir el puesto de gerente en desarrollo comercial, el candidato debe reunir conocimientos y experiencia en diversos aspectos del negocio de pagos alternativos: billeteras digitales, criptomonedas y BNPL.
Todavía es temprano para saber que tipo de negocio está pensando Apple y tampoco que fue lo que lo convenció para ingresar al mundo cripto. ¿Habrá sido Tesla y su fuerte inversión? ¿quizás Steve Woznia, cofundador de Apple quien ha tenido gran éxito con su criptomoneda WOZX, lanzada a fines del 2020 para Efforce, un nuevo proyecto de 'blockchain' ambiental?
Lo cierto es que Apple nunca se ha mostrado demasiado receptiva respecto a las criptomonedas y sobre esta búsqueda en particular aun no ha efectuado declaraciones púbicas sobre sus planes futuros.
Sin embargo, algunos atentos observadores de todo lo que ocurre en el ambiente han detectado que varios importantes jugadores del ecosistema cripto están trabajando desde hace tiempo para adaptarse al mundo Apple, por ejemplo, se menciona que Coinbase ha lanzado en una reciente actualización la inclusión de gráficos de Apple Pay y en este mes de mayo justamente esa aplicación ha sido la más recomendada en la App Store en todo el territorio norteamericano.
Estaremos atentos a los próximos movimientos.
Las fotografías son de mi propiedad excepto las que menciono la fuente.
The photographs are my property except those mentioned by the source.
Héctor Gugliermo
@hosgug
Posted Using LeoFinance Beta