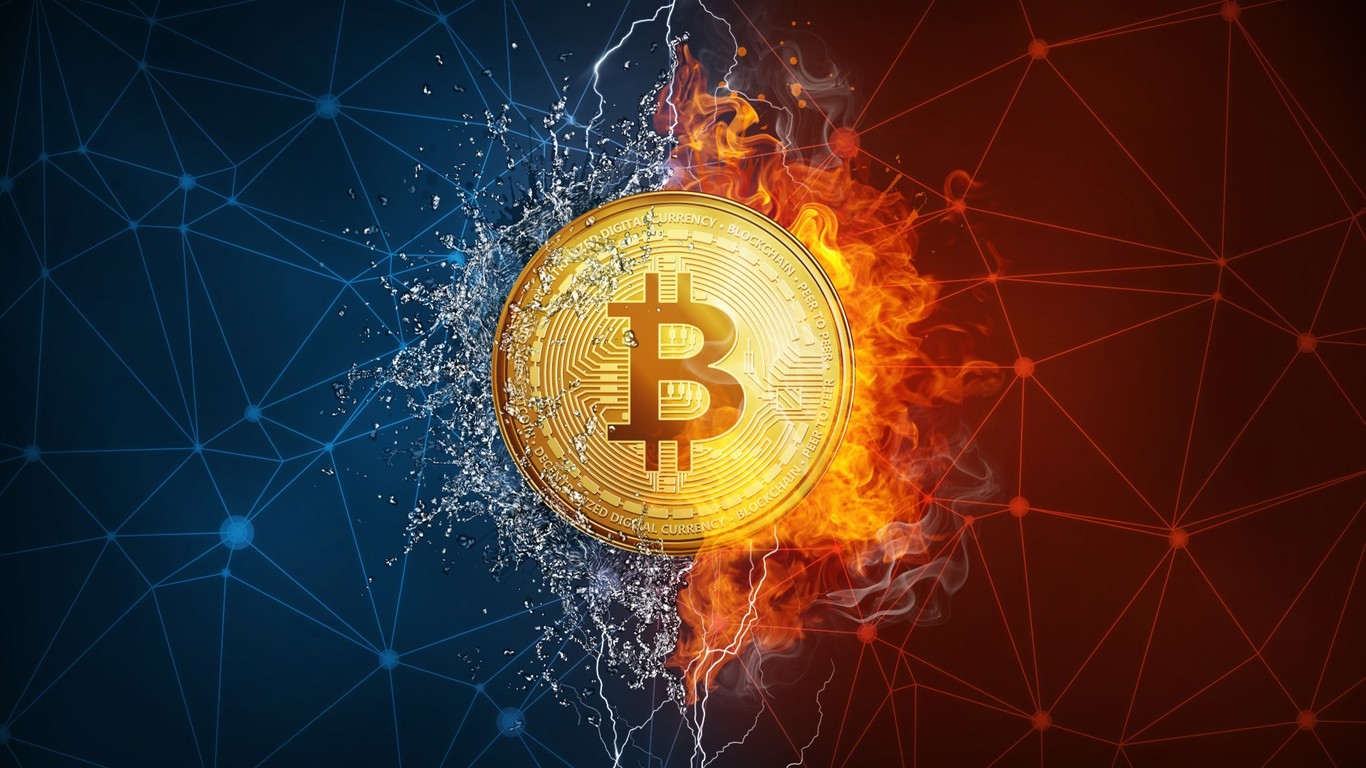 A few days ago I published a note about the first sale of a 0-kilometer vehicle in my country with bitcoin, you can see the note by clicking Here.
This news caused quite a stir and was even commented on in some large circulation newspapers in the Federal Capital. Cryptocurrencies are attracting a lot of attention due to restrictions on the purchase of foreign currencies and the high inflation of our currency that liquefies salaries and savings. If the possibility of maintaining the value of our holdings (mainly with stablecoins) and even earning with other crypto assets is added that goods and services can be purchased directly, the option is more than attractive.
In addition to selling new and used vehicles, the Volkswagen factory dealership also offers mechanical repair services, scheduled attention to the services included in the warranty, spare parts, and insurance, a wide variety of which the managers are studying accepting payments with them as well. cryptocurrencies. Additionally, this and all the dealerships in the national market sell vehicles through a very widespread prior saving system, they are also focusing on them not only to accept cryptocurrencies but through them to incentivize the commercialization that at the moment is quite depressed.
Regarding the first vehicle for which part was paid in bitcoin (a Nivus Confort), it has a market value of approximately 2.8 million pesos, which at the current value of the informal dollar is about 15,400 so with 1/3 of bitcoin ( also at the current value) is enough to cancel the total purchase.
A whole new scheme of commercial and financial operations is opening up in the country. Many are observing, with sympathy and curiosity, anticipating being introduced to this new and exciting paradigm that was something distant and incomprehensible until not long ago.

Hace pocos días publiqué una nota sobre la primera venta de un vehículo 0 kilómetro en mi país con bitcoin, pueden ver la nota haciendo clic Aquí.
Esta noticia causó bastante revuelo y hasta fue comentada en algunos diarios de gran tirada de la Capital Federal. Las criptomonedas están suscitando mucha atención debido a las restricciones a la compra de divisas extranjeras y a la alta inflación de nuestra moneda que licúa sueldos y ahorros. Si a la posibilidad de mantener el valor de nuestras tenencias (principalmente con las stablecoins) y hasta ganar con otros criptoactivos se le suma que se pueden adquirir bienes y servicios en forma directa, la opción es más que atractiva.
La concesionaria de la fábrica Volkswagen además de vender vehículos nuevos y usados también ofrece servicios de reparaciones mecánicas, atención programada de los servicios incluidos en la garantía, repuestos y seguros, una amplia variedad sobre la que los directivos están estudiando aceptar también en ellos pagos con criptomonedas. Adicionalmente esta y todas las concesionarias del mercado nacional venden vehículos mediante un sistema de ahorro previo muy difundido, también en ellos se están enfocando para no solamente aceptar criptomonedas, sino que a través de ellas incentivar la comercialización que en estos momentos está bastante deprimida.
Respecto al primer vehículo por el cual se pagó parte en bitcoin (un Nivus Confort), tiene un valor de mercado de aproximadamente 2.8 millones de pesos que al valor actual del dólar informal es de unos 15.400 por lo que con 1/3 de bitcoin (también al valor actual) alcanza para cancelar el total de la compra.
Todo un nuevo esquema de operaciones comerciales y financieras se abre en el país y muchos están observando atentamente, con simpatía y curiosidad, previendo introducirse a este nuevo y apasionante paradigma que hasta no hace mucho tiempo era algo lejano e incomprensible.

Las fotografías son de mi propiedad excepto las que menciono la fuente.
The photographs are my property except those mentioned by the source.
Héctor Gugliermo
@hosgug
Posted Using LeoFinance Beta