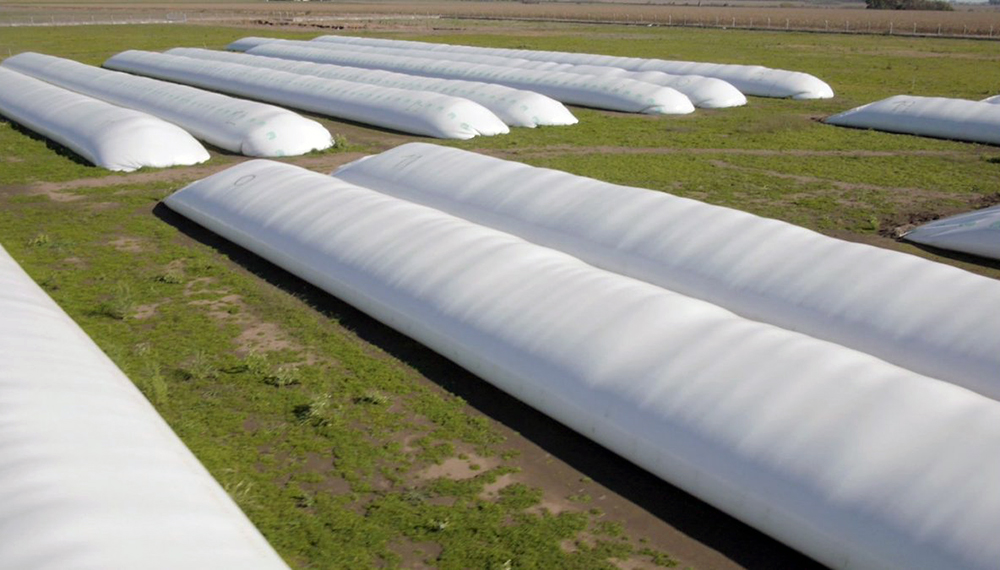 My country is very particular, incredibly complex and contradictory, sometimes self-destructive. Those who see it from the outside cannot understand how a country that 100 years ago was among the most advanced in the world is now in such a difficult situation from every point of view: socially, economically and even in health with the pandemic outside of control.
A clear example of what ideology can do is to attack agribusiness, Argentina's main source of foreign exchange earnings. The party currently in power has something difficult to define against the countryside, they match it with wealth, with the oligarchy, with the supposedly uneven distribution between rich and poor. Then they attack him whenever they can, through laws and regulations that take away a large part of his export earnings, and his followers also sometimes use violence.
Only in 2020, there were attacks against silobags on at least 170 occasions. A silobags is nothing more than a plastic cylinder with special characteristics that are filled with freshly harvested grains and left in the same field, waiting to be transported for commercialization.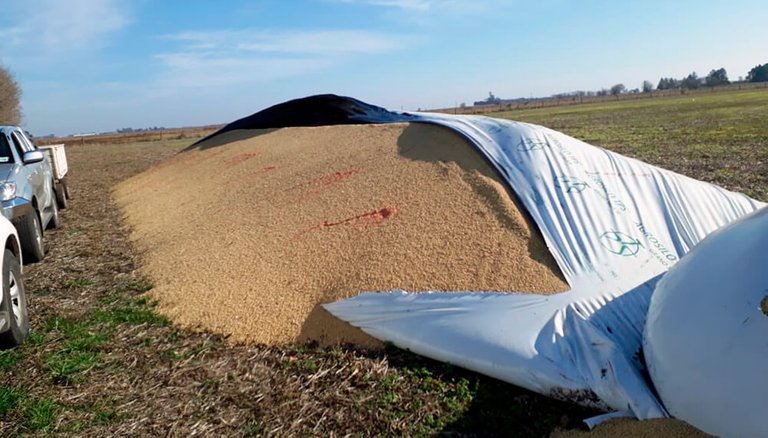 This ingenious container arrived in the field more than 10 years ago as a storage solution for grain producers that house different crops: wheat, corn, soybeans, and other grasses and oilseeds. The Rosario Stock Exchange, the main reference in the grain markets, estimates that more than 45% of all grain harvest is stored under this modality; at present that represents about 75 million tons of grain equivalent to about 12 trillion dollars taking into account current international prices.
The rural area of ​​Argentina is very extensive and it is difficult to control vandalism, but an insurance company allied with another highly technical surveillance and transport of flows, are offering an ingenious and effective solution; These are lances with sensors and geo-positioning and software that combines artificial intelligence and the internet of things. This combination makes it possible to detect variations in the volume contained in the silobags and immediately notify the authorities or private security companies.
All the information provided by the sensors in addition to what is mentioned in the security aspect includes quality standards measurement factors such as temperature, carbon dioxide level, internal and external humidity, everything is recorded and stored in a specially designed blockchain. for these purposes.
One more example of the usefulness of technology that our friend Satoshi Nakamoto has taught us.

Mi país es muy particular, increíblemente complejo y contradictorio, en ocasiones autodestructivo. El que lo ve desde afuera no puede entender como un país que hace 100 años estaba entre los más avanzados del mundo ahora se encuentre en una situación tan difícil desde todo punto de vista: social, económica y hasta en la salud con la pandemia fuera de control.
Un claro ejemplo de lo que la ideología puede hacer es el del ataque a la agroindustria, la principal fuente de ingreso de divisas de la Argentina. El partido actualmente en el poder tiene algo difícil de definir en contra del campo, lo emparejan con la riqueza, con la oligarquía, con el reparto supuestamente desparejo entre ricos y pobres. Entonces lo atacan cada vez que pueden, mediante leyes y reglamentaciones que le quitan gran parte de sus ingresos por exportación y también en ocasiones sus seguidores utilizan la violencia.
Solo en el año 2020 hubo ataques contra silobolsas en al menos 170 ocasiones. Una silobolsa no es otra cosa que un cilindro plástico de características especiales que se llena con granos recién cosechados y se los deja en el mismo campo, a la espera de su transporte para la comercialización.
Este ingenioso contenedor llegó al campo hace más de 10 años como una solución de almacenamiento para los productores de granos que resguardan en ellos diferentes cosechas: trigo, maíz, soja y otras gramíneas y oleaginosas. La Bolsa de Comercio de Rosario, principal referente en los mercados de granos, estima que más del 45 % de toda la cosecha de granos se almacena bajo esa modalidad; en la actualidad eso representa unos 75 millones de toneladas de granos equivalente a unos 12 billones de dólares teniendo en cuenta los precios internacionales actuales.
La zona rural de la Argentina es muy extensa y se hace difícil controlar el vandalismo, pero una compañía de seguros aliada con otra de vigilancia y transporte de caudales altamente tecnificada, están ofreciendo una solución ingeniosa y efectiva; se trata de lanzas con sensores y geoposicionamiento y un software que combina inteligencia artificial e internet de las cosas, esa combinación posibilita detectar variaciones en el volumen contenido en las silobolsas y dar aviso inmediato a las autoridades o empresas de seguridad privadas.
Toda la información que suministran lo sensores además de lo mencionado en el aspecto seguridad, incluye factores de medición de estándares de calidad como ser: temperatura, nivel de dióxido de carbono, humedad interna y exterior, todo se registra y almacena en una blockchain especialmente diseñada para estos menesteres.
Una muestra más de la utilidad de la tecnología que nos ha enseñado el amigo Satoshi Nakamoto.
Las fotografías son de mi propiedad excepto las que menciono la fuente.
The photographs are my property except those mentioned by the source.
Héctor Gugliermo
@hosgug
Posted Using LeoFinance Beta