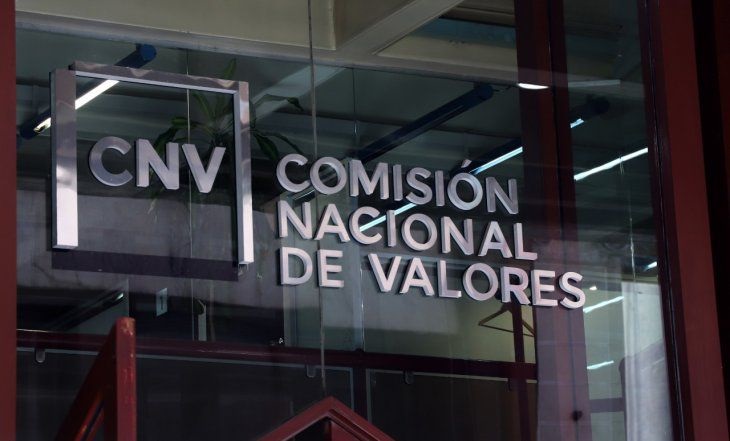 In my country, there has been a trap for foreign currencies for two years, which means that the purchase of currencies, mainly the dollar, is restricted to 200 units per month for ordinary citizens, although there are so many exceptions and requirements that in reality, they are very few that can be made of the coveted bills.
This drawback will most likely surprise many readers in other countries who have no impediments and do not think of buying the green bill, simply because they have their own reliable currency with little or no inflation that does not erode their savings.
Unfortunately here in Argentina, we have several passions and one of the main ones is the love for stable currencies such as the dollar or the euro, it is almost a national sport since, by the simple fact of maintaining a stable value, it preserves us from the so dreaded inflation that has plagued these sides for several years and for now without having a horizon of change.
It seems that these days they have also implemented a trap for bitcoin, the National Securities Commission (CNV) has developed a new regulatory framework for stockbrokers to be unable to trade cryptocurrencies and not continue to develop the practice known as "dollar roll" that they were massively practiced by bots. Simply, all kinds of investments have been cut off from the stock market and if we add to this the new BCRA regulations that prohibit sending dollars to third-party accounts, the ambush aims to take care of the scarce reserve dollars that the Central Bank has, especially at this time when elections are just around the corner.
Some brokers have been offering outsourced cryptocurrency operations for some time, mainly through DAI, USDT, and USDC stablecoins, to be able to make money transfers abroad, this has now been nipped in the bud.
In this way, without directly regulating cryptocurrencies, they do so through indirect measures, there is still the possibility of operating through some local exchanges, we will see until when.

En mi país existe un cepo a las divisas extranjeras desde hace dos años, eso significa que la compra de divisas, principalmente el dólar, están restringidos a 200 unidades mensuales para los ciudadanos comunes, aunque hay tantas excepciones y requisitos que en la realidad son muy pocos los que pueden hacerse de los codiciados billetes.
Este inconveniente muy probablemente sorprenda a muchos lectores de otros países que no solamente no tienen impedimentos, sino que tampoco se les ocurre comprar el verde billete, simplemente porque tienen una moneda propia confiable y con escasa o nula inflación que no erosiona sus ahorros.
Lamentablemente aquí en la Argentina tenemos varias pasiones y una de las principales es el amor por las monedas estables como el dólar o el euro, es casi un deporte nacional ya que, por el simple hecho de mantener un valor estable, nos preserva de la tan temida inflación que azota por estos lados desde hace varios años y por ahora sin tener un horizonte de cambio.
Parece que por estos días también han implementado un cepo al bitcoin, la Comisión Nacional de Valores (CNV) ha desarrollado un nuevo marco normativo para los agentes bursátiles no puedan negociar con criptomonedas y tampoco continuar desarrollando la práctica conocida como "rulo del dólar" que se practicaban mediante bots en forma masiva. Sencillamente se les ha cortado todo tipo de inversiones por fuera de la bolsa de valores y si a ello sumamos la nueva normativa del BCRA que prohíbe enviar dólares a cuentas de terceros, la emboscada apunta a cuidar los escasos dólares de reserva que tiene el Banco Central, principalmente en esta época en que las elecciones están a la vuelta de la esquina.
Algunos agentes de bolsa estaban ofreciendo desde hace algún tiempo operaciones tercerizada de criptomonedas, principalmente mediante las stablecoins DAI, USDT y USDC, con el objetivo de poder hacer giros al exterior, esto ahora ha sido cortado de raíz.
De esta manera sin regular directamente las criptomonedas, lo hacen mediante medidas indirectas, todavía queda la posibilidad de operar mediante algunos intercambios locales, veremos hasta cuándo.

Las fotografías son de mi propiedad excepto las que menciono la fuente.
The photographs are my property except those mentioned by the source.
Héctor Gugliermo
@hosgug
Posted Using LeoFinance Beta