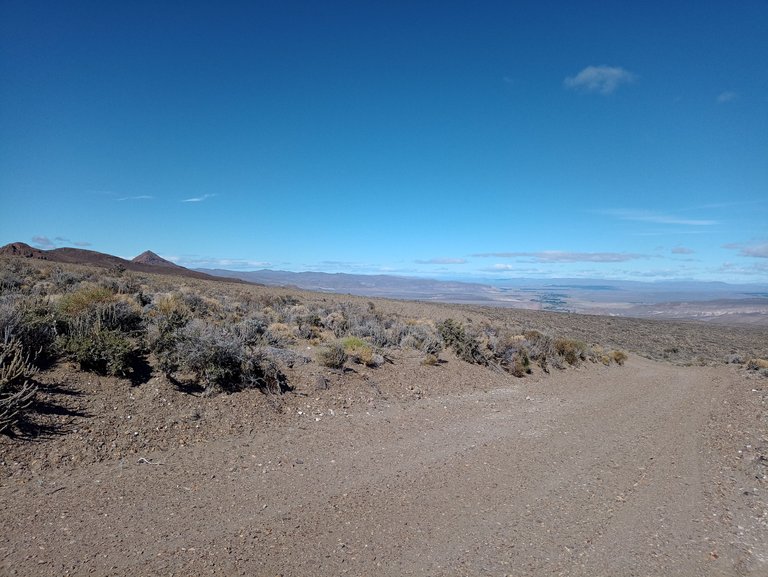 From the road framed by green pines, willows, and cypresses, it is not easy to imagine the abrupt change in the landscape just a few kilometers away, when you stop traveling parallel to the Andes Mountains and take the perpendicular route that leaves to the east, a direction that immerses us in the Patagonian steppe or as the locals like to call it: the plateau.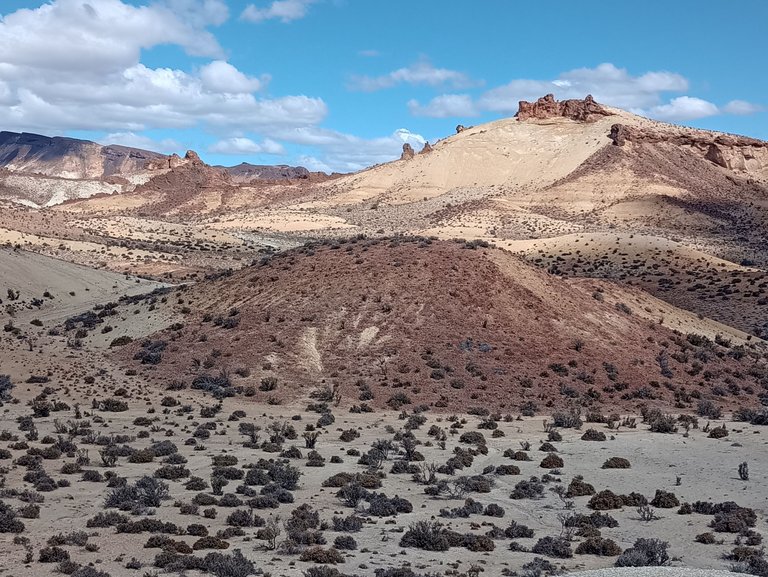 Civilization almost completely disappears, just a few small towns immersed in dryness and dust that the extreme climate and scarce rainfall accentuate to the point of exhaustion, then not much more. Only dirt and stone roads that fork insistently and that are only traveled by the few workers of the few ranches and farms.
In some areas, there are fences that suppose the existence of sheep or cattle but the signs of their presence are meager, pastures and vegetation are scarce to the point of making us doubt that the animals really have enough food to live normally.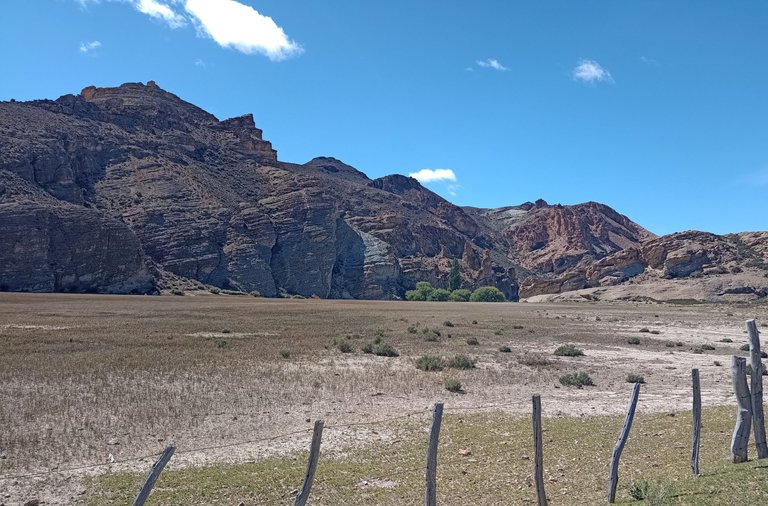 But, although it may not seem like it and they are not easy to find, there are some houses, here and there you can see a windmill tower and a small group of crowded trees indicate that there is abundant water, they are ideal places where they are built. for stallholders and pawns.
We continue on our way and the drought and the lack of water appear in all their brutal dimension, the landscape could suppose that we are in a desert of sand, the small surrounding hills give us the illusion of undulating and golden dunes as if it were the Sahara.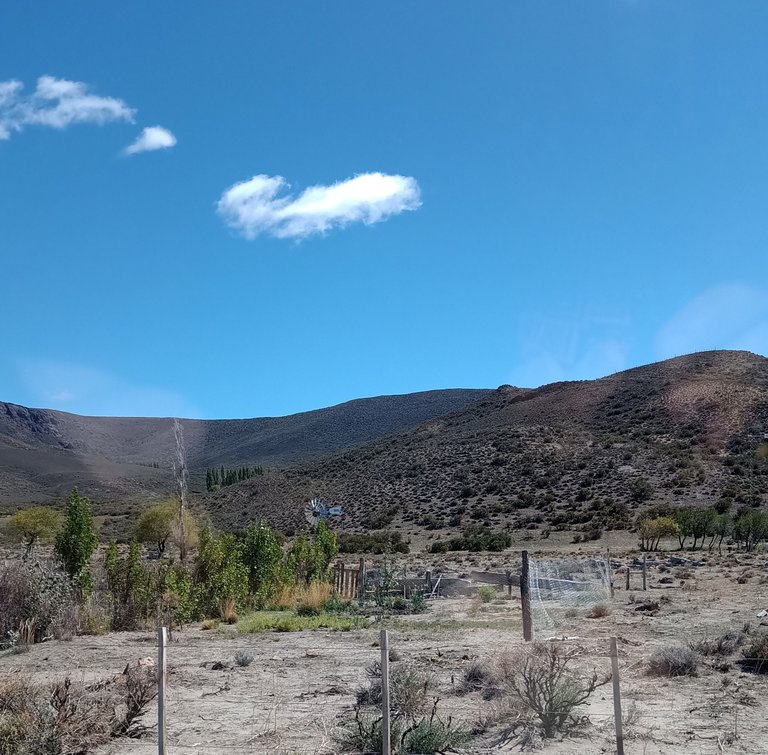 The sand disappears and intrusive rocks appear that make up huge dark walls and suddenly the landscape changes again, almost seamlessly. We are near the end of the route, we begin to see familiar rock formations, vulture eaters call them, although there are no vultures in this region, surely immigrants or European visitors, accustomed to seeing these birds of prey in the old continent have confused them with some of the native and without thinking too much, they baptized these formations with the wrong name.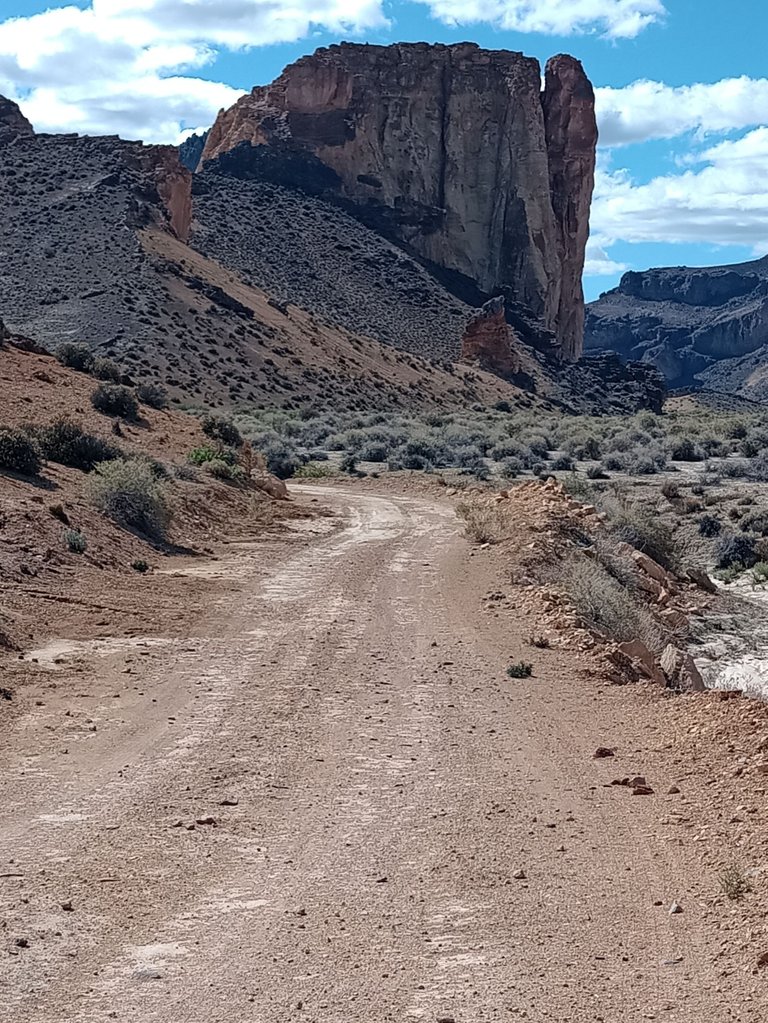 In the distance, you can see the final goal of our excursion, a huge solitary stone over 200 meters high that seems planted in the middle of a plain only crossed by a river with transparent and calm waters. The large rock looks somewhat out of place there as if it had been capriciously placed just to attract attention.
The afternoon comes to an end and it is time to return, this time by a more direct path to the place of accommodation, there is no longer an adventure but only the tranquility and satisfaction of having seen incredible landscapes where the contrasts are so great that they are disturbing. but they are also extremely beautiful.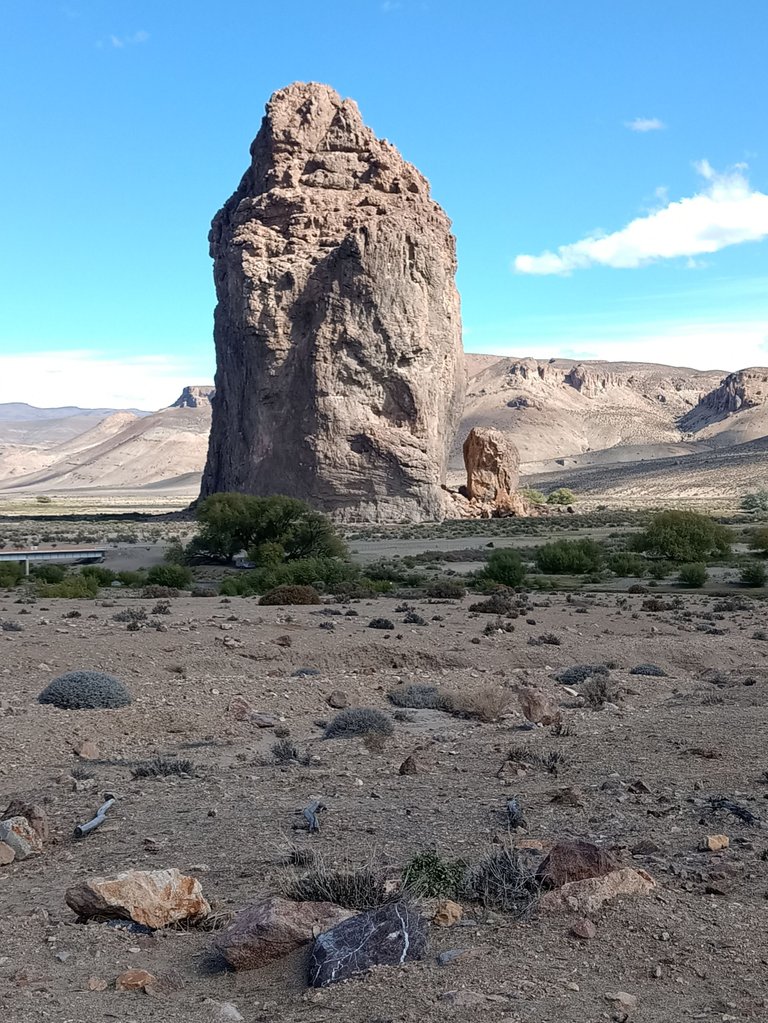 The fatigue after many hours of travel is felt in the body, however, the aftertaste of a great adventure remains and the desire to return soon draws us a complicit smile.

Desde el camino enmarcado por verdes pinos, sauces y cipreses, no es sencillo imaginar el brusco cambio del paisaje tan solo a unos pocos kilómetros, cuando se deja de transitar en forma paralela a la Cordillera de los Andes y se toma la perpendicular ruta que sale hacia el este, dirección que nos sumerge en la estepa patagónica o como le gusta llamarla a los lugareños: la meseta.
La civilización desaparece casi por completo, apenas algún pueblo pequeño inmerso en la sequedad y en el polvo que el clima extremo y las escasas precipitaciones acentúan hasta el hartazgo, luego no mucho más. Solo caminos de tierra y piedra que se bifurcan con insistencia y que solo transitan los escasos trabajadores de las escasas estancias y chacras.
En algunas zonas hay alambrados que suponen la existencia de ganado ovino o vacuno pero las señales de su presencia son exiguas, los pastos y la vegetación son escasos al punto de hacernos dudar que realmente los animales tengan comida suficiente para vivir normalmente.
Pero, aunque no lo parezca y no sean fácil de encontrar algunas casas hay, por aquí y por allá se ve alguna torre de molino de viento y un pequeño grupo de árboles apiñados indican que allí existe agua en abundancia, son lugares ideales donde se construyen para los puesteros y peones.
Seguimos camino y la sequía y la falta de agua aparecen en toda su brutal dimensión, el paisaje podría suponer que estamos en un desierto de arena, los pequeños cerros circundantes nos dan la ilusión de dunas ondulantes y doradas, como si del Sahara se tratara.
Desaparece la arena y aparecen rocas intrusivas que conforman enormes paredones oscuros y de pronto el paisaje cambia de nuevo, casi sin solución de continuidad. Estamos cerca del final del recorrido, comenzamos a ver formaciones rocosas conocidas, buitreras les llaman, aunque por esta región no hay buitres, seguramente inmigrantes o visitantes europeos, acostumbrados a ver esas aves de rapiña en el viejo continente las han confundido con algunas de las autóctonas y sin pensarlo demasiado, bautizaron esas formaciones con el errado nombre.
A lo lejos se adivina el objetivo final de nuestra excursión, una enorme piedra solitaria de más de 200 metros de altura que parece plantada en medio de una planicie solo cruzada por un río de aguas transparentes y calmas. La gran roca parece algo fuera de lugar allí, como si caprichosamente la hubieran colocado solo para llamar la atención.
La tarde llega a su fin y es hora del regreso, esta vez por un camino más directo hasta el lugar de alojamiento, ya no hay aventura sino solo la tranquilidad y la satisfacción de haber visto paisajes increíbles donde los contrastes son tan grandes que inquietan, pero también son bellos en extremo.
El cansancio luego de muchas horas de viaje se siente en el cuerpo sin embargo queda el resabio de una gran aventura y las ganas de regresar pronto nos dibuja una sonrisa cómplice.
Las fotografías son de mi propiedad excepto las que menciono la fuente.
The photographs are my property except those mentioned by the source.
Héctor Gugliermo
@hosgug