¿Te detienes a ver la magnituda de tus problemas y llegas a desesperarte o perder las esperanzas?

FUNTE
Te cuento que esto NO significa que eres un "Gran pecador de poca fe", lo que pasa es que somos seres humanos fluctuantes y cambiantes.
¿Y si nos llenamos de fe y de gozo de parte del Señor?
Luego les dijo: Id, comed grosuras, y bebed vino dulce, y enviad porciones a los que no tienen nada preparado; porque día santo es a nuestro Señor; no os entristezcáis, porque el gozo de Jehová es vuestra fuerza.
Nehemias 8:10
Nos deleitamos en el Señor, disfrutamos de su presencia y el se goza con nosotros, Quitamos la vista de nuestro problemas, nos enfocamos en la victoria de la cruz ganada para nosotros, "El gozo puesto delante de él", Nos fortalecemos en el gozo de nuestro Señor.
Nuestros problemas son reales, pero de todo Dios nos librará, El Espíritu Santo de Dios nos guiará en victoria.
Dios te siga bendiciendo y te fortalezca!
---
---
Do you stop to see the magnitude of your problems and come to despair or lose hope?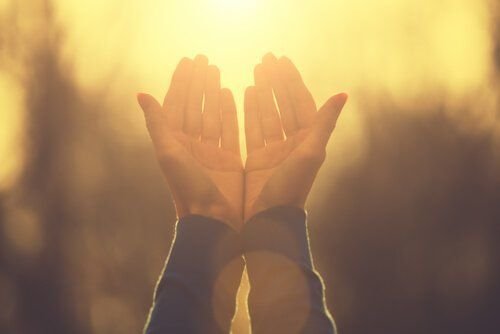 Font
I tell you that this does NOT mean that you are a "Great sinner of little faith", what happens is that we are fluctuating and changing human beings.
What if we are filled with faith and joy from the Lord?
Then he said unto them, Go your way, eat the fat, and drink the sweet, and send portions unto them for whom nothing is prepared: for this day is holy unto our Lord: neither be ye sorry; for the joy of the Lord is your strength.
Nehemiah 8:10
We delight in the Lord, we enjoy his presence and he rejoices with us, We take our eyes off our problems, we focus on the victory of the cross won for us, "The joy set before him", We we strengthen in the joy of our Lord.
Our problems are real, but God will deliver us from everything, the Holy Spirit of God will guide us in victory.
God continue to bless you and strengthen you!
---
Muchas Gracias por compartir esta lectura, deseo que el Espíritu Santo de Dios traiga revelación de su palabra a nuestras vidas.