We have been talking about God's promises for his children, how faithful GOD is!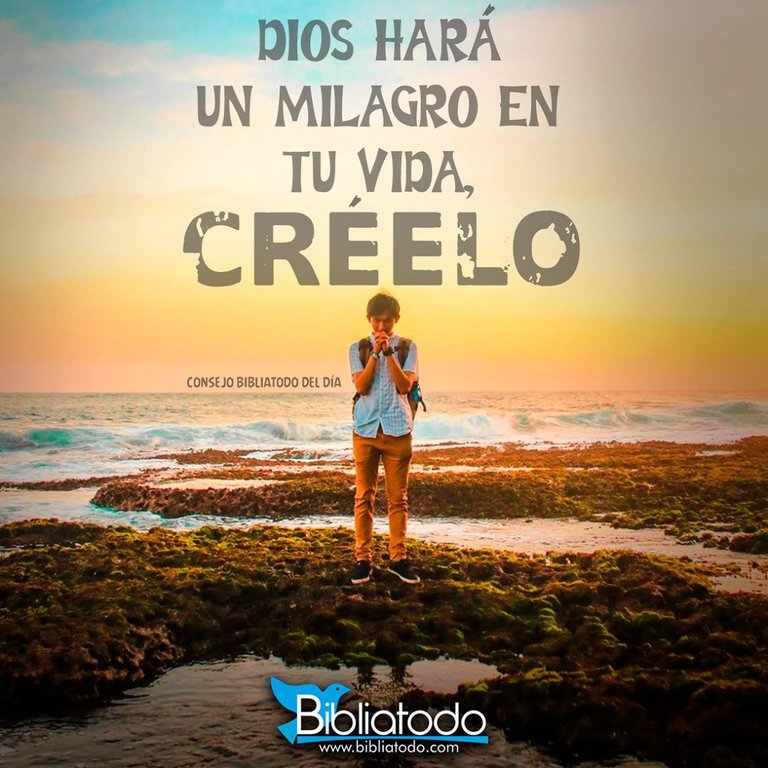 Link
It has promises for each of the situations in our lives, little by little (not in all cases), a common enemy of faith becomes present, "Doubt", there when we humanly want to understand what God it does for no apparent reason, with a firm purpose to encourage us, lift us up, motivate us, and give us hope.
That's when we have to yell at ourselves.
* Don't stop believing! *
How can we maintain that trust and NOT stop believing?
There is a truth that we can rely on to not stop believing.
God is not a man, that He should lie; neither the son of man, that He should repent. Hath He said, and shall He not do it? Or hath He spoken, and shall He not make it good?
Number 23:19
If God said, so shall it be, he will do it.
* Don't stop believing! *
---
Español
---
Venimos hablando de las promesas de Dios para sus hijos, que fiel es DIOS!.
Link
Tiene promesas para cada una de las situaciones de nuestras vidas, poco a poco (No en todos los casos), se hace presente un enemigo común de la fe, "La duda", allí cuando humanamente queremos entender aquello que Dios hace sin razón aparente, con propósito firme de alentarnos, levantarnos, motivarnos, y darnos esperanza.
Allí es cuando tenemos que gritarnos a nosotros mismos.
No dejes de creer!
¿Como podemos mantener esa confianza y NO dejar de creer?
Existe una verdad en la cual nos podemos apoyar para no dejar de cree.
Dios no es hombre, para que mienta,Ni hijo de hombre para que se arrepienta.El dijo, ¿y no hará? Habló, ¿y no lo ejecutará?
Numero 23:19
Si Dios dijo, así será, él lo hará.
No dejes de creer!
---
Muchas Gracias por compartir esta lectura, deseo que el Espíritu Santo de Dios traiga revelación de su palabra a nuestras vidas.