A veces la nostalgia nos trae hermosos recuerdos, como el de recorrer y conocer una bodega muy prestigios en la provincia de MENDOZA, REPUBLICA ARGENTINA, en lo personal digo prestigiosa porque es una de las pioneras además sus vinos son muy buenos, da gusto catarlos y los hay para todas las castas sociales, o sea muchos gustos y muchos precios, les digo que el predio donde se encuentra plantada esta gran bodega es muy grande, no solamente por esto que dicha provincia o sea la de MENDOZA, dicen que la del mejor vino, si no es porque es el único aeropuerto del mundo donde en el mismo tiene una plantación de vid, uvas para la elaboración de vino.
Este carro es una especia de caldera, para la fermentación y elaboración de vino.
Este es uno de los primeros camioncitos el cual transportaba los barriles o toneles de vino, o sea uno de los primero que se construyeron.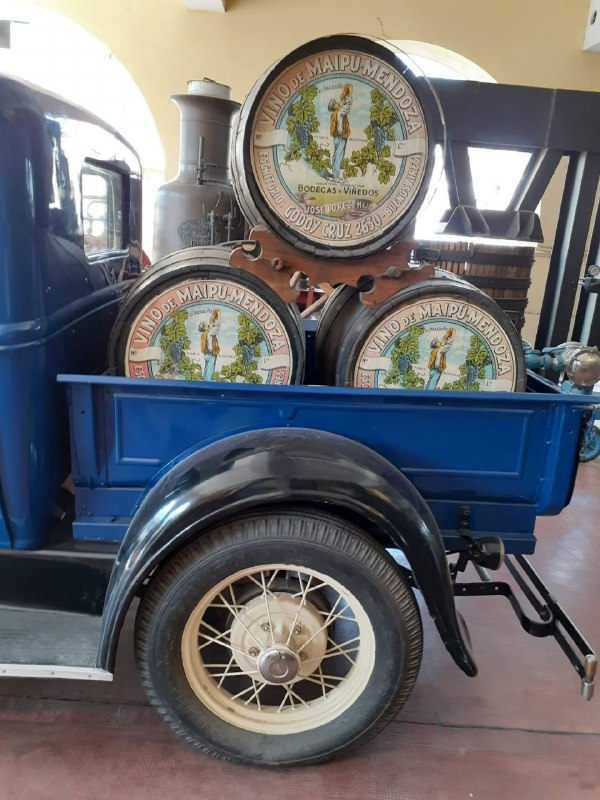 Con el logo de la bodega arriba del parabrisas en la parte delantera y con el color de dicho camión una excelente imagen de lo que fue la bodega en sus tiempos.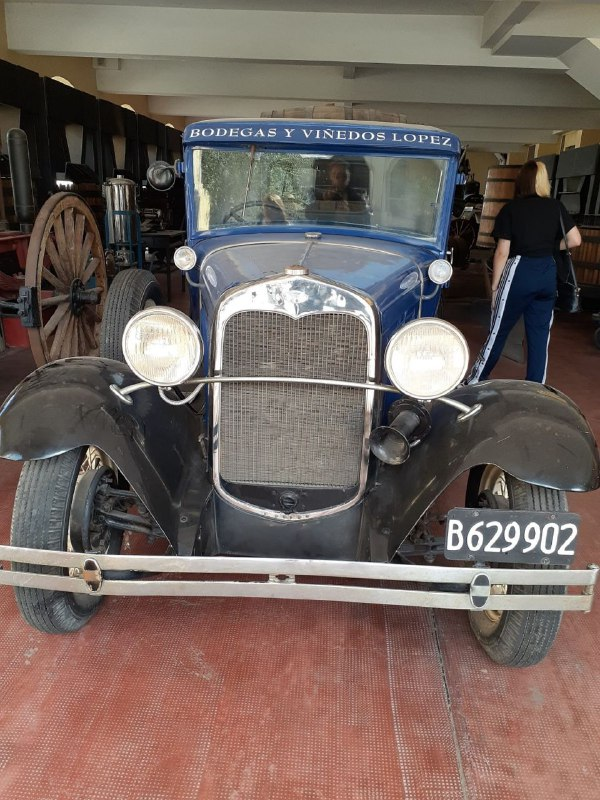 Este es un carro de los comienzos de la elaboración de vino en dicha bodega, imagino que trasladarlo Hera todo una epopeya, por el peso del hierro mas el barril.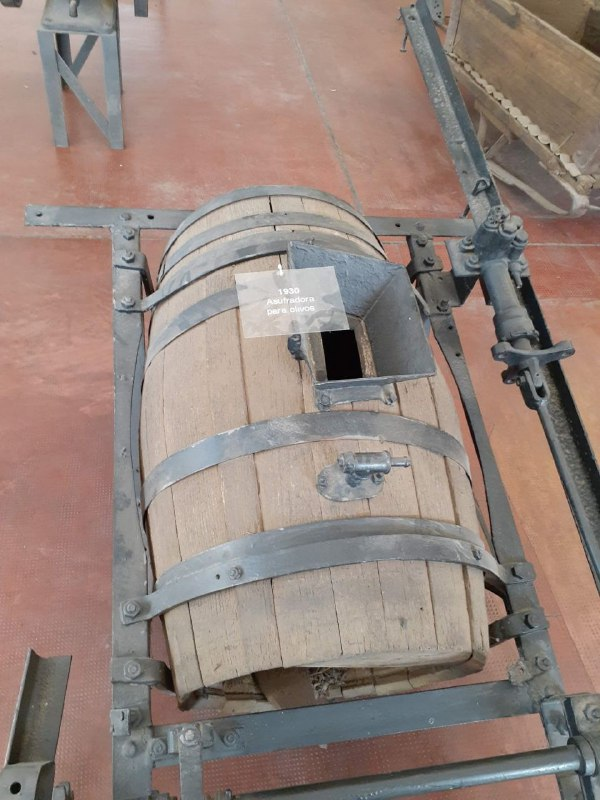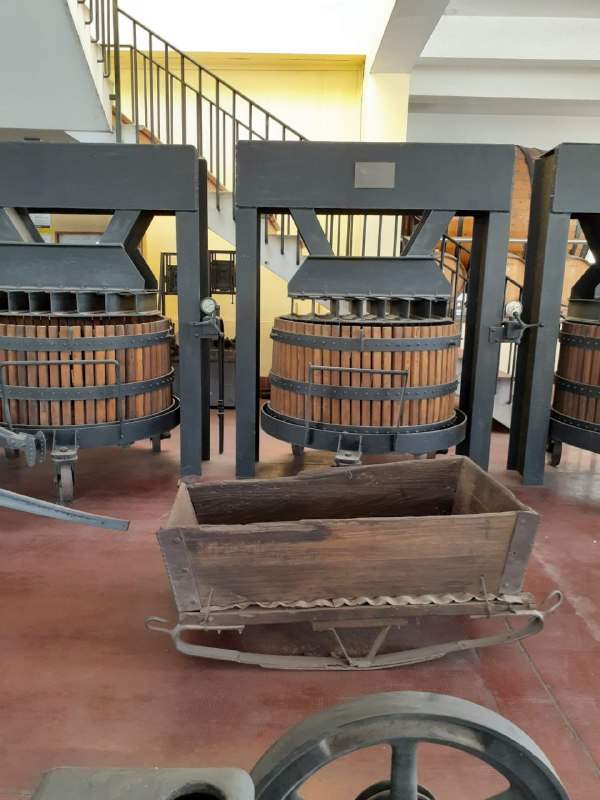 Estos dos que se observa en forma de barriles, son nada mas y nada menos, donde se volcaba las uvas, luego desde arriba en forma de prensa las iban aplastando para quitarle todo el jugo de las mismas.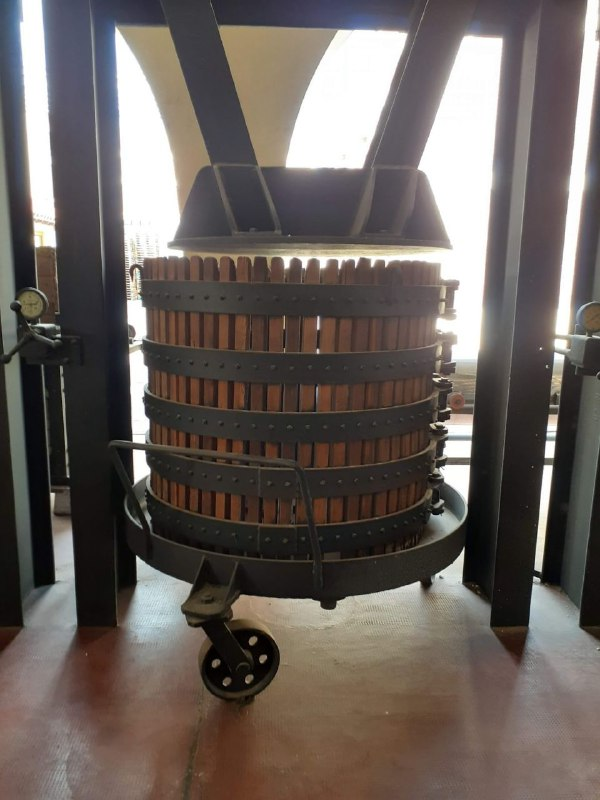 Luego los jugos eran colocado en estos toneles, los cuales segun con la madera que estaba hechos Hera el sabor del vino, o sea roble, etc.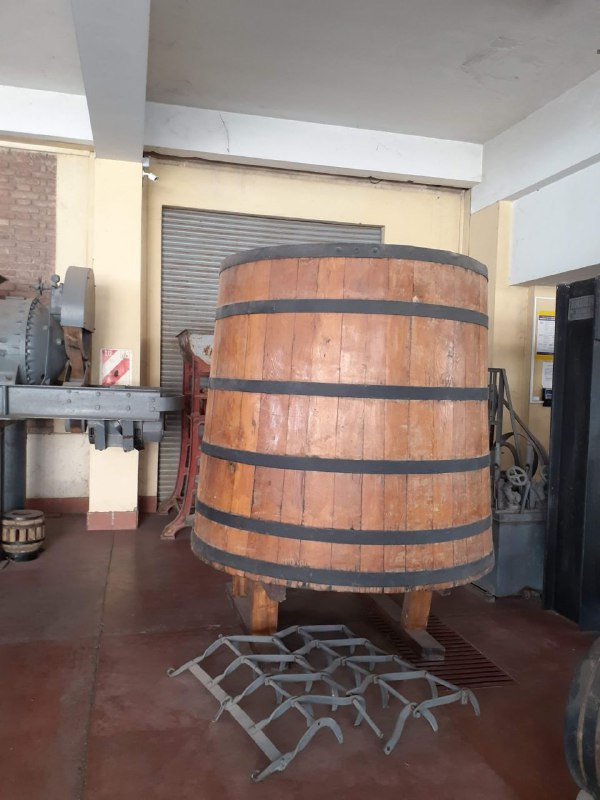 Acá vemos un carro de paseo de esa época en los comienzos del 1900, a comparación del día de hoy seria como BMW X 6 jajaaj.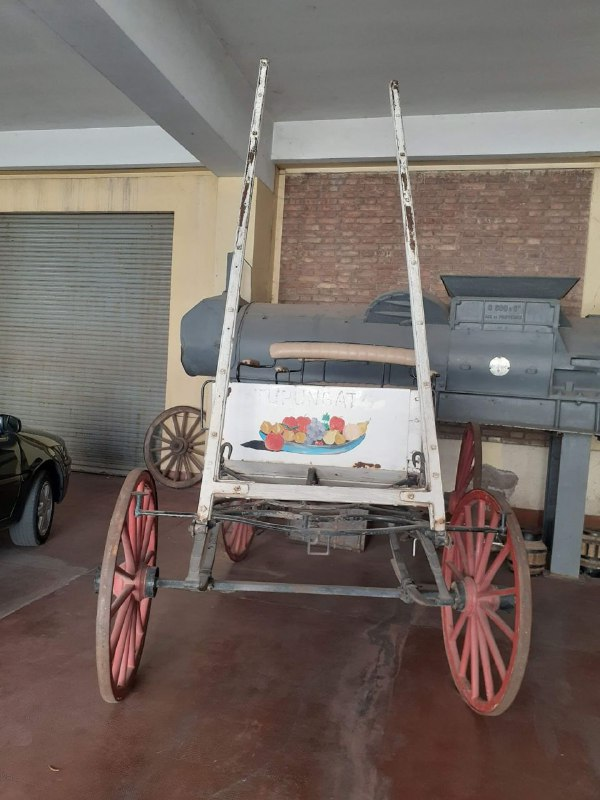 Lo que vemos acá son especia de rastrillos para limpiar la tierra para la plantación, de las uvas como se ve todo esta elaborado con hierro forjado de la época.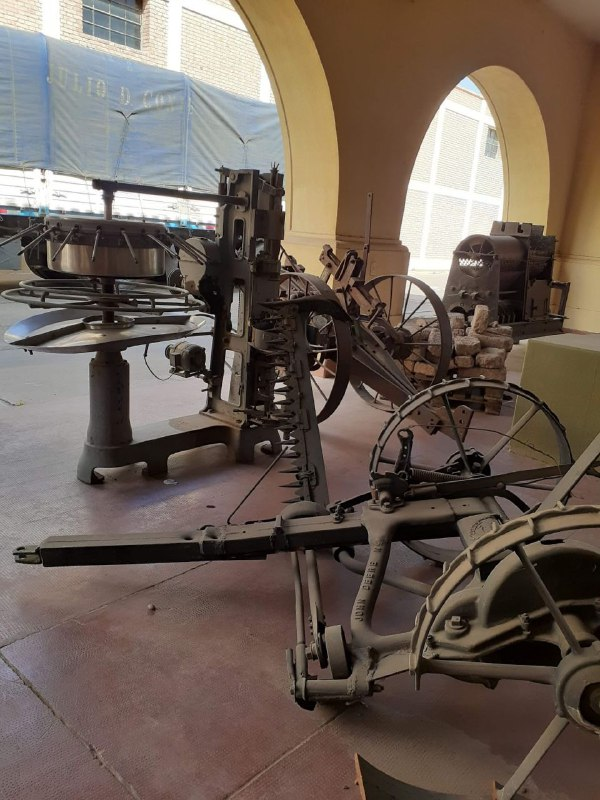 La verdad que en esta época hablamos de vehículos veloces pero nada que ver con estos sulkis, que según el caballo que los tiraban Hera la velocidad de los mismos.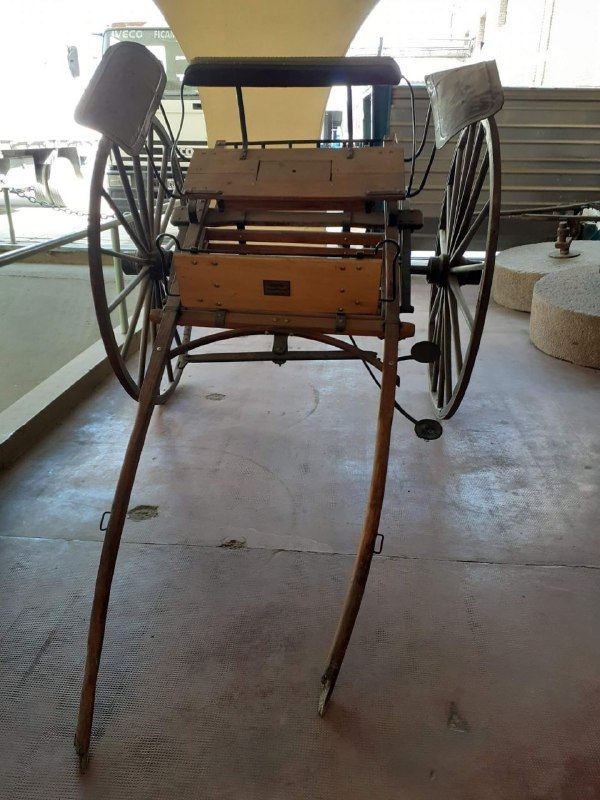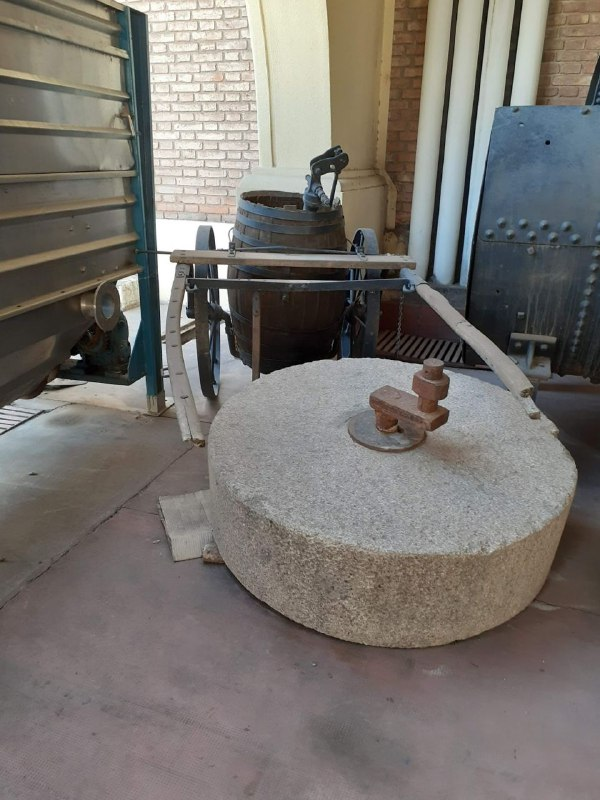 Esta es una caldera donde se calentaba el jugo para la elaboración de vino, y las piedras en forma de ruedas hera para aplastarlas a las uvas.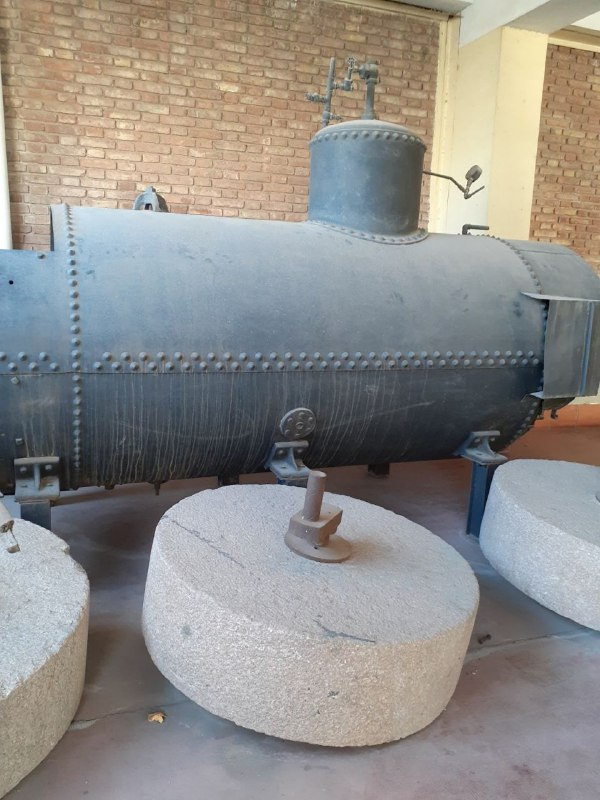 Esta parte de una maquina la cual al girar en su interior en forma de tirabuzón hacia que el liquido se desplazara mas rapido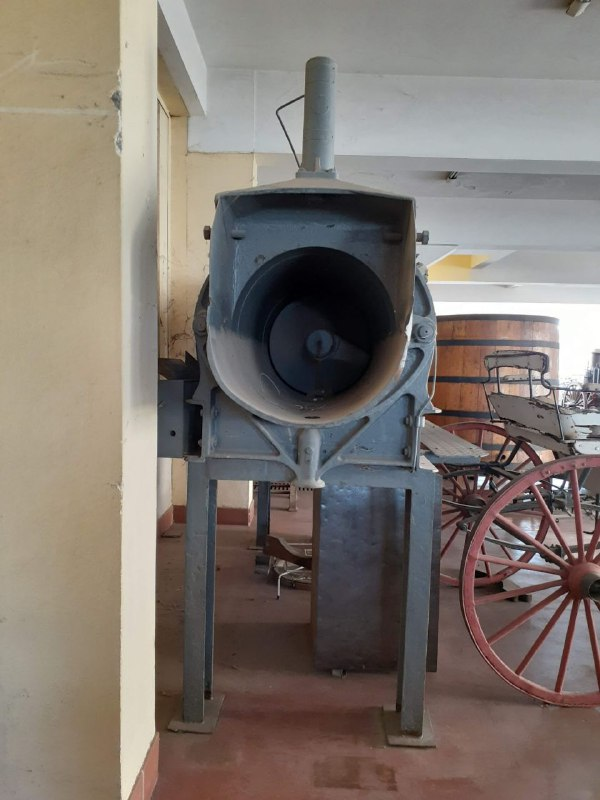 Y esta es como otra caldera pero con varios cilindros donde segun el sabor luego de la degustación del vino se lo ponía en estas formas de cilindros,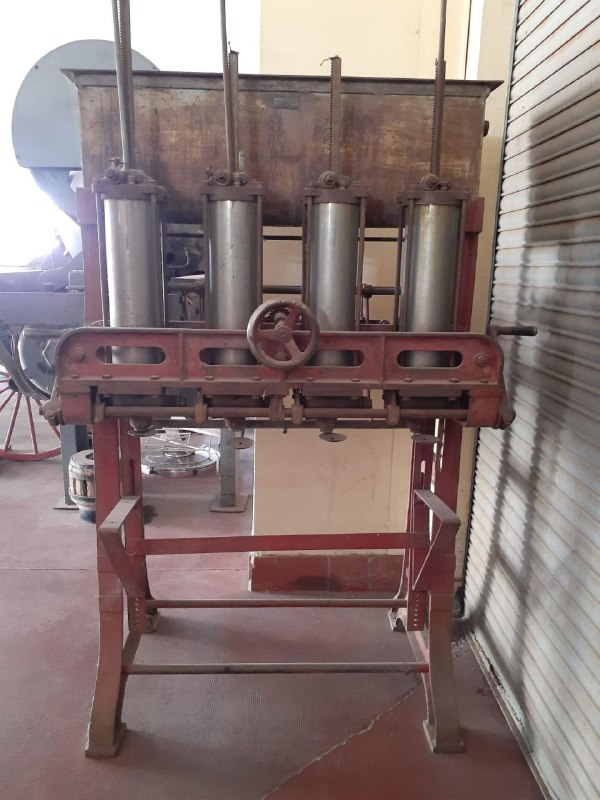 Como han visto cada maquina su función, y casi son del siglo pasado, imagínense ahora una bodega, todo computarizada, solamente muy pocos son los obreros que trabajan, solo oprimen un botón y listo, bueno sabemos que la tecnología en el futuro.
MUCHAS GRACIAS POR SEGUIRME Y LEERME, QUE PASEN UN EXCELENTE DIA.
TRANSLATED INTO ENGLISH.
Sometimes nostalgia brings us beautiful memories, such as touring and knowing a very prestigious winery in the province of MENDOZA, ARGENTINA, personally I say prestigious because it is one of the pioneers also their wines are very good, it is a pleasure to taste them and there are for all social castes, I tell you that the property where this great winery is planted is very large, not only because this province or MENDOZA, they say that the best wine, if not because it is the only airport in the world where it has a plantation of vines, grapes for winemaking.
This car is a kind of boiler, for fermentation and wine making.
This is one of the first little trucks which transported the barrels or casks of wine, one of the first to be built.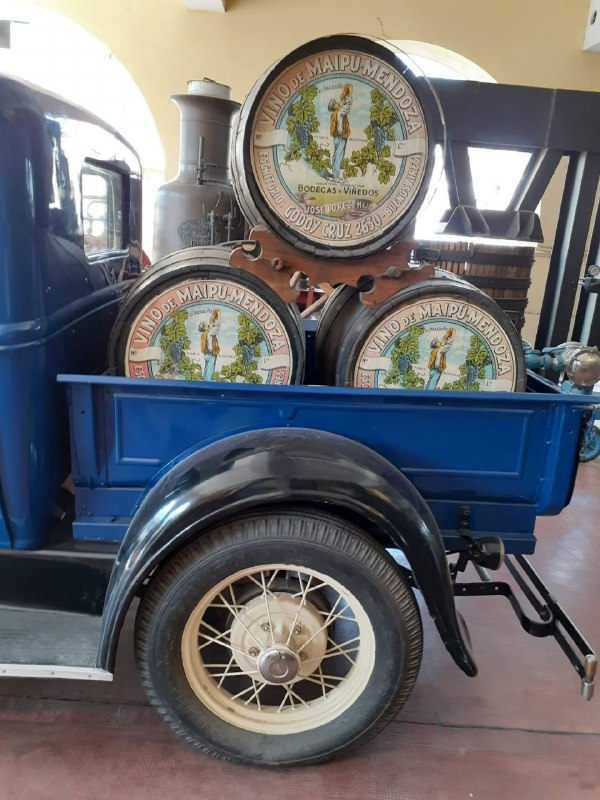 With the logo of the winery on top of the windshield at the front and with the color of the truck, an excellent image of what the winery was in its time.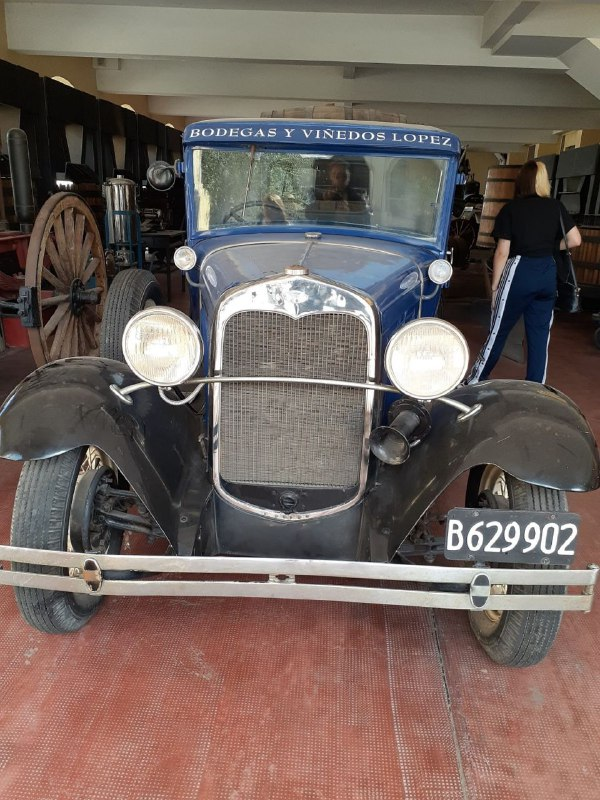 This is a cart from the beginnings of winemaking in this winery, I imagine that moving it was quite an epic, because of the weight of the iron plus the barrel.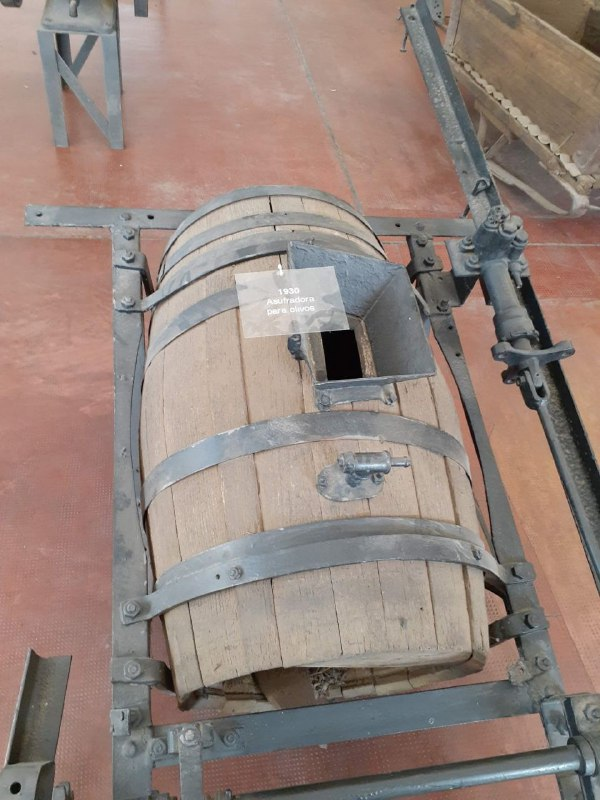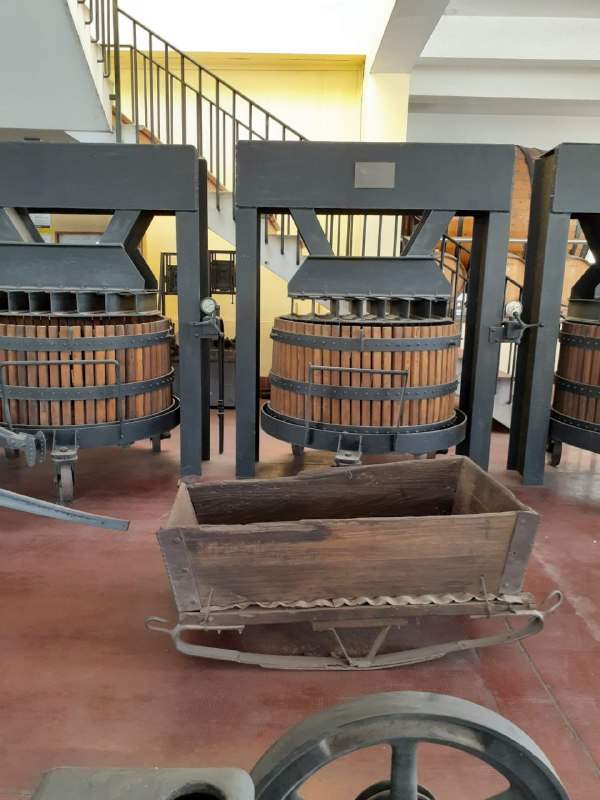 These two that are observed in the form of barrels, are nothing more and nothing less, where the grapes were dumped, then from above in the form of a press they were crushing them to remove all the juice from them.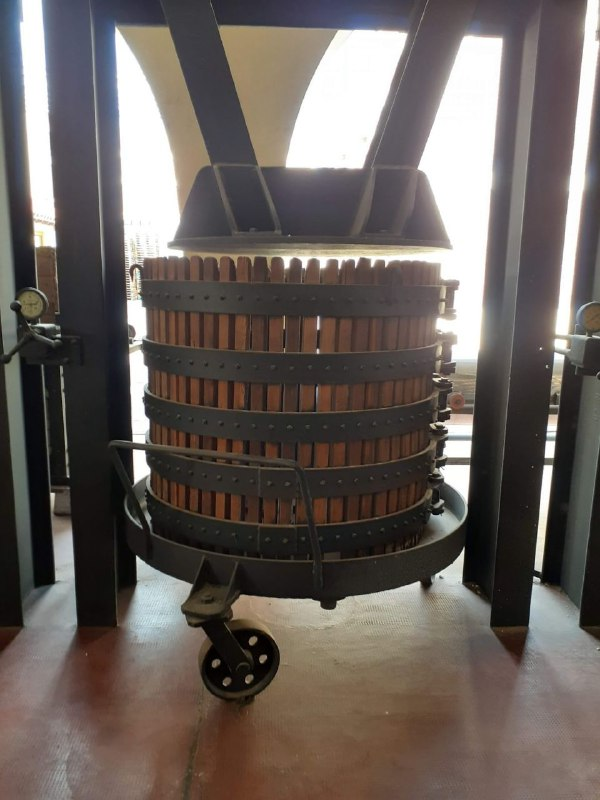 Then the juices were placed in these barrels, which according to the wood that was made was the flavor of the wine, either oak, etc..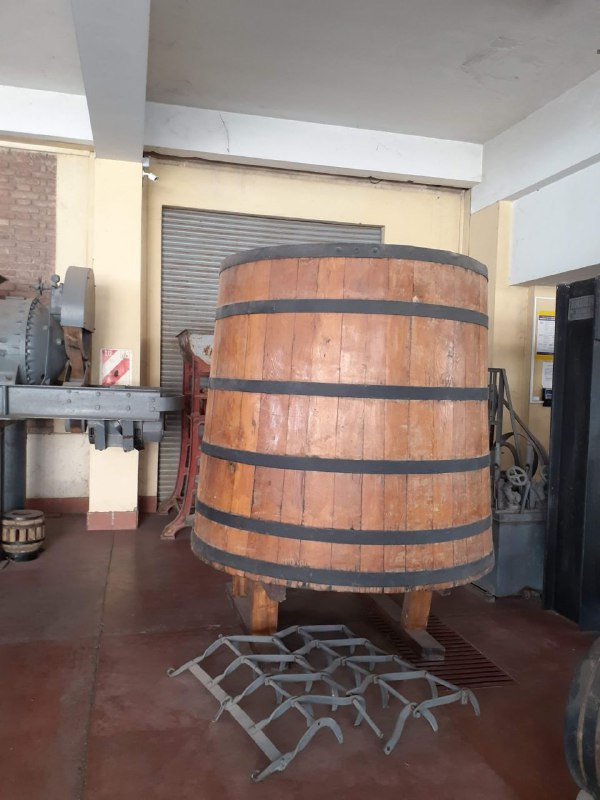 Here we see a touring car of that time in the early 1900's, compared to today it would be like BMW X 6 hahaha.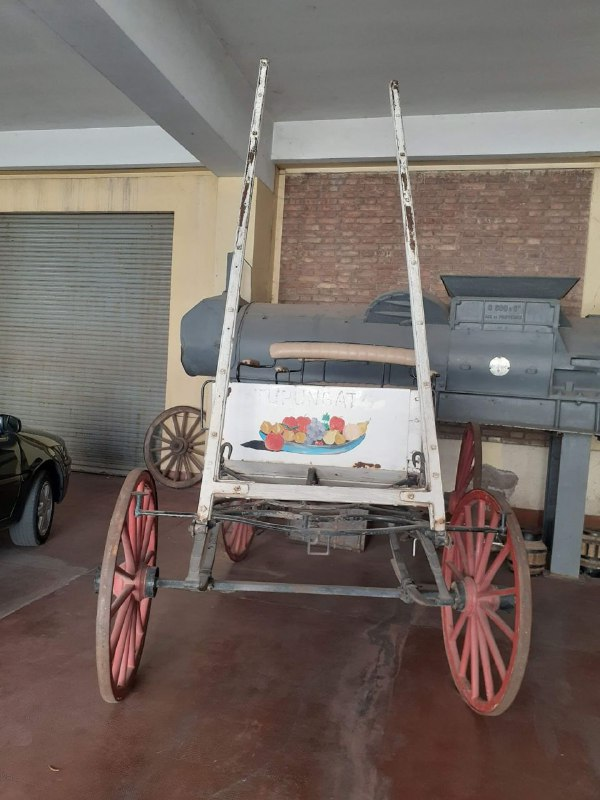 What we see here are some kind of rakes to clean the land for planting grapes, as you can see everything is made with wrought iron of the time.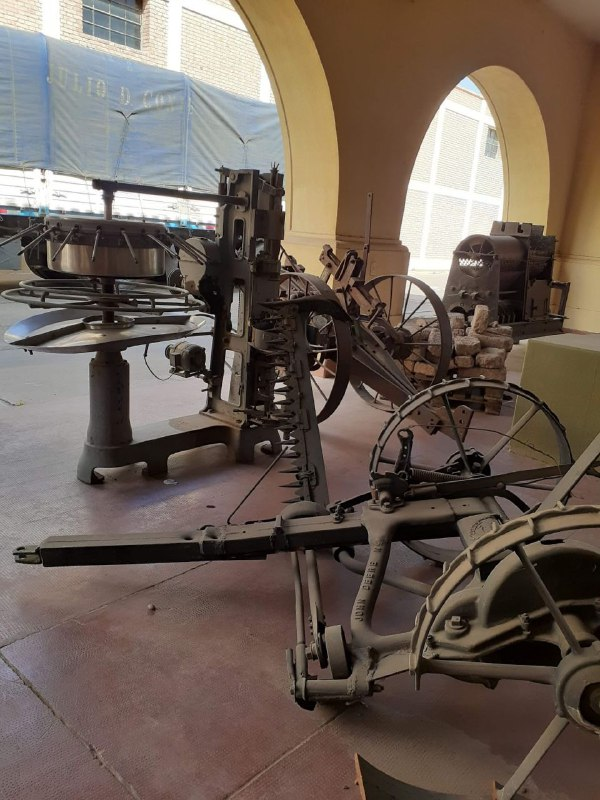 The truth that in this time we speak of fast vehicles but nothing to do with these sulkis, that according to the horse that pulled them Hera the speed of the same ones.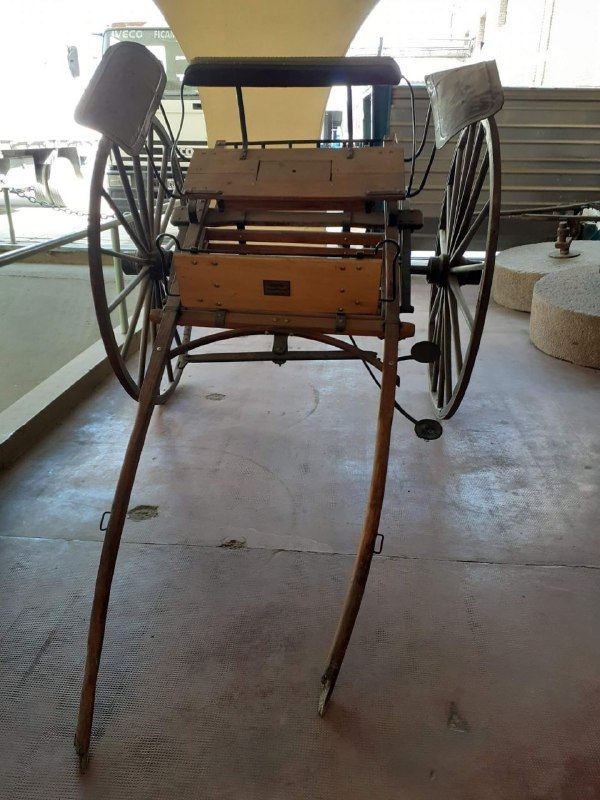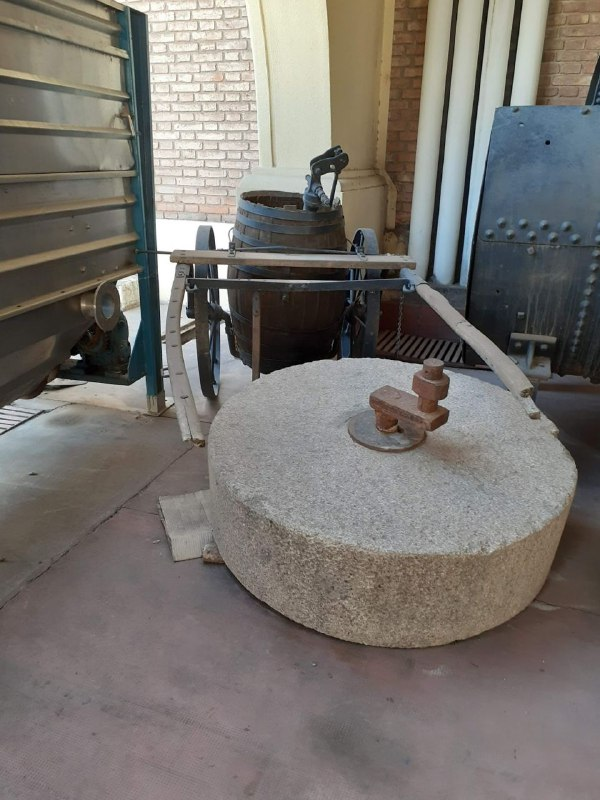 This is a cauldron where the juice was heated for winemaking, and the stones in the form of Hera wheels to crush the grapes.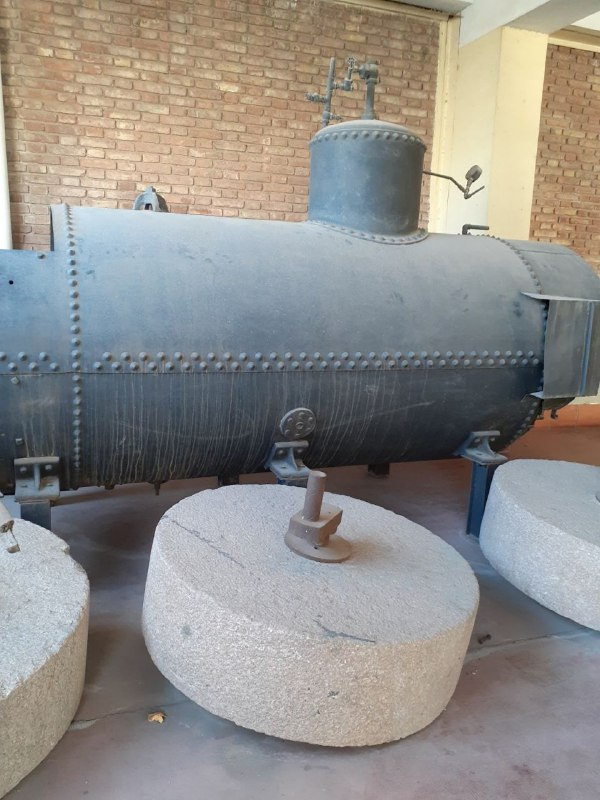 This part of a machine which, by rotating inside it in the form of a spiral, made the liquid move faster.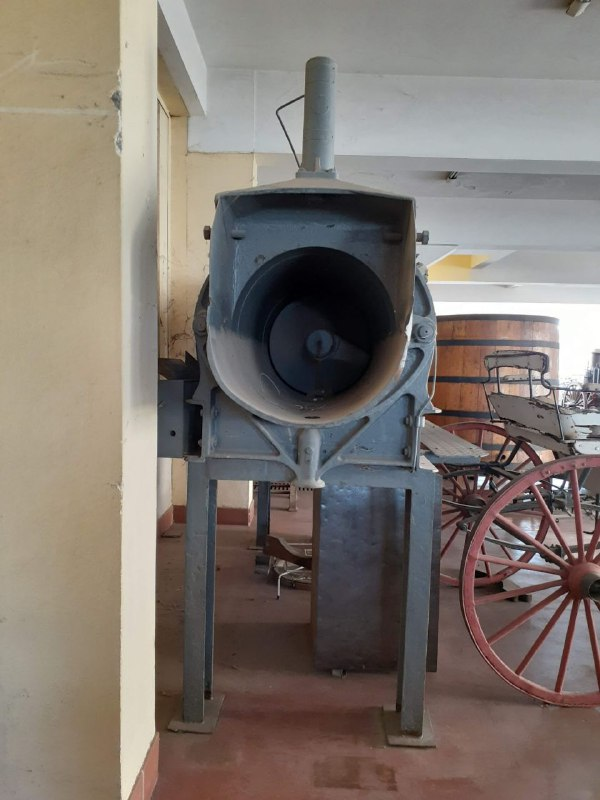 And this is like another boiler but with several cylinders where according to the taste of the wine after tasting it was put in these cylinders,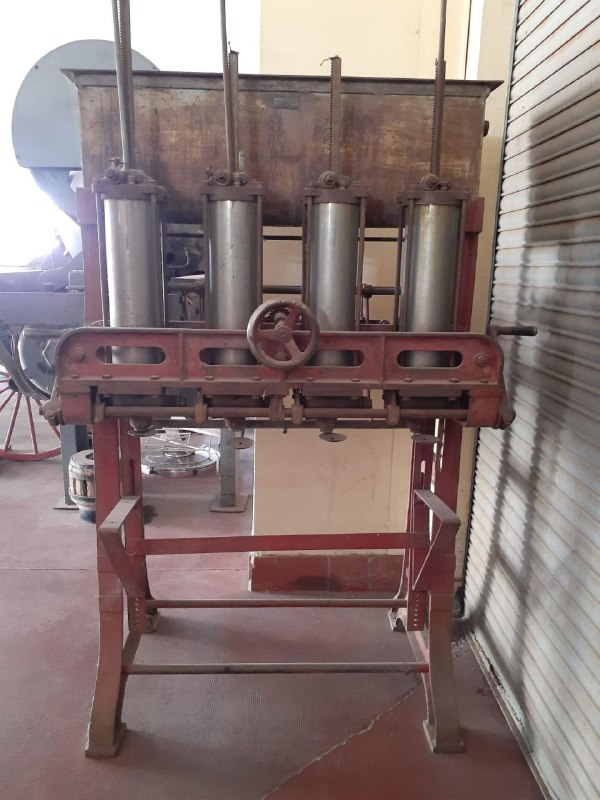 As you have seen each machine has its function, and they are almost from the last century, imagine now a winery, all computerized, only very few are the workers who work, just press a button and that's it, well we know that technology in the future.
THANK YOU VERY MUCH FOR FOLLOWING AND READING ME, HAVE A GREAT DAY.