Buenos días a todos los componentes de gran ´plataforma, digo gran por el solo hecho de que al interactuar nos animamos para seguir adelante, al efectuar los comentarios de nuestros pots.
En este caso el mío es referente a la mejora de la pérgola, pero como se ve en la foto, muy controlado, como si fueran una inspección, jajaaj mis nietas y su amiguito, mientras comparten un sabroso helado cada uno.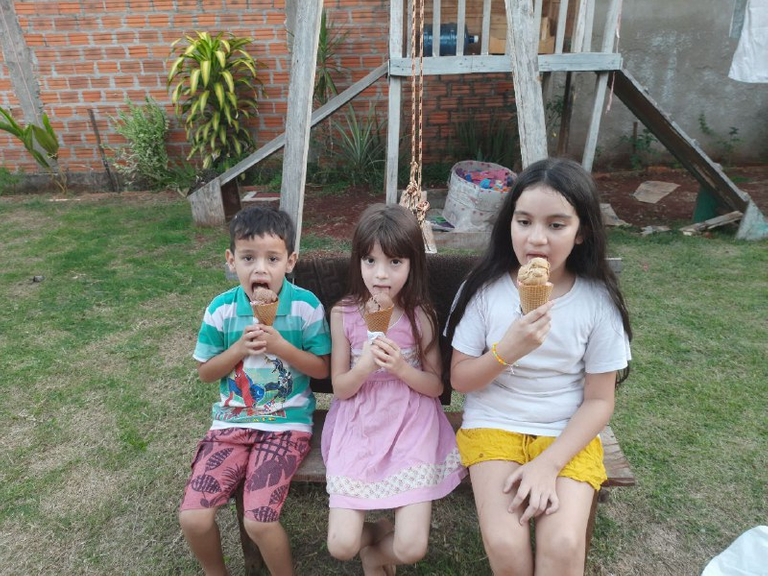 Como vemos en esta fotografía, lo que estube mejorando y arreglando la parte de arriba de dicha pérgola, el motivo es que en cada esquina de la misma se encuentra, un jasmin lechoso, dos santa ritas y en el otro costado una flor llamada copa de oro.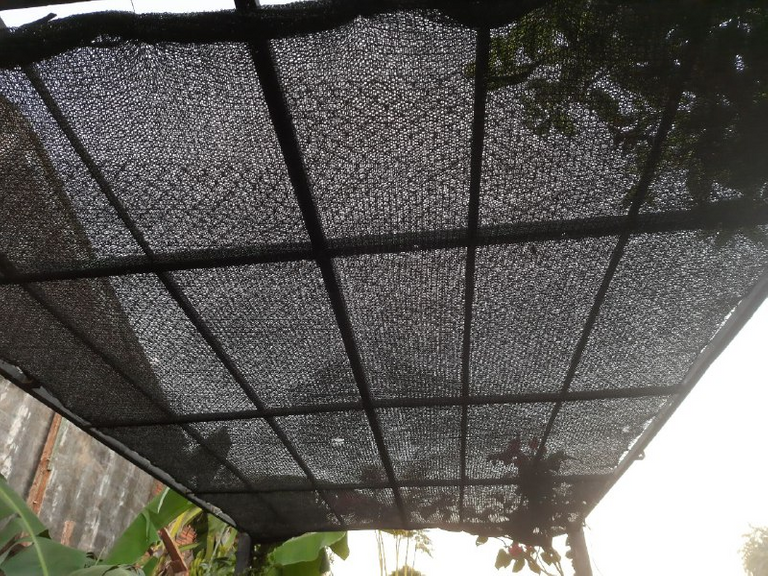 Como pueden ver esta flor seria la nombrada copa de oro, tiene forma de campana y su color amarillo es muy sobresaliente dejando de esta manera un bella imprecion y también hermoseando dicha pérgola.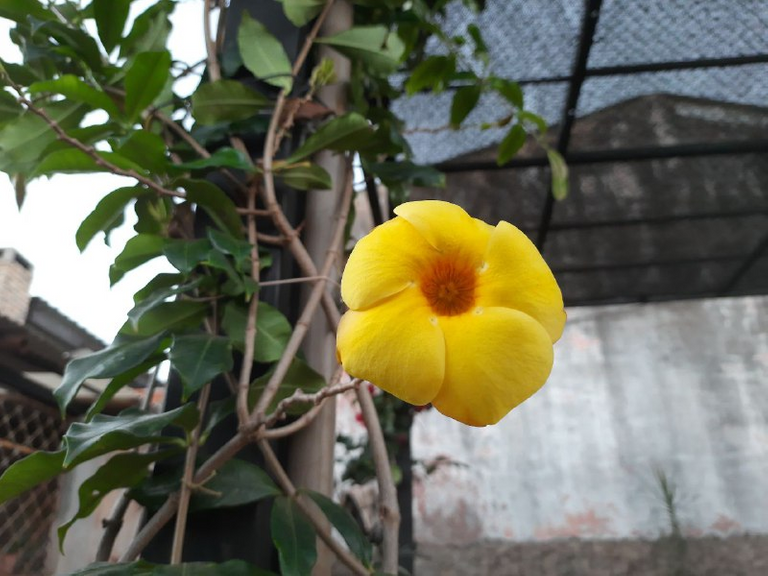 Esta seria una de las santa Rita, la cual en su parte media le coloque una planta la cual la llaman -hasta de ciervo, la misma esta sobre un chachi, esto viene a ser como una maseta, pero el mismo es la parte de un árbol, como la palmera, tal cual vemos en la foto y en la otra parte esta el jazmín propiamente dicho, el mismo por ahora no tiene flor.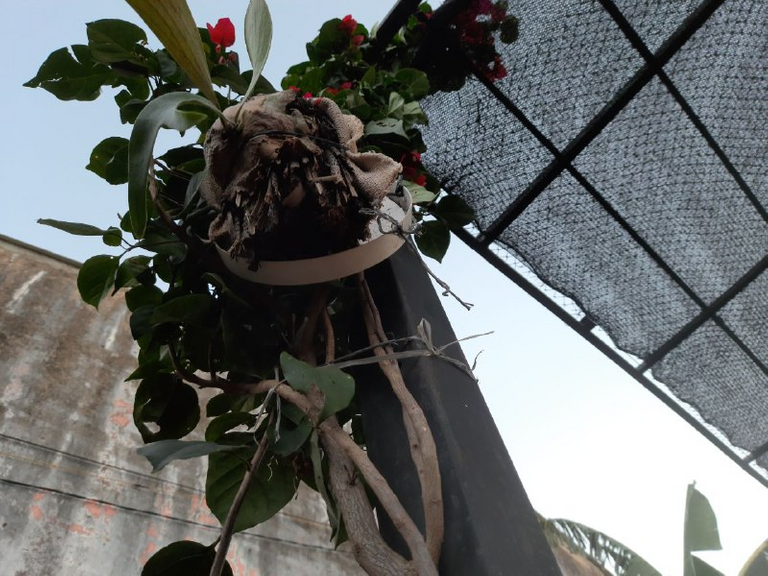 En alguna de mis publicaciones siempre me expreso, que todo lo que hacemos con perseverancia y amor sale muy bien como esta pérgola, además amigos muy bien controlado por las niñas, mientras degustaban su helado jajajaajaj.
Así que les dejo esta publicación con uno de mis trabajos, mas cuando se trata de hermosear el jardín y la casa, asi que de esta manera quedo a la espera de sus comentarios.
GRACIAS A TODO POR SEGUIRME Y LEERME, LES DEJO UN APRETON DE MANOS Y UN GRAN ABRAZO, QUE PASEN UN HERMOSO DIA.
TRANSLATED IN ENGLISH.
Good morning to all the components of the great ´platform, I say great for the sole fact that when we interact we are encouraged to continue forward, when making the comments of our pots.
In this case mine refers to the improvement of the pergola, but as seen in the photo, very controlled, as if they were an inspection, hahaha my granddaughters and their friend, while they share a tasty ice cream each.
! [image.png] (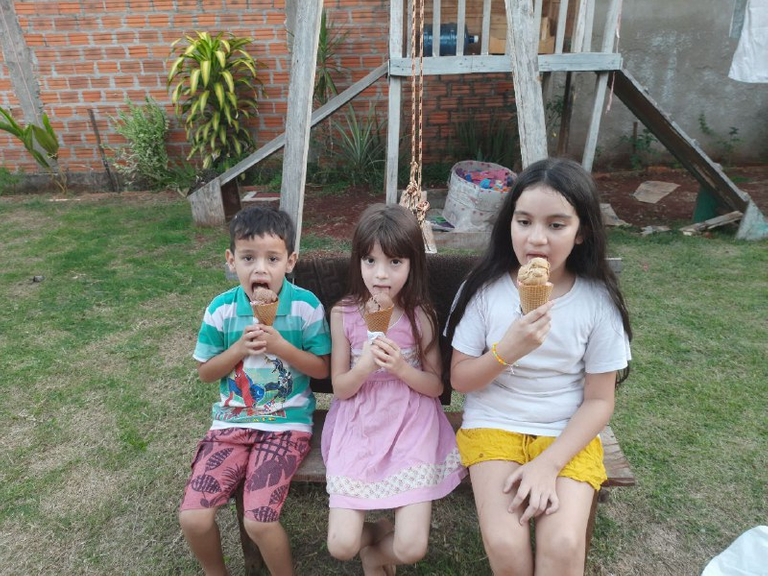 )
As we can see in this photograph, what I was improving and fixing the upper part of said pergola, the reason is that in each corner of it there is a milky jasmin, two santa ritas and on the other side a flower called glass of gold.
! [image.png] (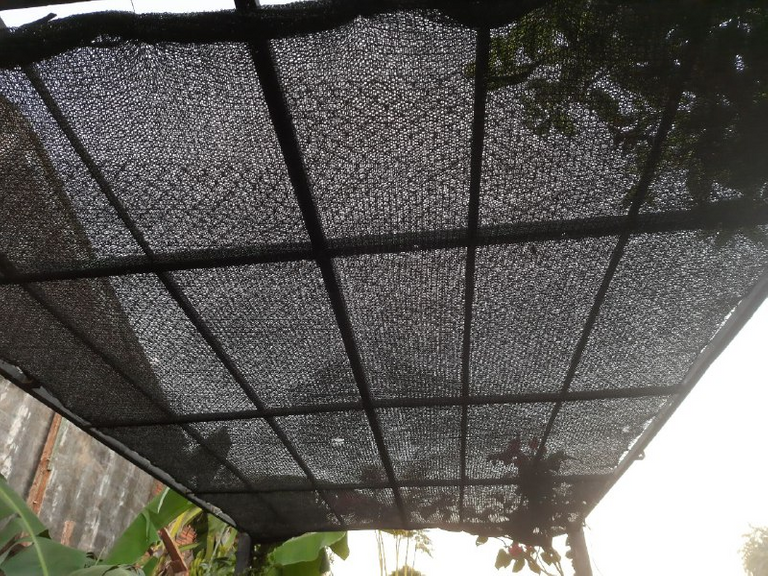 )
As you can see, this flower would be the so-called gold cup, it is bell-shaped and its yellow color is very outstanding, thus leaving a beautiful impression and also beautifying said pergola.
! [image.png] (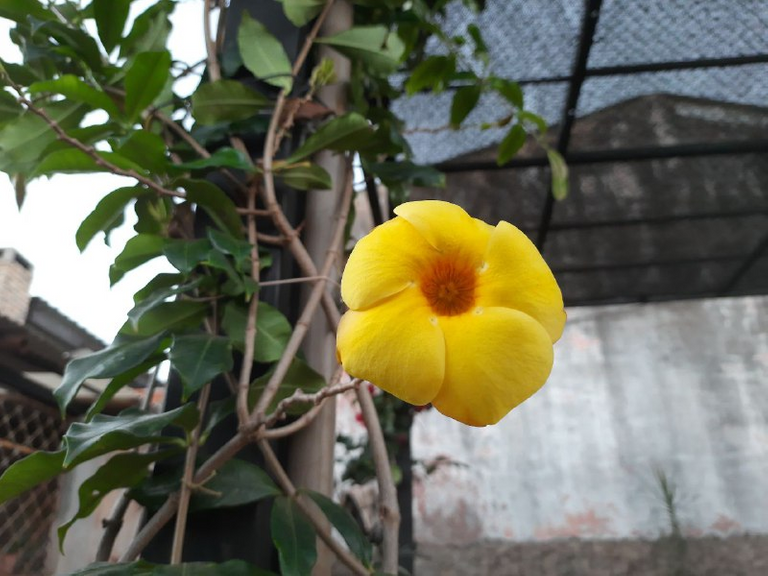 )
This would be one of the holy Rita, which in its middle part places a plant which they call it -until deer, it is on a chachi, this comes to be like a pot, but it is the part of a tree, like the palm tree, as we see in the photo and on the other side is the jasmine itself, it does not have a flower for now.
! [image.png] (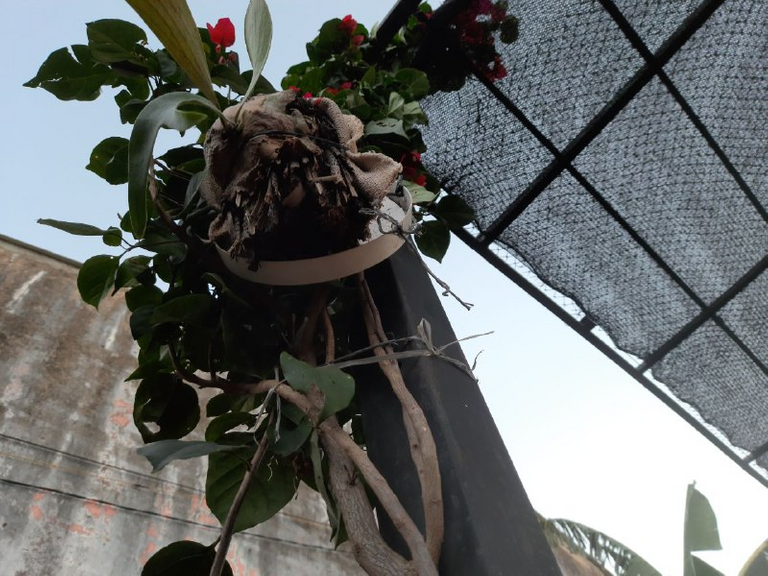 )
In some of my publications I always express myself that everything we do with perseverance and love comes out very well like this pergola, also friends very well controlled by the girls, while they tasted their ice cream hahahahaha.
So I leave this publication with one of my works, especially when it comes to beautifying the garden and the house, so in this way I am waiting for your comments.
THANKS TO EVERYONE FOR FOLLOWING ME AND READING ME, I LEAVE YOU A HAND SHAKE AND A BIG HUG, HAVE A BEAUTIFUL DAY.