Hola a todos los componentes de hive,, como sabrán y habrán leído muchas de mis publicaciones, referente a mi jardín, en donde hago mucha énfasis a las flores y a la cantidad de insectos y mariposas que dependen de ellas, pero a veces nos concentramos en otros que haceres y le perdemos el ritmo al jardín o sea lo descuidamos un poco y pasa lo peor, LA INVACION DE HORMIGAS. que comienzan con un agujerito así, pero el tema y lo pero viene después.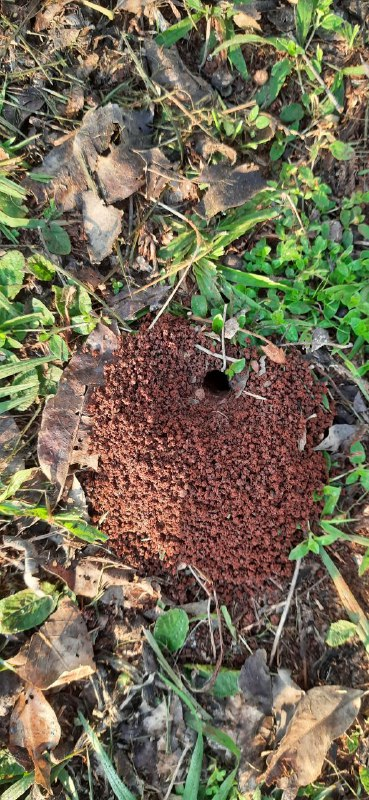 Sabemos que dichas hormigas están concideras plaga, las mismas forman parte de los himenópteros y están divididas en tres partes principales
cabeza tórax y abdomen, uno de sus órganos mas importantes son sus antenas, las cuales les sirven tanto para comunicarse como también para oler.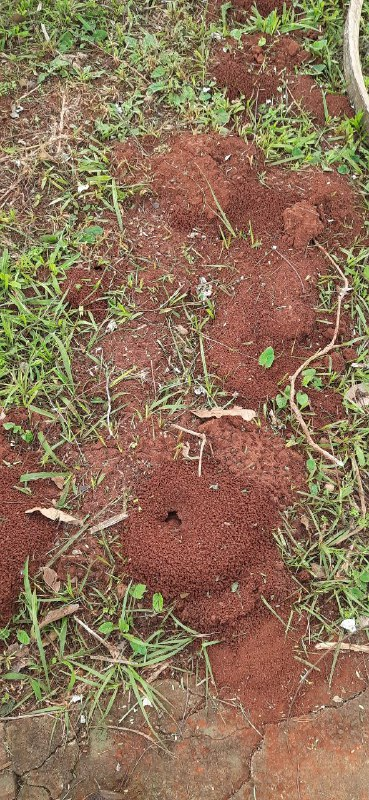 Se puede observar como las mismas, van ganando terreno o mejor dicho destruyendo el terreno, porque toda esa tierra que se ve, seria donde las mismas cavan para armar sus hogares.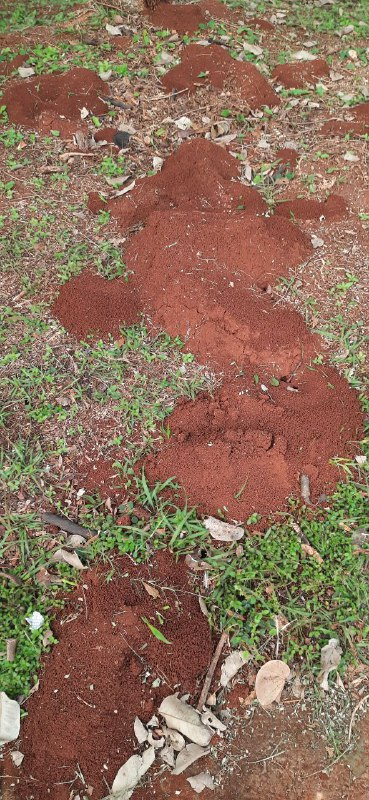 En esta fotografía amigos, la comparo con un película de ciencia ficción, que trata sobre el planeta marte, o sea donde el terreno es todo accidentado, bueno esa es mi imaginación jajaja.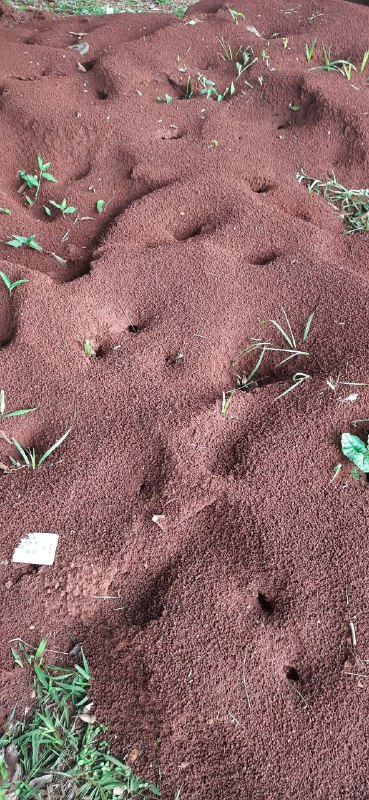 Bueno la verdad que estas hormigas, en la parte arquitectónica son excelentes en lo que hacen, por ejemplo esto que vemos en la foto que parece un iglú pero de tierra, esta perfectamente su forma cilíndrica,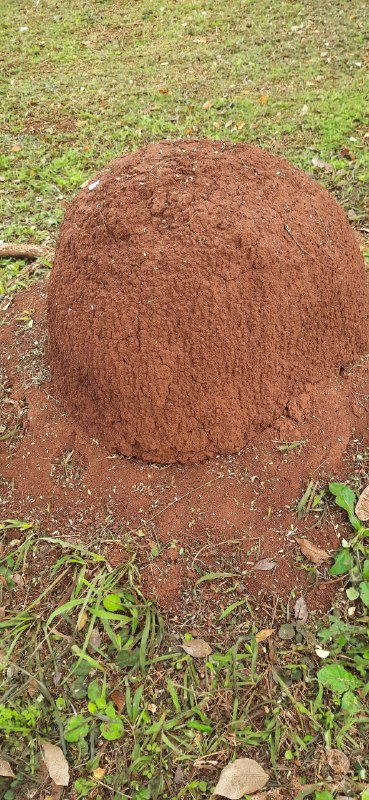 Eso no lo es todo, lo que vemos yo lo comparo con un edificio rascacielos de DUBAI, jajaja, por lo alto, por el espacio cilíndrico que tiene o sea por su forma, la verdad que esta también hecho que si lo miramos atentamente es como que lo hizo el hombre, pero no lo construyeron las hormigas que a mi parecer son muy buenas en lo que hacen, con la única diferencia que destruyen todo un parque, un jardín, un espacio verde, lo que faltaría en todo esto si los hubiere, serian las ventanas.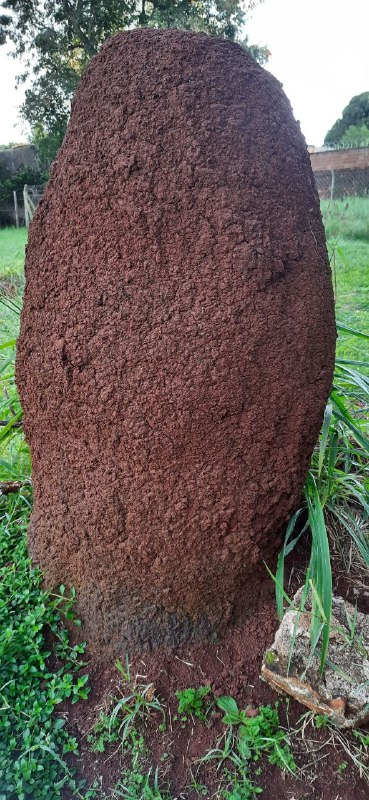 La verdad amigos mi referencia hacia estas hormigas es un poco sínico, porque tanto es el mal que hacen al destruir el jardín que termine por elogiarlas, por el esfuerzo que hacen para seguir subsistiendo en este mundo.
MUCHAS GRACIAS POR SEGUIRME Y LEERME, QUE PASEN UN EXCELENTE DIA SIN HORMIGAS Y EN FAMILIA.
TRANSLATED INTO ENGLISH.
Hello to all the components of hive, as you may know and have read many of my publications, concerning my garden, where I make much emphasis on the flowers and the number of insects and butterflies that depend on them, but sometimes we concentrate on other things to do and we lose the rhythm of the garden or we neglect it a little and the worst happens, the invasion of ants. that start with a hole like this, but the issue and the worst comes later.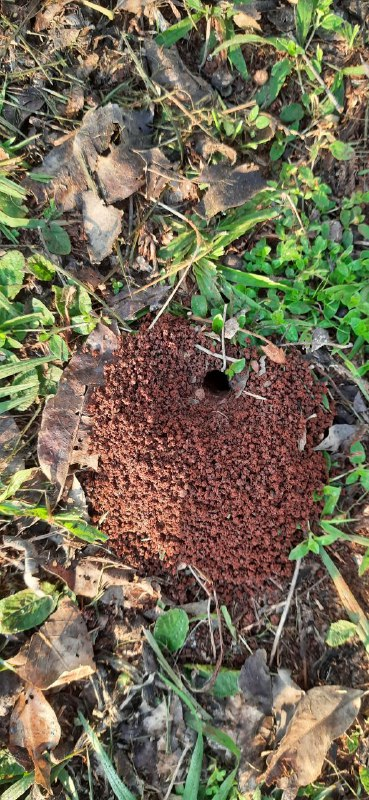 We know that these ants are considered a pest, they are part of the Hymenoptera and are divided into three main parts
head, thorax and abdomen, one of their most important organs are their antennae, which are used to communicate as well as to smell.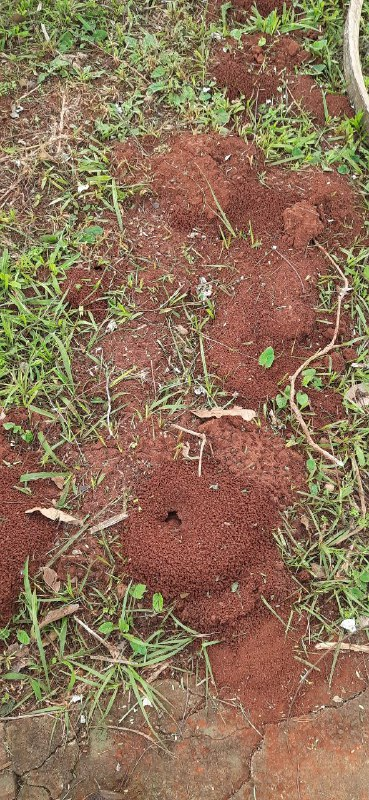 You can see how they are gaining ground or rather destroying the land, because all that land that is seen, would be where they dig to build their homes.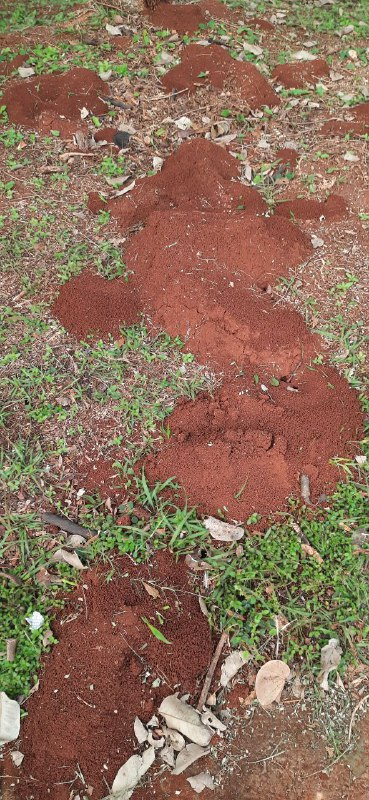 In this picture friends, I compare it to a science fiction movie, which is about the planet Mars, or rather where the terrain is all uneven, well that's my imagination hahaha.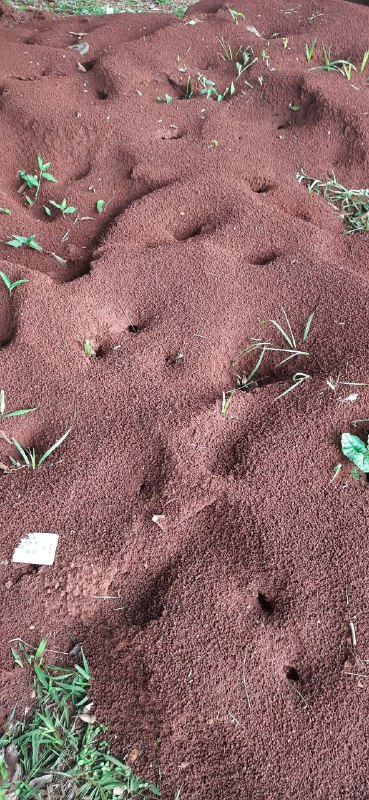 Well the truth is that these ants, in the architectural part are excellent in what they do, for example this that we see in the photo that looks like an igloo but of land, this perfectly cylindrical shape,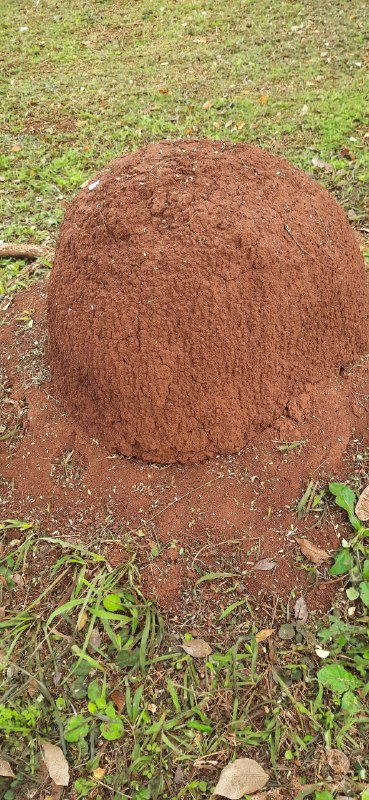 That is not all, what we see I compare it to a skyscraper building in DUBAI, hahaha, because of its height, because of the cylindrical space it has, that is to say its shape, the truth is that it is also made that if we look at it carefully it is as if it was made by man, but it was not built by ants that in my opinion are very good at what they do, with the only difference that they destroy an entire park, a garden, a green space, what would be missing in all this if there were, would be the windows.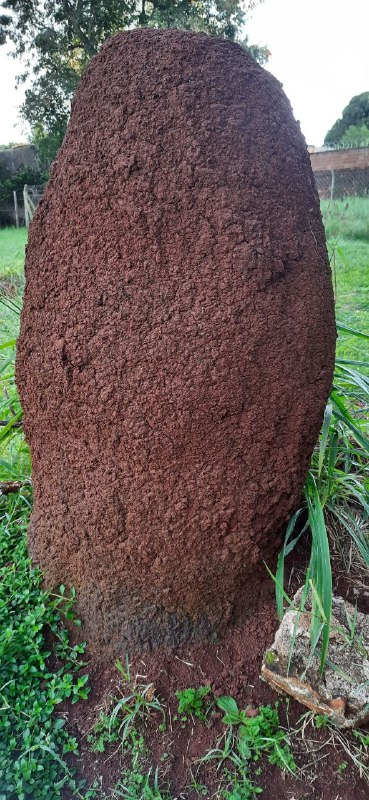 The truth, my friends, my reference to these ants is a little bit synical, because the evil they do by destroying the garden is so great that I end up praising them, for the effort they make to continue subsisting in this world.
THANK YOU VERY MUCH FOR FOLLOWING ME AND READING ME, HAVE A GREAT DAY WITHOUT ANTS AND WITH YOUR FAMILY.