Buenos días a todos, otro día comienza y siempre tenemos algo que hacer, mas cuando se trata de mejorar y mantener limpio el desagüe de la mesada de la cocina, así que a solicitud de mi hija, y colaborando con ella comencé a limpiar lo que seria el desagüe bajo mesada de la cocina, poniendo todo de mi, que como siempre digo si a todo lo que hacemos lo hacemos con amor y perseverancia sale bien, no soy plomero, pero gracias a dios que me da en todo lo que hago y emprendo sabiduría, como en este caso
porque dicho desagüe cada día Hera mas lento el correr del agua porque el desengrasador va acumulando los desperdicios de cuando lavamos los u tencillos hasta llegar a un punto que se tapa todo y este es ahora el problema.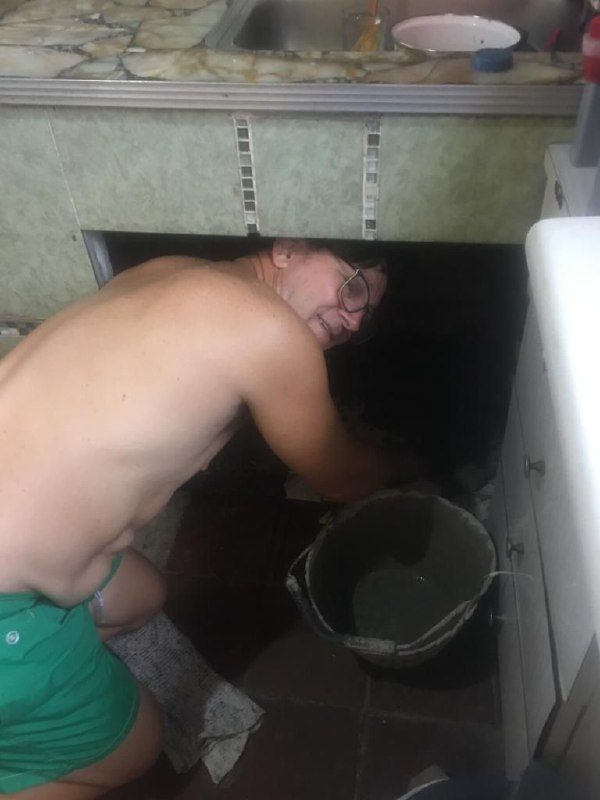 El cual dejaría de ser un problema porque me tome el tiempo e limpiarlo todo, el único problema que no es tan grave, es el acceso, o yo soy muy grande jajajaja, bueno un poco pasado de peso, por eso se me hace un poco imposible, de todas maneras utilice el gran Udine achicándome un poco, la verdad no fue tan imposible.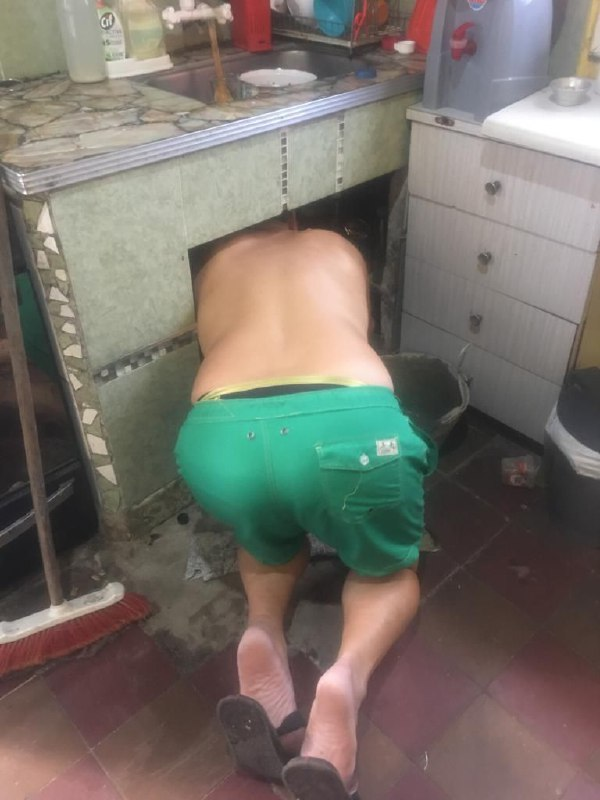 Es necesario hacer este trabajo una ves cada mes, porque de esa manera lo mantenemos bien y lo mas importante es que no se junta mal olor tampoco incestos no deseados, cucarachas, arañas, bichos de humedad, babosas y otros mas, además el agua se desplazara mas rápido,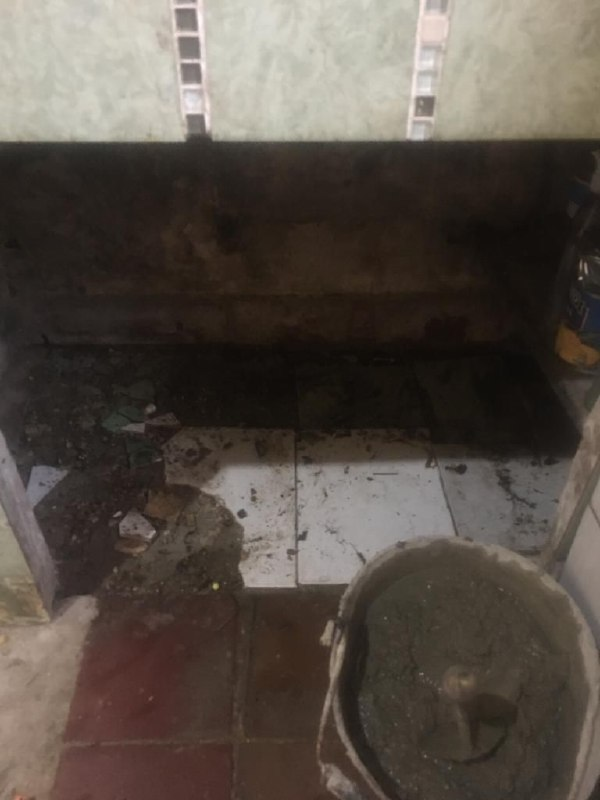 Entonces amigos a tener en cuenta, algo tan simple y sencillo, cuanto daño nos puede hacer, para evitar todo eso nos tomamos una hora cada mes y solucionamos el mismo, como se ve en la foto en esta limpieza llene dos baldes de deshechos, los cuales impedían un montón de cosas, mas que nada el olor nauseabundo que despide.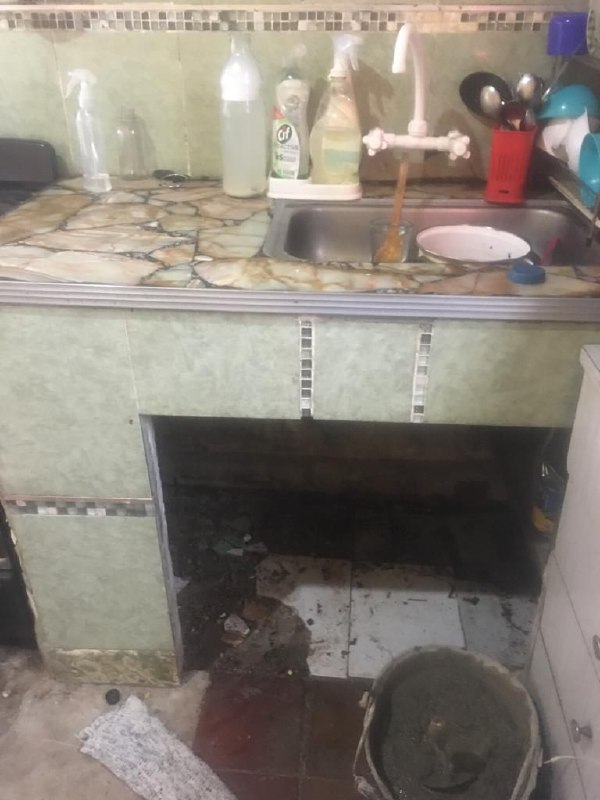 Ahora se puede respirar otro aire y todo quedo espectacular, los únicos elementos a utilizar es un balde y una cuchara de albañil, para mi es lo mas cómodo, pero eso depende de cada uno los elementos a utilizar.
MUCHAS GRACIAS POR SEGUIRME Y LEERME, QUE PASEN UN EXCELENTE DIA.
TRANSLATED INTO ENGLISH.
Good morning everyone, another day begins and we always have something to do, but when it comes to improving and keeping clean the drain of the kitchen counter, so at the request of my daughter, and collaborating with her I started to clean what would be the drain under the kitchen counter, putting all of me, as I always say if everything we do we do with love and perseverance comes out well, I am not a plumber, but thank God that gives me in everything I do and undertake wisdom, as in this case
because this drain every day was slower water flow because the degreaser is accumulating waste when we wash the u tencillos to reach a point that everything is covered and this is now the problem.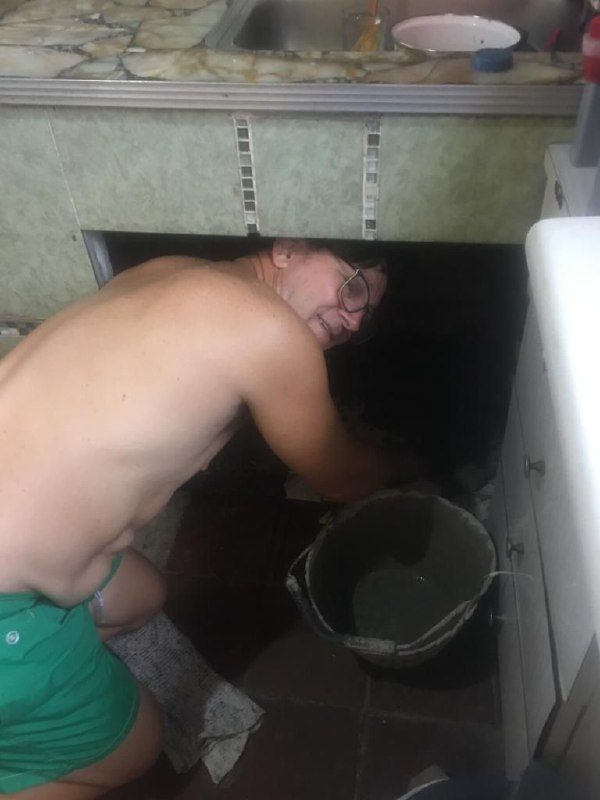 Which would no longer be a problem because I took the time to clean it all, the only problem that is not so serious, is the access, or I am very big hahahaha, well a little overweight, so it is a little impossible, anyway I used the big Udine to make it a little smaller, the truth was not so impossible.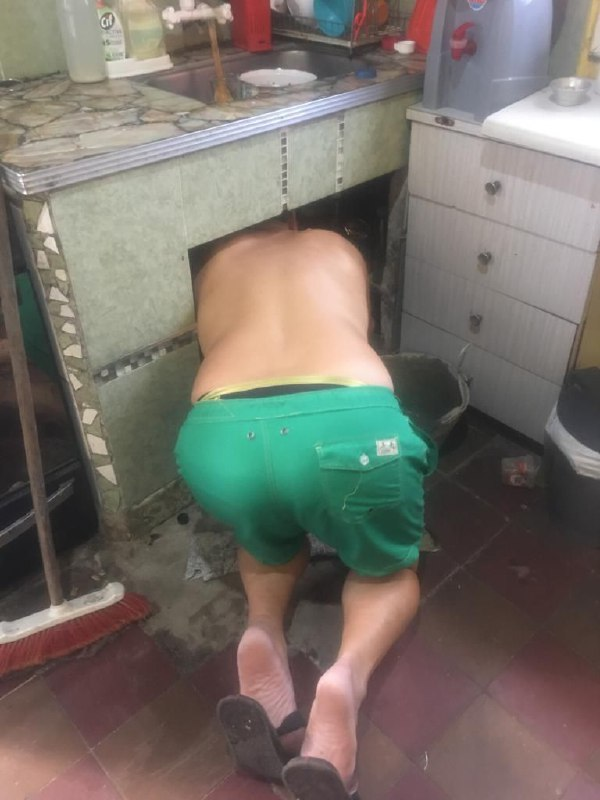 It is necessary to do this work once a month, because that way we keep it well and the most important thing is that it does not collect bad odor nor unwanted incest, cockroaches, spiders, damp bugs, slugs and others, plus the water will move faster,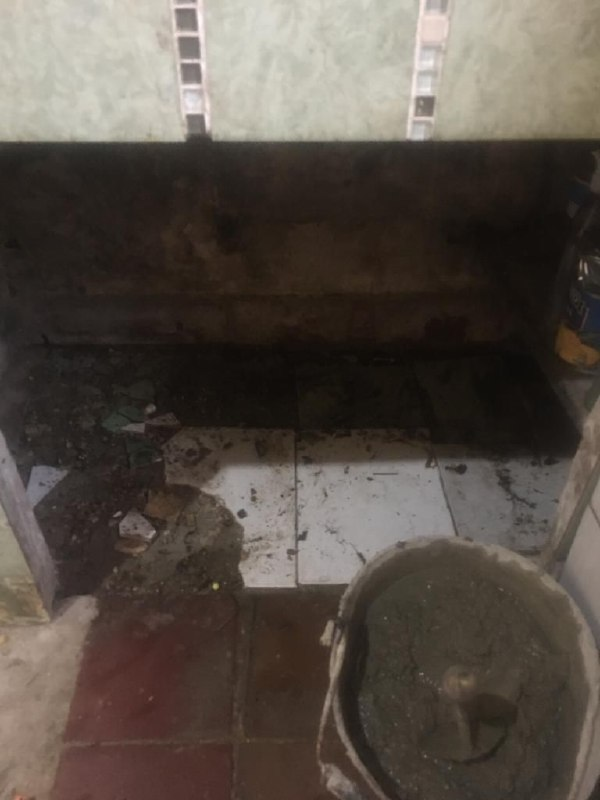 Then friends to keep in mind, something so simple and easy, how much damage can do us, to avoid all that we take an hour every month and solve the same, as seen in the photo in this cleaning I filled two buckets of waste, which prevented a lot of things, more than anything the nauseating odor that gives off.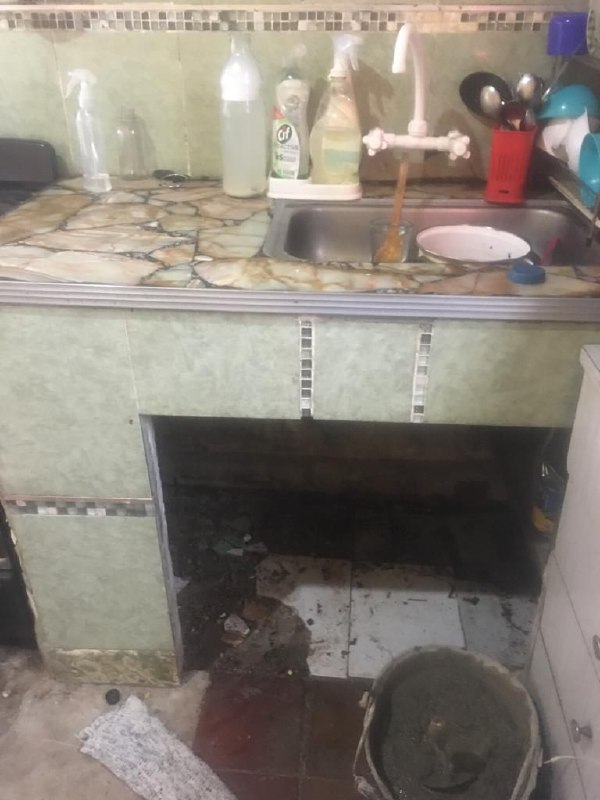 Now you can breathe another air and everything is spectacular, the only elements to use is a bucket and a mason's spoon, for me it is the most comfortable, but it depends on each one the elements to use.
THANK YOU VERY MUCH FOR FOLLOWING ME AND READING ME, HAVE A GREAT DAY.