Hola a todos los que integran esta gran plataforma social, haciendo de la misma una forma de interactuar entre todos los que la integramos, para de esa manera seguir adelante, en esta ocasión quiero compartir con ustedes la manera mas fácil que existe de como cocinar un pollo y tira de asado en la parrilla.
Como se observa en la foto tenemos sobre la parirla en pollo propiamente dicho luego de prender el fuego, con carbón vegetal, par no hacer uso de leños y así colaborar con la no deforestación de bosques y montes, luego de estar las brasa, colocamos la parrilla y sobre esta como se ve en la foto el pollo.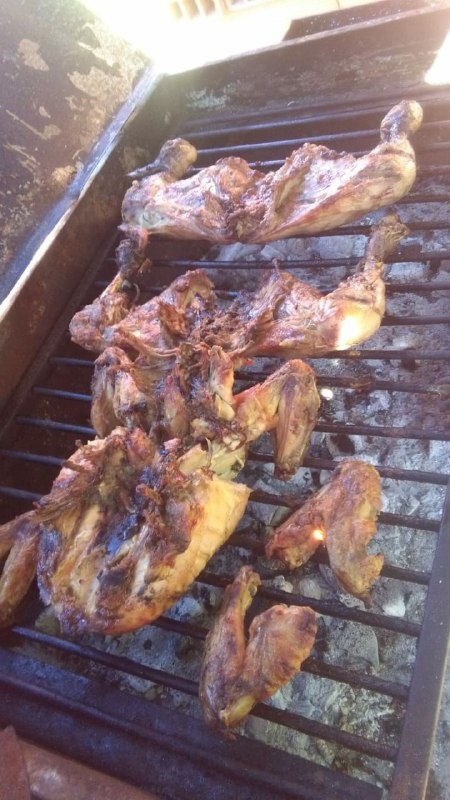 En la parte de atrás del pollo que se en la foto, se ve la costilla de ternera es una tira pequeña, porque no somos muchos los comensales, si ven la carne y el pollo ya se lo dio vuelta o sea ahora se cocina la otra mitad, para que salga perfecto también la carne de red.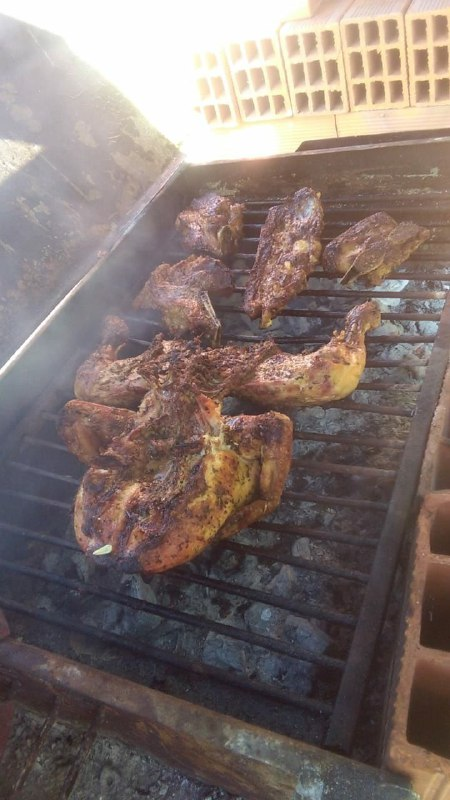 Así que amigos ya tenemos todo cocinado y listo para ser consumidos, en lo personal como ven esta bastante tostado por fuera, pero como sabemos el pollo tiene la piel la cual no se consume por el colesterol, bueno algunos les agrada, también la costilla la cual queda muy sabrosa de esa manera.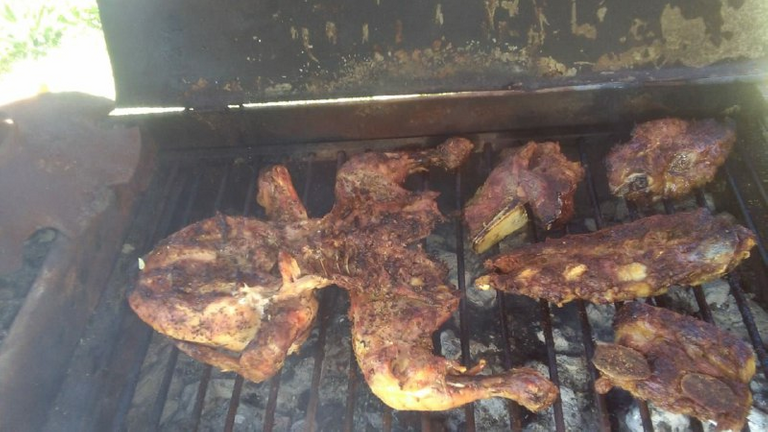 De esta forma compartimos en familia un sabroso pollo y asado de costilla a la parrilla, es muy fácil de prepararlo, de manera que si les agrado lo explayado no dejen de efectuar sus respectivos comentarios.
GRACIAS POR SEGUIRME Y LEERME, QUE TENGAN UN BENDECIDO DIA EN FAMILIA.
TRANSLATE IN ENGLISH
Hello to all those who make up this great social platform, making it a way of interacting among all of us who make it up, in order to move forward in that way, this time I want to share with you the easiest way that exists of how to cook a chicken and strip roast on the grill.
As can be seen in the photo, we have about the calving in chicken itself after lighting the fire, with charcoal, to avoid using logs and thus collaborate with the non-deforestation of forests and mountains, after being on the grill, we place the grill and on this as seen in the photo the chicken.
! [image.png] (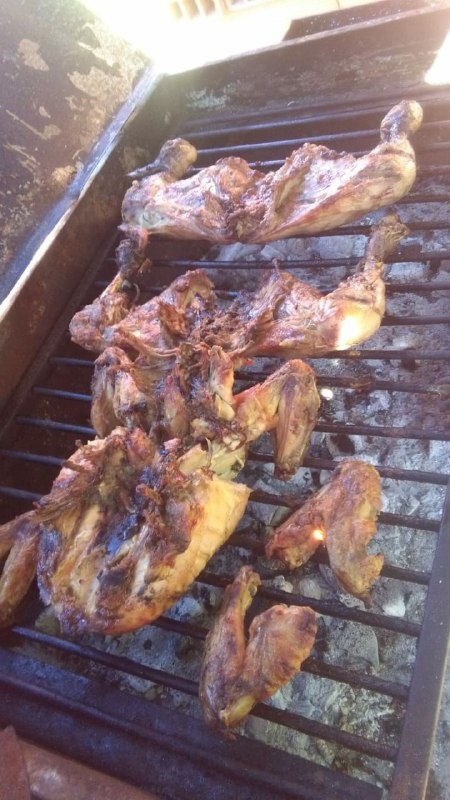 )
On the back of the chicken that is in the photo, you can see the rib of veal is a small strip, because there are not many diners, if you see the meat and the chicken has already turned it, that is now the other is cooked half, so that the red meat also comes out perfect.
! [image.png] (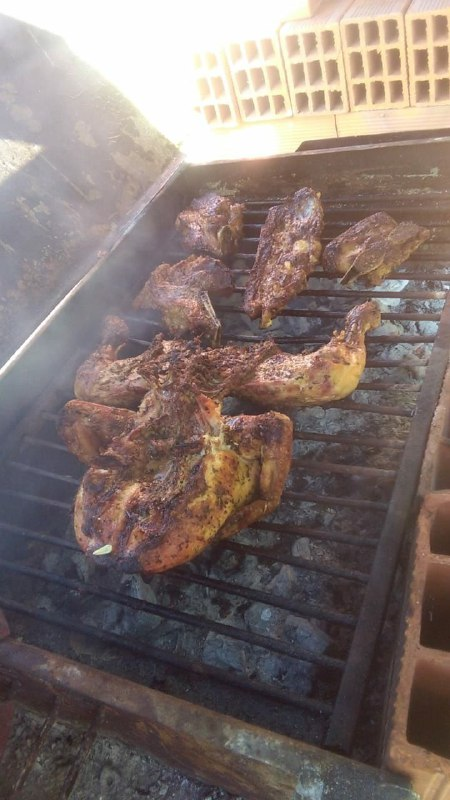 )
So friends we have everything cooked and ready to be consumed, personally as you can see it is quite toasted on the outside, but as we know the chicken has the skin which is not consumed by cholesterol, well some like it, also the rib which is very tasty that way.
! [image.png] (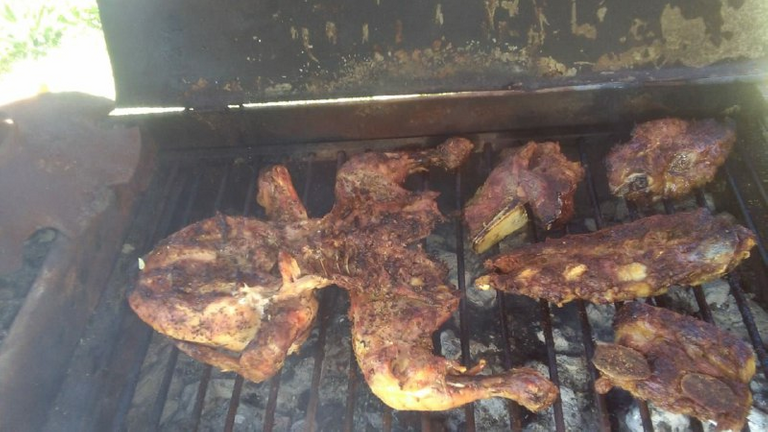 )
In this way we share as a family a tasty chicken and rib roast on the grill, it is very easy to prepare it, so that if you like the extended do not stop making your respective comments.
THANK YOU FOR FOLLOWING ME AND READ ME, HAVE A BLESSED FAMILY DAY.