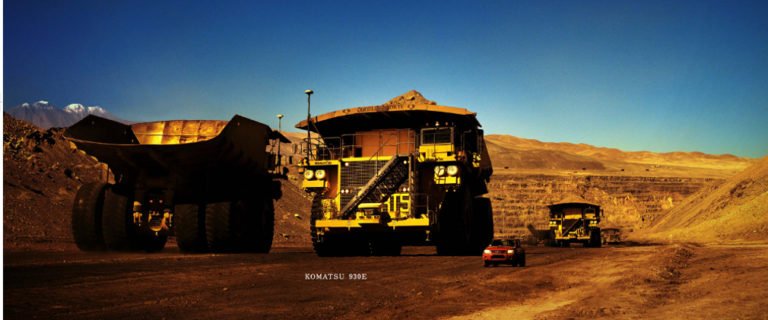 LINK
Here in Paraguay there is a company Kmatsu that has high technology and innovation in cargo transportation, in this case trucks autonomous electric charging stations.
With an avant-garde vision in terms of autonomy, integrating satellite computer systems with GPS adapted to these trucks.
These large vehicles transport large quantities of material moving from one place to another autonomously, without the intervention of a pilot or command in real time.
These trucks have been designed to operate for 24 hours without interruption, transit through established routes at the predefined speed, establishing waiting times for loads and recognizing the location of the rest of the equipment in the work, such as in the mines, reporting on time. real its location and state.
In this way, these vehicles offer greater safety, reducing costs and increasing productivity.
Thanks for stopping by.
---
ESPAÑOL
---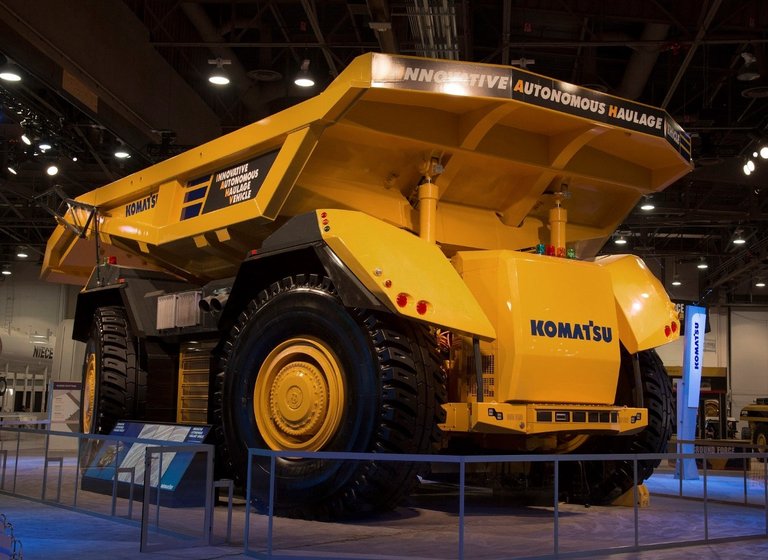 LINK
Aquí en Paraguay existe una empresa Kmatsu que posee alta tecnología e innovación en transportes de carga, en este caso camiones de carga eléctricos autónomos.
Con una visión vanguardísta en cuanto a la autonomía integrando sistemas informáticos satelitales con GPS adaptado a estos camiones.
Estos vehículos de gran porte transportan grandes cantidades de material desplazándose de un lugar a otro de manera autónoma, sin intervencion de un piloto o mando en tiempo real.
Estos camiones han sido diseñados para operas durante 24 horas sin interrupción, transitar por rutas establecidas a la velocidad predefinida, estableciendo tiempos de espera para cargas y reconocer la ubicación del resto de los equipos en la labor como por ejemplo en las minas, reportar en tiempo real su ubicación y estado.
De esta manera estos vehículos ofrecen mayor seguridad reduciendo los costos y aumentando la productividad.
Gracias por pasar.