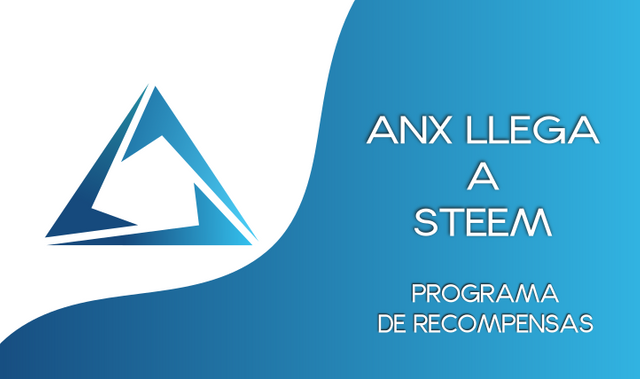 El día de ayer, 23 de junio, el proyecto ANOX hizo un gran anuncio a través de sus redes sociales y fue el siguiente: ¡Ya se puede encontrar el token ANX en Steem-Engine! Sí, el token nacido en la Blockchain de EOS ahora también se encuentra en la Blockchain de Steem.
En la siguiente publicación les dejo la publicación que ellos hicieron en inglés desde su cuenta de steemit, donde además de informarnos de esta gran noticia, nos dan la primicia del Social Bounty que se está llevando a cabo.
ANX is LIVE on Steem Engine and we're launching a social bounty to celebrate!
Si tienes alguna duda puedes ingresar a su canal de Telegram o al servidor en Discord, donde podrás recibir la orientación que necesites. Es muy sencillo y fácil de participar, y lo mejor, que si aún no tienes cuenta en EOS, !Puedes manejar los ANX ahora en Steem-Engine! Es ganar-ganar desde donde se mire.
Y si te gusta, cosa que creo que puede suceder, ¡Infórmate más aún sobre el proyecto! Que te va a encantar.
La imagen pertenece al proyecto ANOX y me fue proporcionada en el canal de telegram para este fin.