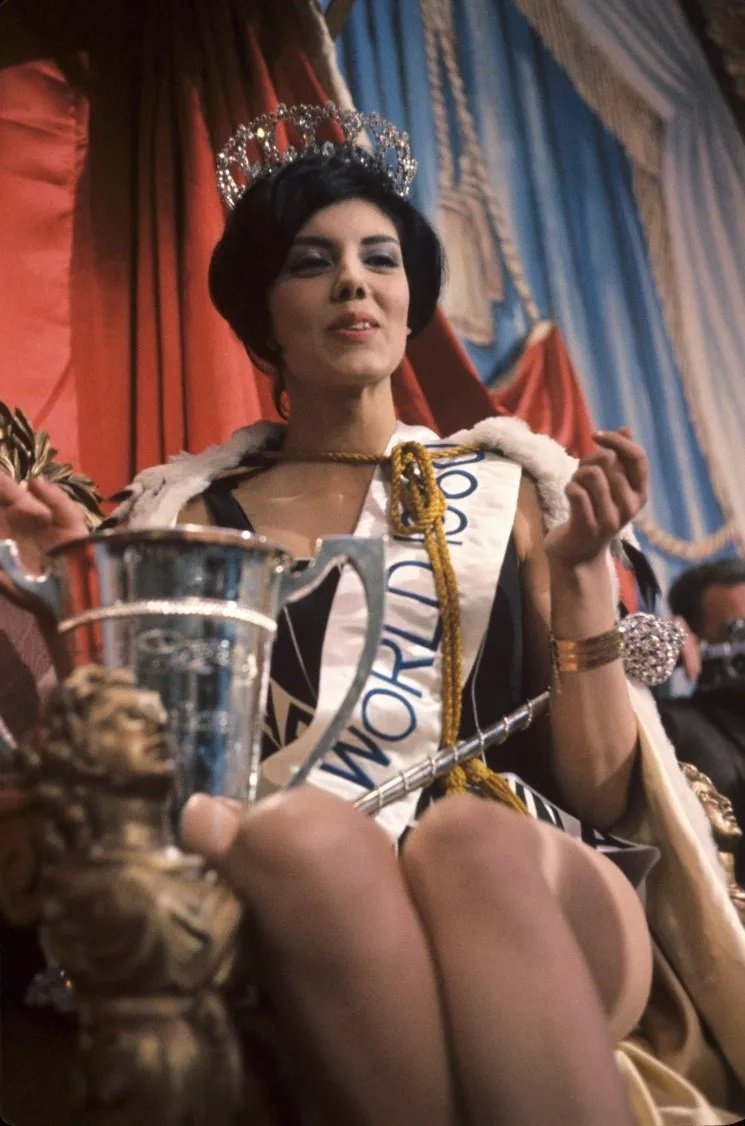 So that you can see that I not only read and write about cryptocurrencies, today I am going to tell about something that happened almost a year ago but that I had forgotten, however, news published this morning in a local newspaper made me remember the fact and my thoughts of That moment.
We all know that life is a wheel that sometimes has us in the lower part and in others in the upper part, I don't know what you will think, but it would seem that the lower part is where my passing and that of many others almost always take place.
Jokes aside, throughout a person's life there are good moments and others not so much, I think the human mind remembers or at least tries to remember the good ones and forget the bad ones, it is like a self-defense mechanism.
An 81-year-old woman named Norma Cappagli, who you have probably never heard of, was run over by a bus in a road accident at the end of 2020, in one of the most distinguished neighborhoods of the Federal Capital, Recoleta.
In her youth, this lady knew how to be the owner of great beauty, intelligence, and natural charm, attributes that led her to be the first My World of our country, far away, in 1960 in the distant (for us) city of London, capital. from the UK, when he was 21 years old.
Over the years she did various things in Europe and Argentina, she was a model for Jean Cartier and Christian Dior and had a short stint in music, at the end of the 1960s she married an Italian and moved away from the catwalks and the world of fashion and beauty.
Her nostalgia for her homeland was stronger and after many years of wandering the world, she returned to the country where she lived until the day of her death.
The article published in the newspaper caused me a strange sensation for two reasons, the first where he mentions that the award for having been chosen the most beautiful in the world was a check for 5,000 pounds sterling and a luxury car that they never gave her, the second that in our country the news of his consecration caused such a stir that his first name was the most used in girls born that year. Curiosities of the time.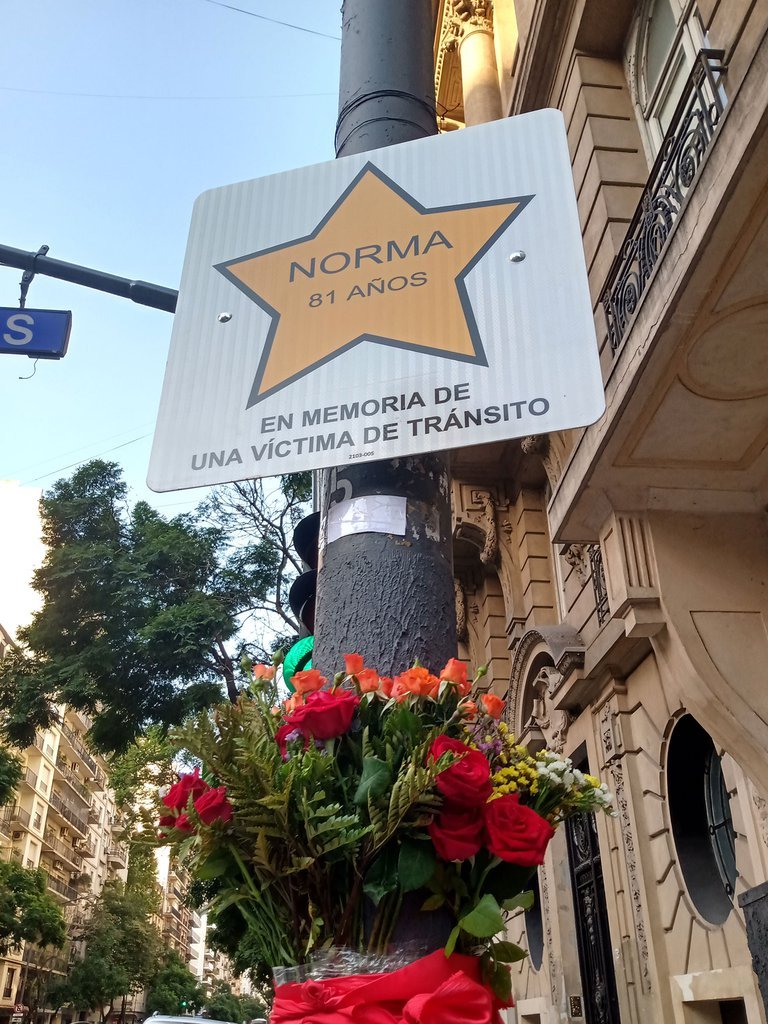 Today only a poster placed at the intersection of Callao and Las Heras Avenues, with a drawn star and her name stamped on it along with the legend "In memoriam of one transit victim" is what remains of it.

Para que vean que no solo leo y escribo sobre criptomonedas, hoy voy a contar sobre algo que ocurrió casi un año atrás pero que había olvidado, sin embargo, una noticia publicada esta mañana en un diario local me hizo recordar el hecho y mis pensamientos de aquel momento.
Todos sabemos que la vida es una rueda que en ocasiones nos tiene en la parte baja y en otras en la parte alta, no sé qué pensarán Uds. pero parecería que la parte baja es donde casi siempre transcurre mi pasar y el de muchos otros.
Bromas aparte, a lo largo de la vida de una persona hay buenos momentos y otros no tanto, creo que la mente humana recuerda o al menos trata de recordar los buenos y olvidar los malos, es como un mecanismo de autodefensa.
Una anciana de 81 años de nombre Norma Cappagli de quién seguramente jamás oyeron hablar, murió atropellada por un colectivo en un accidente vial a fines del 2020, en uno de los barrios más distinguidos de la Capital Federal, Recoleta.
Esa señora supo ser en su juventud propietaria de una gran belleza, inteligencia y encanto natural, atributos que la llevaron a ser primera Mis Mundo de nuestro país, allá lejos, en el año 1960 en la lejana (para nosotros) ciudad de Londres, capital del Reino Unido, cuando contaba con 21 años de edad.
Con el correr de los años hizo varias cosas en Europa y Argentina, fue modelo de Jean Cartier y de Christian Dior y tuvo un corto paso por la música, a fines de los años 1960 se casó con un italiano y se alejó de las pasarelas y el mundo de la moda y la belleza.
La nostalgia por su patria pudo más y luego de muchos años de deambular por el mundo volvió al país donde vivió hasta el día de su muerte.
Me causó una rara sensación la nota publicada en el diario por dos motivos, el primero cuando menciona que el premio por haber sido elegida la más bella del mundo fue un cheque de 5.000 libras esterlinas y un automóvil de lujo que jamás le entregaron, el segundo que en nuestro país causó tal revuelo la noticia de su consagración que su nombre de pila fue el más utilizado en las niñas nacidas ese año. Curiosidades de la época.
Hoy solo un cartel colocado en la intersección de las Avenidas Callao y Las Heras, con una estrella dibujada y su nombre estampado junto a la leyenda "en memoria de una víctima de tránsito" es lo que queda de ella.
Las fotografías son de mi propiedad excepto las que menciono la fuente.
The photographs are my property except those mentioned by the source.
Héctor Gugliermo
@hosgug