Hello friends!
Today I'd like to introduce a new way to earn crypto for doing simple micro tasks. Here it is... introducing Antube.io!!.!

Antube is a mobile video community DApp!
It's a new decentralized application, (for more information about decentralized Dapps check out): State of the Dapps! mobile video community powered by the blockchain. It allows users to mine coins for the attention they create, & also for viewing videos and mobile ads too! Antube combines a myriad of components like SDK, DATA's wallet and an M3 decentralized mobile storage framework to make all this happen!
Antube is a great example of a new blockchain-based platform that allows you to value your moments in the currency of the moment!
YES Antube will allow you to earn rewards in the form of crypto digital currency for performing actions, just like how we do here on steemit.com!. We an also earn for referring friends so...
#antube #hi #steemit!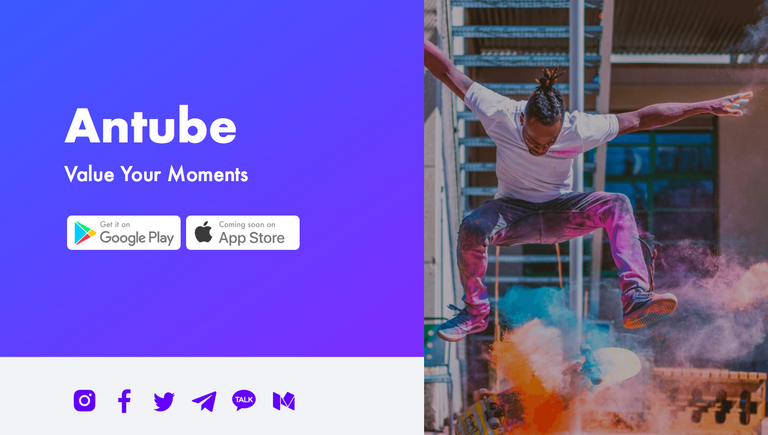 Please visit the link below and start exploring Antube today!
https://play.google.com/store/apps/details?id=io.antube.app