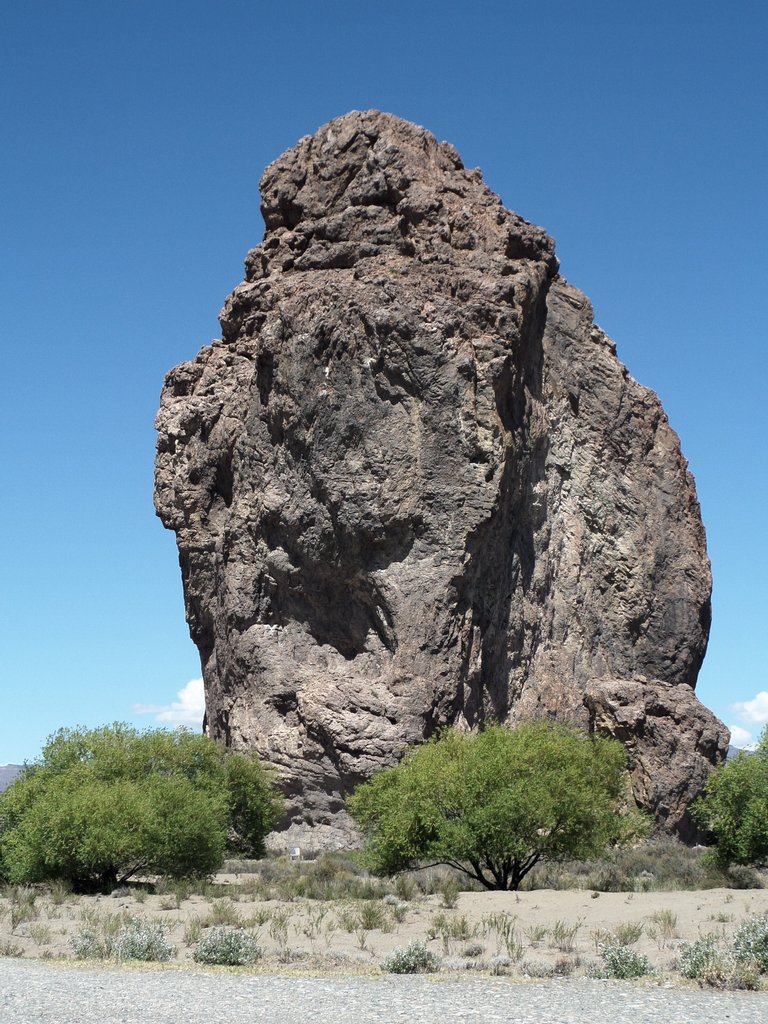 Several years ago, when my friends who live in Esquel had only been living there for a short time, I went to visit them and, incidentally, go fly fishing. On one of those days they invited me to go to Piedra Parada and we left there.
The journey is quite tortuous as there are few kilometers of asphalt and many of gravel or dirt and stones. We did not reach the famous formation because we did not know and we retraced our steps to fish in the river that we had passed a while before.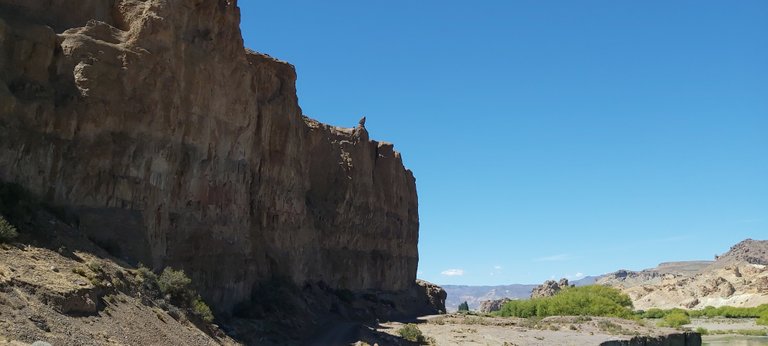 After many years of residing in the region, my friends finally got to know Piedra Parada and admired its beauty, so on this occasion, sure of the path to follow, we visited it again.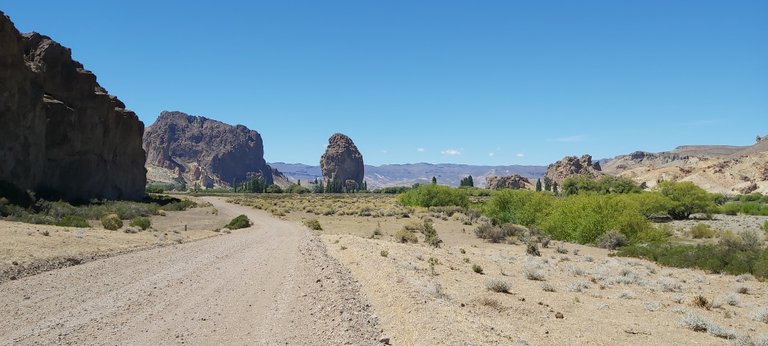 It really is a beautiful and magical place, as many say there is a special energy that revitalizes people. Many local and foreign tourists visit it every year and go on excursions in the area, rappel and climb and of course, take thousands of photographs of the rock formations and large crevasses that exist in the surrounding mountains.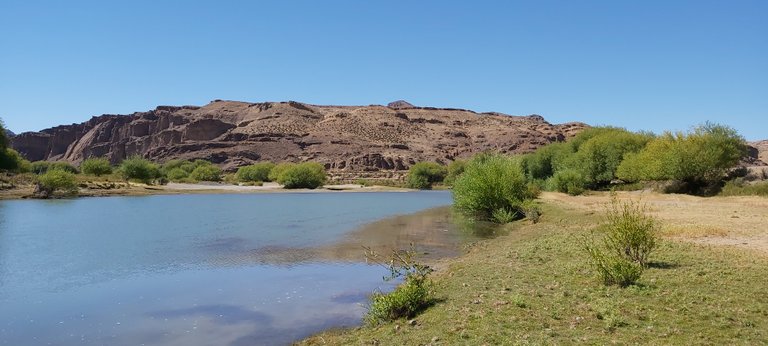 Of course, the main attraction is the great Piedra Parada but the whole environment is wonderful, even the Gualjaina River that delights the campers and of course the fishermen who must get away from the bustle of tourists to have a chance to fish for trout.
This place reminds me of those old cowboy movies that I saw for years in my childhood and adolescence, most of them filmed in semi-desert landscapes and around the Grand Canyon of Colorado, this area is similar although of course on a smaller scale.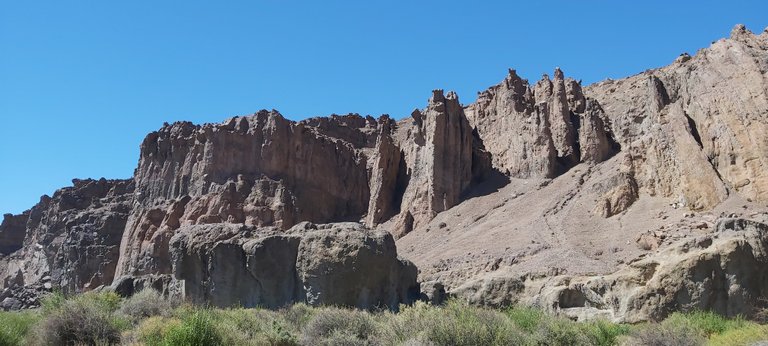 I leave you some photographs that, although they are not the best way to appreciate these places, give an idea of ​​how magnificent it is to enjoy them in person.

Hace varios años, cuando mis amigos que viven en Esquel tenían poco tiempo residiendo allí, los fui a visitar y de paso practicar la pesca con mosca. En uno de esos días me invitaron a ir hasta Piedra Parada y hacia allí salimos.
El viaje es bastante tortuoso ya que hay pocos kilómetros de asfalto y muchos de ripio o tierra y piedras. No llegamos hasta la famosa formación porque no conocíamos y volvimos sobre nuestros pasos a pescar en el río que habíamos pasado un rato antes.
Luego de muchos años de residir en la comarca mis amigos finalmente conocieron Piedra Parada y admiraron su belleza así que en esta ocasión, seguros del camino que había que seguir volvimos a visitarla.
Realmente es un lugar hermoso y mágico, según comentan muchos hay una energía especial que revitaliza a las personas. Muchos turistas locales y también extranjeros la visitan cada año y realizan excursiones por la zona, hacen rappel y escaladas y por supuesto toman miles de fotografías de las formaciones rocosas y de las grandes grietas que existen en las montañas circundantes.
Por supuesto que la atracción principal es la gran Piedra Parada pero todo el entorno es maravilloso, incluso el río Gualjaina que hace las delicias de los campistas y por supuesto de los pescadores que debemos alejarnos del bullicio de los turistas para tener alguna chance de pescar truchas.
Este lugar me hace acordar a esas viejas películas de vaqueros que ví durante años en mi infancia y adolescencia, la mayoría filmadas en paisajes semidesérticos y en los alrededores del Gran Cañón del Colorado, esta zona es parecida aunque por supuesto en menor escala.
Les dejo algunas fotografías que si bien no son la mejor manera de apreciar estos lugares da una idea de lo magnífico que es disfrutarlo en persona.
Las fotografías son de mi propiedad excepto las que menciono la fuente.
The photographs are my property except those mentioned by the source.
Héctor Gugliermo
@hosgug