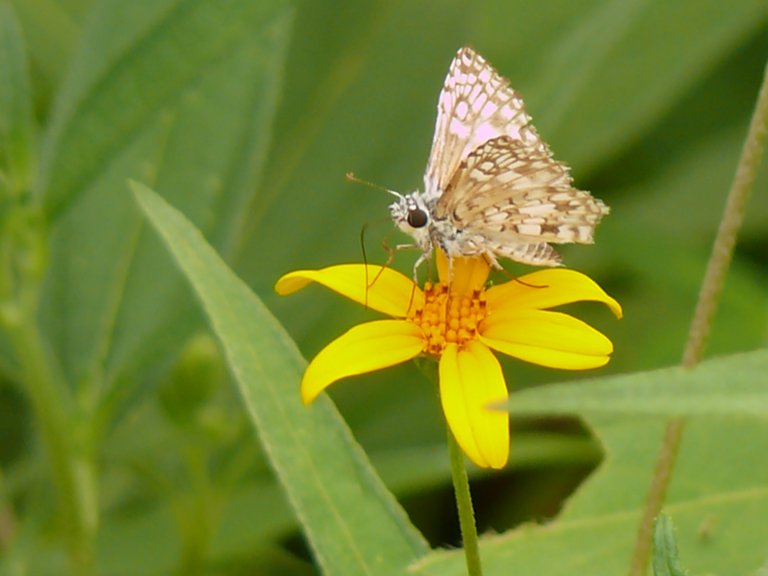 Greetings, my dear Earthlings. Today, as is customary, almost every day I go to the field to work on my farmland, in that project that I have mentioned in other publications, although this day because it is Sunday I take it softer and I started walking little by little pain in one knee) but that did not stop me, I feel that I am better, and on the way I could not miss my camera, each protagonist who met me, a photograph of him and here are some of the photos I took.

Saludos, mis estimados terrícolas. Hoy como ya es costumbre casi todos los días voy a el campo a trabajar en mis tierras de cultivo, en ese proyecto que he mencionado en otras publicaciones, aunque este día por ser domingo la lleve más suave y me fui caminando poco a poco (tengo dolor en una rodilla) pero eso no me detuvo, siento que ya estoy mejor, y en el camino no podía faltar mi cámara, cada protagonista que me encontraba suas, una fotografía de él y he aquí algunas de las fotos que hice.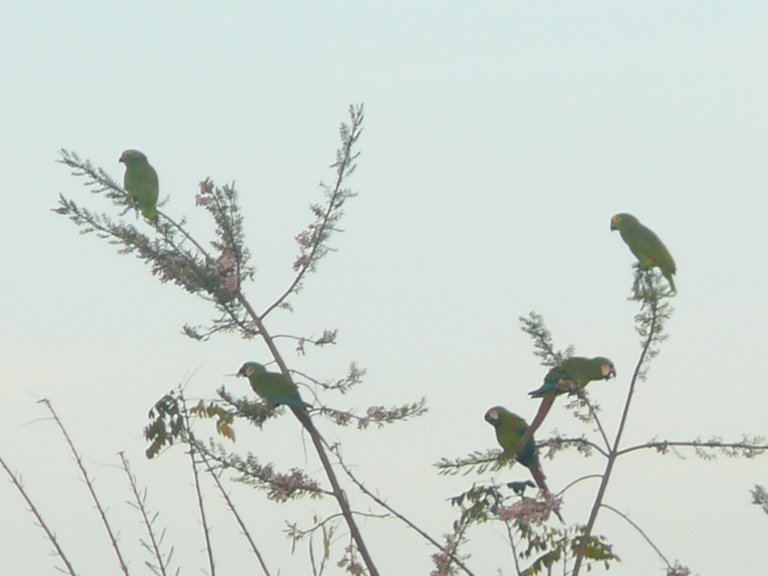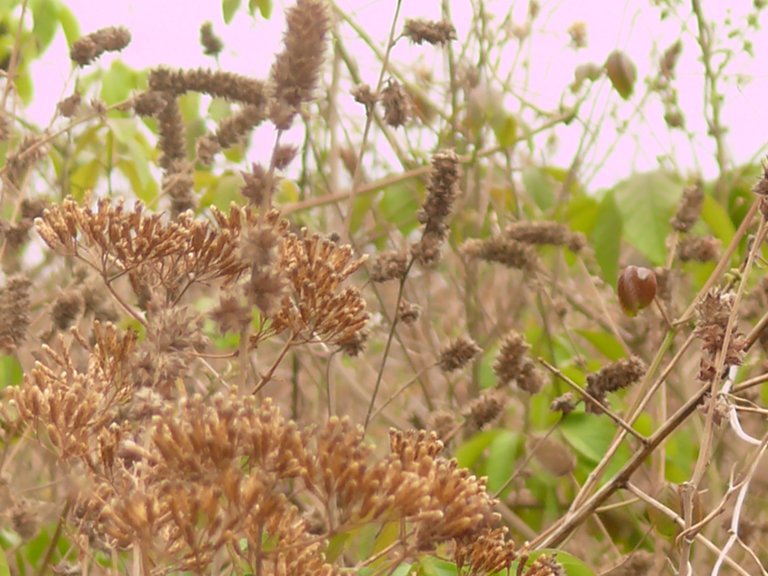 We are in the middle of summer, in one of the hardest stages because it does not rain and the sun heats up much more, everything is yellow, I call it the yellow season, where almost all the photos are overexposed, the truth is I like to leave the photos as I achieve them or as I see that at that moment the landscape was really looked at, I could do like most and with a program, modify the photographs and fill them with striking tones, but those who read me frequently know that I am one of those who prefer the true, or how things really look, yellowish from the summer, and you can see that most of the flowers have given way to dry seeds waiting for the winter to continue the continuous cycle of life: seeds-bushes-flowers-fruits- seeds.

Estamos en pleno verano, en una de las etapa más dura porque no llueve y el sol calienta mucho más, todo es amarillo, yo le llamo la época amarilla, donde casi todas las fotos quedan sobre expuestas, la verdad me gusta dejar las fotos como las logro o como yo veo que en ese momento se miraba realmente el paisaje, podría hacer como la mayoría y con algún programa, modificar las fotografías y llenarlas de tonos llamativos, pero los que me leen con frecuencia saben que soy de los que prefiero la verdad, o como se ven las cosas realmente, amarillentas por el verano, y pueden ver que la mayoría de flores han dejado paso a semillas secas que esperan por el invierno para continuar el continuo ciclo de vida: semillas-matas-flores-frutos-semillas.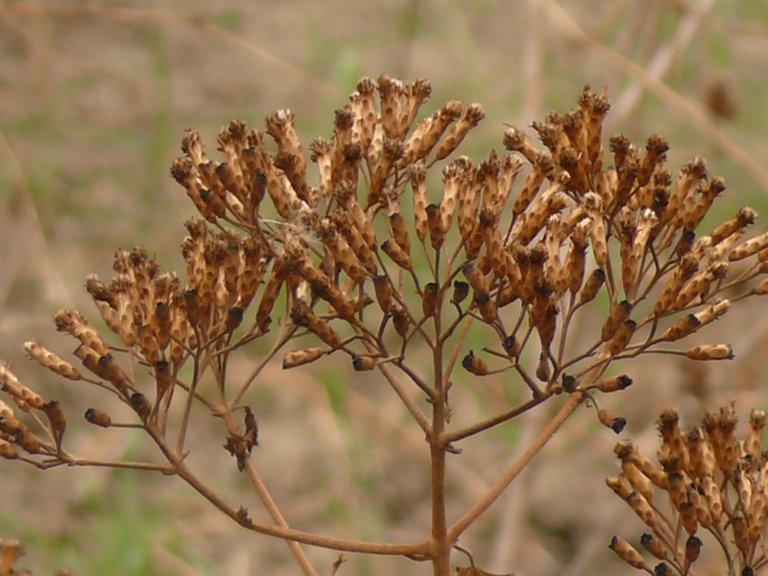 See how those girls wait there inert for the wind to do its work and then the rainy season arrives to begin again that journey of continuous passage of their lives.

Vean como esas niñas esperan allí inertes a que el viento haga su trabajo y luego llegue el la época de lluvias para comenzar de nuevo ese viaje de continúo paso de su vida.

Seeds that come from a flower, flowers that sometimes bear fruit, fruits that carry seeds or seeds that fly, a silent verse that speaks of time and has been dancing in the days for a long time.

Semillas que vienen de una flor, flores que algunas veces dan frutos, frutos que llevan las semillas o semillas que vuelan, un verso silente que habla del tiempo y lleva mucho tiempo, danzando en los días.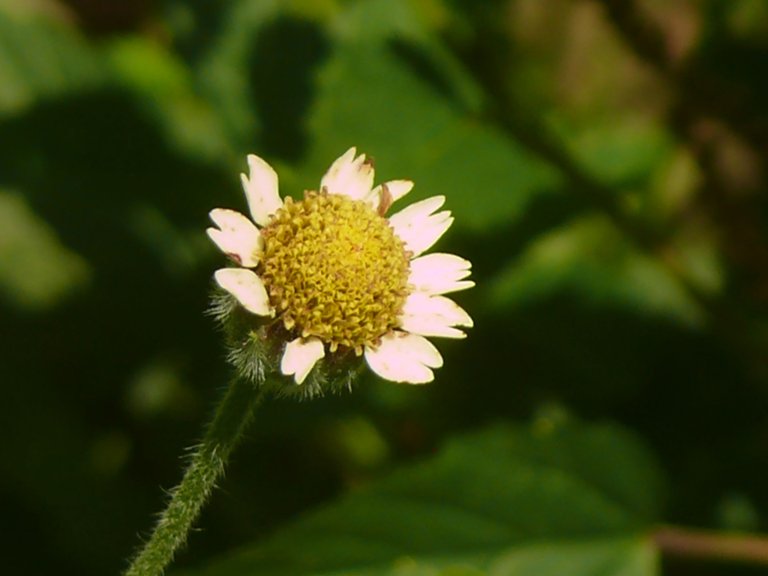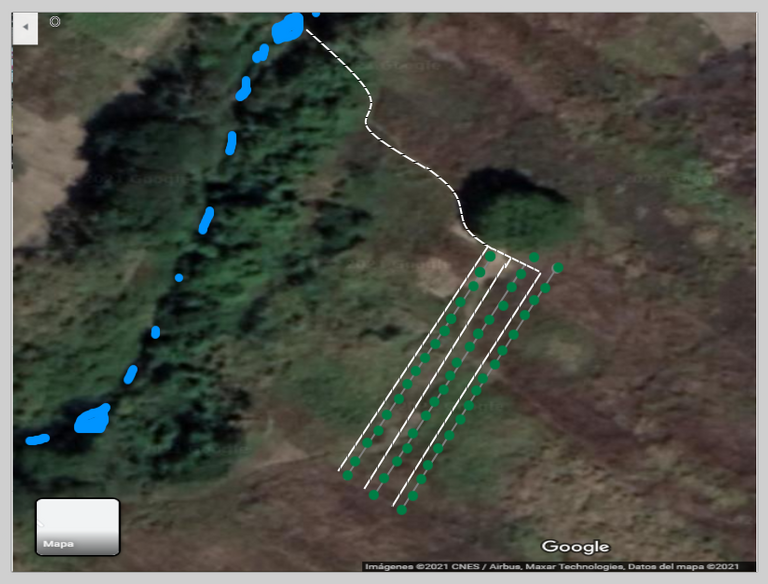 Well, I show you this image that has its source down there and the one that I modify with Paint.net, a program that I like to use a lot, so that you understand what I did today in the field, as it is Sunday, today I did not want to do other things , Stronger jobs, I only watered those almost 180 banana plants that I have, I must water them carrying water from the small river, while we finish removing about 360 meters of hoses to move, we already have about 200 ready and we need to remove the rest, but There I marked the plants with green dots and in gray lines what I should walk, so it looks easy, it requires effort to load the water to bring the necessary water to each one. In summer that river dries up, but when it was almost dry, a few days ago it rained with enough force to leave a few puddles again or as we say wells, at those points where there is a good amount of water. Then we all sat there under that big tree to rest and enjoy the breeze, which was strong today but which provided a feeling of peace and beauty in our soul, I closed my eyes and enjoyed that magical moment for a long time. The image shown by the Google satellite is somewhat backward, because it does not show the plants in real time, it also does not show how we clean the area and also for tomorrow hire a tractor with its tools to track the land and prepare it to sow a good amount of corn, and I just have to wait to connect that water supply to get started.

Bueno, les muestro esta imagen que tiene su fuente allí abajo y el que modifique con Paint.net, un programa que me gusta usar mucho, para que entiendan lo que hice hoy en el campo, como es domingo, hoy no quise hacer otras cosas, trabajos más fuertes, solo regué esas casi 180 plantas de bananas que tengo, las debo regar cargando agua del pequeño río, mientras terminamos de sacar para mudar unos 360 metros de mangueras, ya tenemos como unos 200 listos y falta sacar lo demás, pero allí les marque con puntos verdes las plantas y en líneas grises lo que debo caminar, así que se ve fácil, requiere de esfuerzo cargar el agua para llevarle el agua necesaria a cada una. En verano se seca ese río, pero cuando estaba casi por secarse, hace unos días ha llovido con suficiente fuerza como para dejar de nuevo unos cuantos charcos o como le decimos nosotros pozos, a esos puntos donde queda buena cantidad de agua. Luego nos sentamos todos allí bajo ese gran árbol a descansar y disfrutar de la brisa, que hoy estaba fuerte pero que brindaba una sensación de paz y belleza en nuestra alma, yo cerré los ojos y disfrute por un buen rato de ese momento mágico. La imagen que muestra el satélite Google, es algo atrasada, porque no muestra las plantas en tiempo rea, además no deja ver como limpiamos la zona y además para mañana contrate un tractor con sus herramientas para rastrear la tierra y prepararla para sembrar una buena cantidad de maíz, y solo debo esperar por conectar ese suministro de agua para comenzar.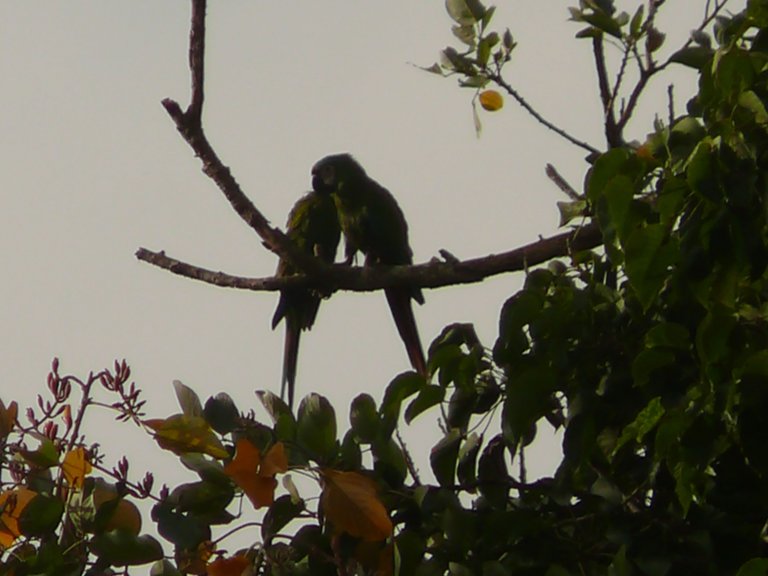 I kept taking some photos when I came back and I left that one of the macaws caressing each other for the farewell, those birds have recovered since they were almost extinct in the area and their population has grown pleasantly, which makes me very happy.

Seguí haciendo algunas fotos cuando venía de regreso y deje esa de las guacamayas acariciándose para la despedida, esas aves se han recuperado ya que estaban casi extintas en la zona y su población ha crecido gratamente, lo que me alegra muchisímo.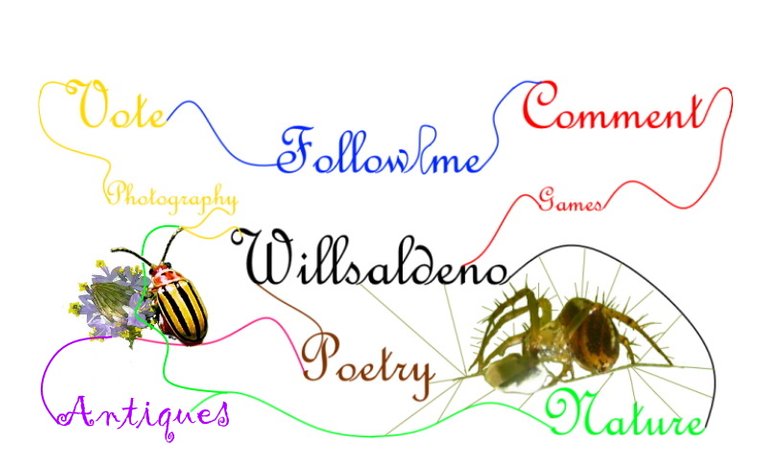 This is where the lyrics go for today, I invite you to continue looking a little more of this world in the next publication, I hope it will be tomorrow, or later, maybe the voice will be seen or will let you see something about games, so if you liked it What is being done for you here, do not hesitate to support the work with something positive, below I invite you to:

Hasta aquí llegan las letras por hoy, les invito a seguir mirando un poco más de este mundo en la siguiente publicación, espero sea mañana, o más tarde, quizás la voz verse o o deje ver algo sobre juegos, así que si te ha gustado lo que se hace para ustedes aquí, no dudes en apoyar el trabajo con algo positivo, allí abajo te invito a: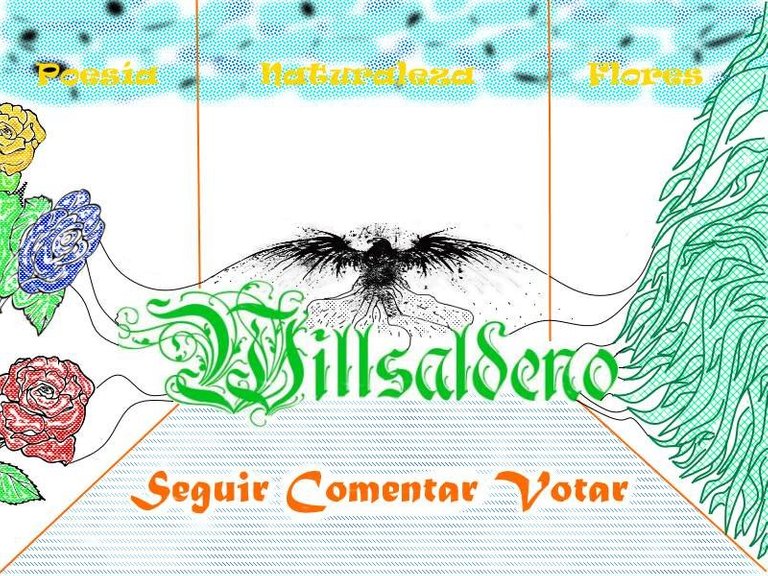 Nota-Note
Bilingüe: Que utiliza dos lenguas al mismo nivel o se hace en dos lenguas
Bilingual: That uses two languages ??at the same level or is done in two languages.
Camera: Panasonic Lumix DMC-FZ50.



Lent: Leica 1: 2.8-3.7 / 7.4-88.8.

Location: Villa de Cura.



Original photographs of willsaldeno, I do not edit the photos, because I like to put only what I achieve with the camera and not something improved with an editor.