Hola a todos, como me agradan las plantas y también es una manera de embellecer el jardín, integre al mismo esta hermosa plata de hiedra colgante, la cual al integrarse a las demás planta esta sobresale dado que su belleza es sin igual, lo digo por las formas y colores de sus hojas, y sus tallos, los cuales son muy fuertes y flexibles, bueno sus hojas son tan abundantes, como se ve en la foto son bastantes separadas unas de otras, por eso es lo que decía de que dicha planta sobresale de las otras.
Se dice que la hiedra es una planta de zona húmeda, la misma es oriunda del sur de EUROPA, existen muchas variedades de la misma pero la que se ve en la foto es la hiedra común.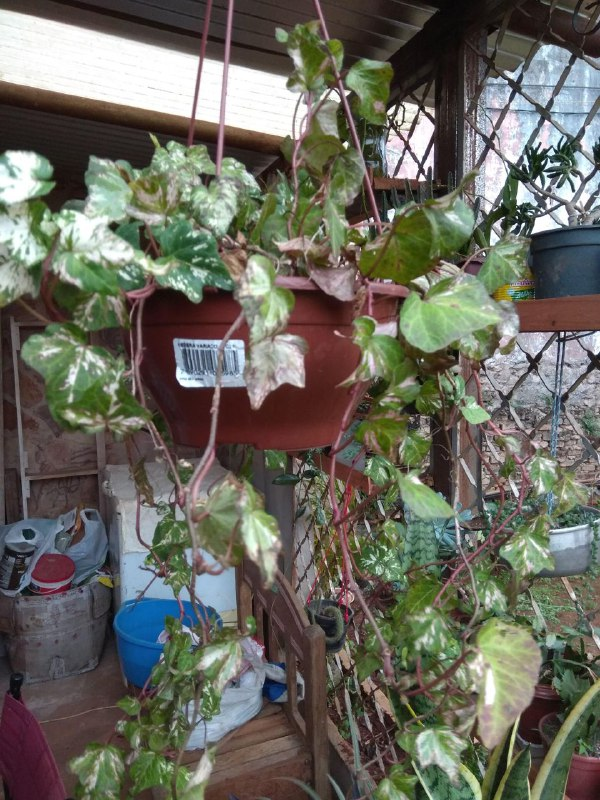 Lo que me agrada de esta planta sus ramificaciones, las que se desplazan a varios metros, formando un cuadro precioso de la naturaleza, los colores van en degrade de verde oscuro hasta quedar casi blanco, o sea con manchas.
Si les agradan las plantas en el jardín, es un buen motivo, porque en lo personal considero que las misma nos llenan de vida, asimismo espero sus retornos de los comentarios.
MUCHAS GRACIAS POR SEGUIRME Y LEERME.
TRANSLATED INTO ENGLISH.
Hello everyone, as I like the plants and it is also a way to beautify the garden, I integrate this beautiful silver ivy hanging, which when integrated into the other plant this stands out because its beauty is unparalleled, I say this by the shapes and colors of its leaves, and stems, which are very strong and flexible, well its leaves are so abundant, as seen in the photo are quite separate from each other, so that's what I said that this plant stands out from the others.
It is said that the ivy is a plant of humid zone, the same one is native of the south of EUROPE, there are many varieties of the same one but the one that is seen in the photo is the common ivy.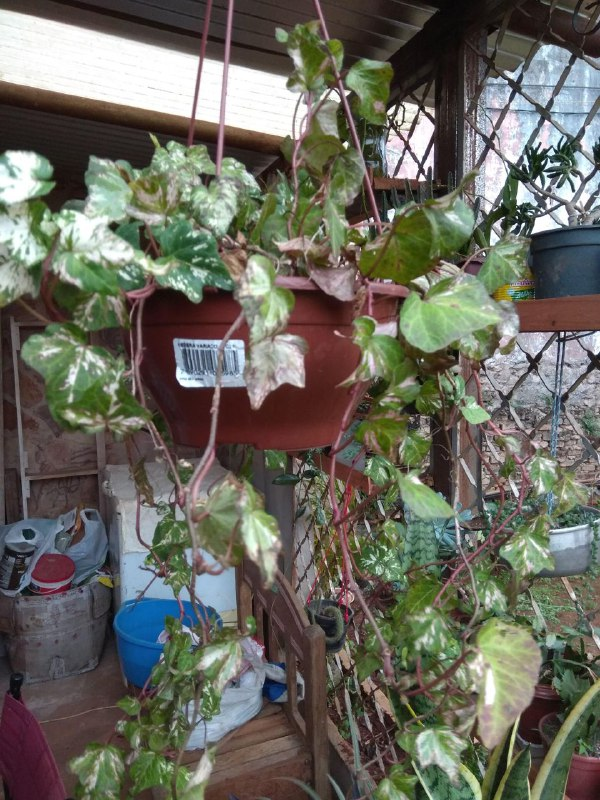 What pleases me about this plant is its ramifications, which move several meters, forming a beautiful picture of nature, the colors are degrading from dark green to almost white, that is to say with spots.
If you like the plants in the garden, it is a good reason, because personally I consider that the same ones fill us with life, also I wait for your returns of the comments.
THANK YOU VERY MUCH FOR FOLLOWING AND READING ME.