Buenos días a todos, grande es mi alegría, levantarme por la mañana, como lo hago todos los días, al salir al jardín me lleno de gozo y alegría ver que una de mis flores favoritas comenzó a exponerse bueno a abrirse, lo que mas destaco es su color amarillo imponente, el cual resalta de las demás flores, estas son parecidas o similares a las rosas colombianas, son de tamaño grande y recién se esta abriendo el pimpollo.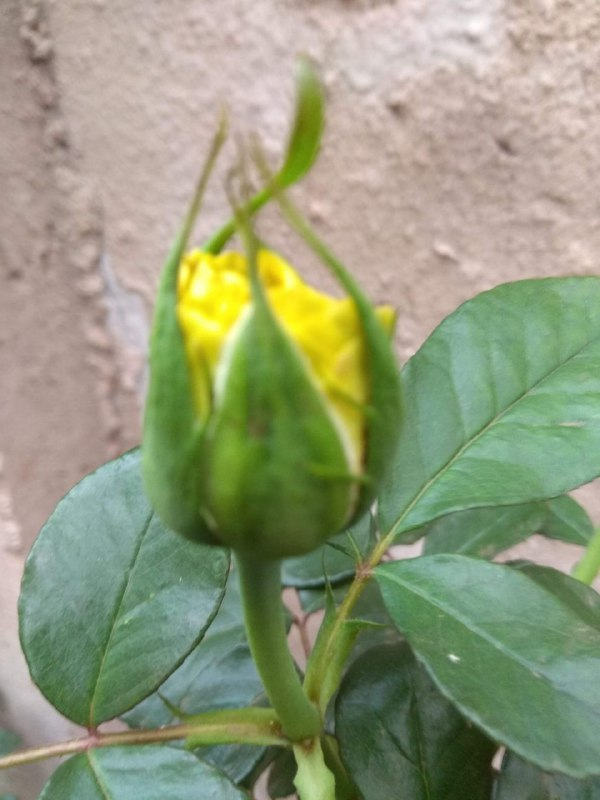 Como podemos ver en las fotos, la mayoría de sus pimpollos se están abriendo, podemos ver también el color verde de sus hojas y tallo, es debido al producto natural con el que una ves por semana le aplico, que es el siguiente, junto unas 30 colillas de cigarrillos la coloco en una botella con agua, las dejo reposa una semana, que es cuando la nicotina de dicho cigarrillo comienza comienza a largar la misma, dejando al agua que se torne de un color amarronado, luego esto lo sacudo o lo muevo bien hasta que quede todo bien mesclado y este liquido es el que le aplico, es una manera de cuidar las plantas de flores, me lo enseño mi abuela, y les aseguro que da muy buenos resultados.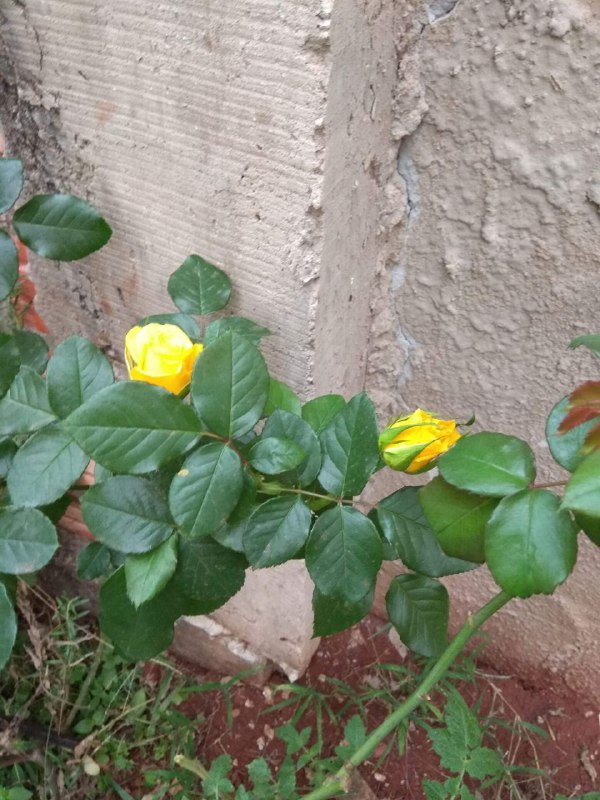 En esta foto esta la prueba de lo que les estoy comentando en esta publicación amigos, dicho liquido rechaza los pulgones de las plantas de flores y también a otros insectos que dañan las mismas, dejando de esta forma el color como dije imponente de las flores como en este caso el amarillo.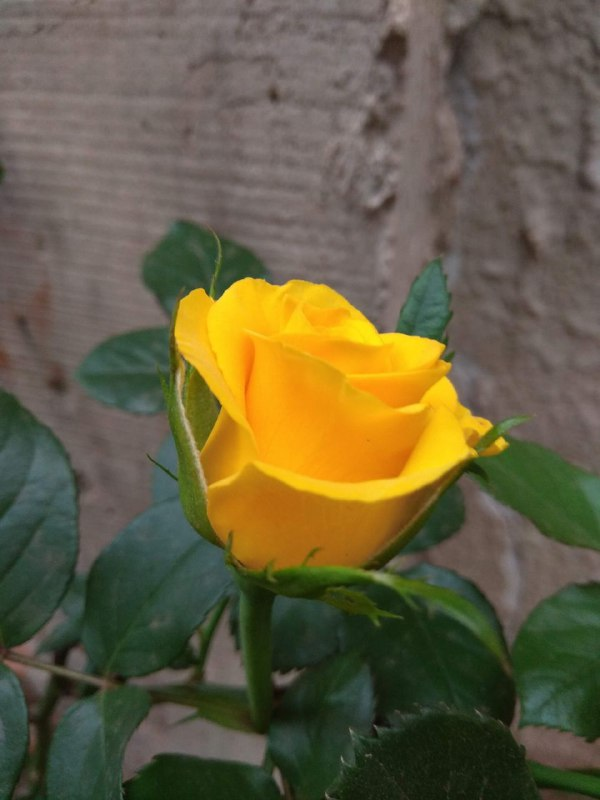 Existen otros productos caseros para aplicar a las plantas, pero esto seria en los próximos post, por ejemplo para combatir los caracoles que son los que mas daños hacen, así que de haberles agradado lo escrito en este post, por lo cual espero que lo pongan en practica y verán el resultado, asimismo espero leer sus comentarios .
MUCHAS GRACIAS POR SEGUIRME Y LEERME,QUE TENGAN BUEN DIA.
TRANSLATED TO ENGLISH
Good morning everyone, great is my joy, getting up in the morning, as I do every day, when I go out to the garden I am filled with joy and joy to see that one of my favorite flowers began to expose itself, well to open, which stands out the most. It is its imposing yellow color, which stands out from the other flowers, these are similar or similar to Colombian roses, they are large and the bud is just opening.
! [image.png] (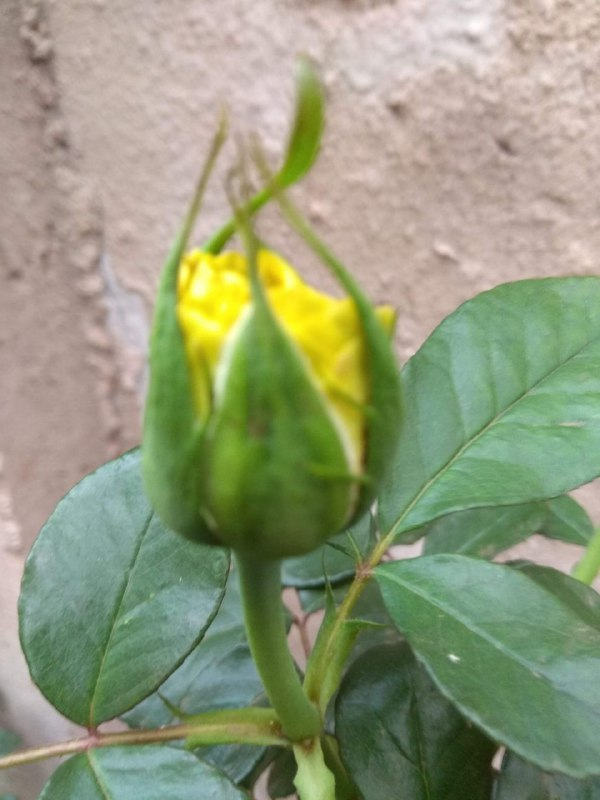 )
As we can see in the photos, most of its buds are opening, we can also see the green color of its leaves and stem, it is due to the natural product with which I apply it once a week, which is the following, along with some I put 30 cigarette butts in a bottle with water, I leave them to rest for a week, which is when the nicotine in said cigarette begins to release it, leaving the water to turn a brownish color, then I shake it or it I move well until everything is well mixed and this liquid is what I apply to it, it is a way of caring for flower plants, my grandmother taught me, and I assure you that it gives very good results.
! [image.png] (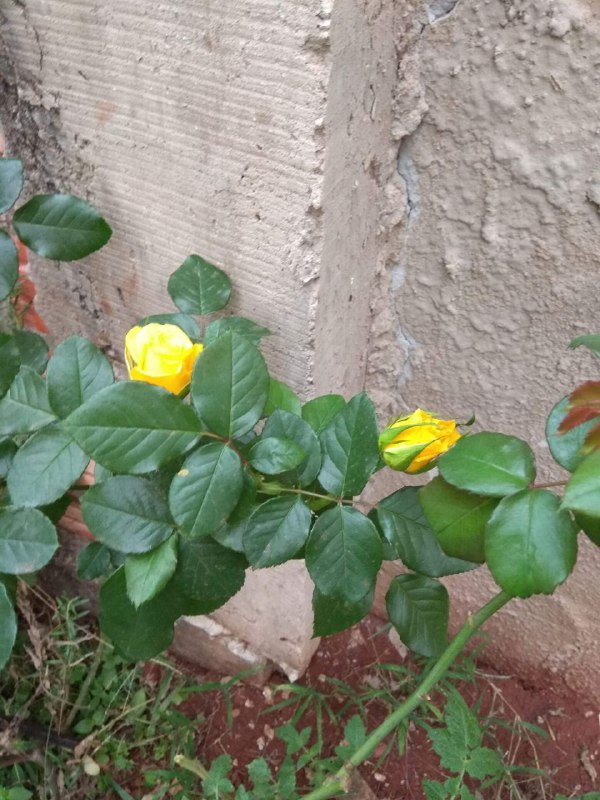 )
In this photo is the proof of what I am telling you in this publication, friends, said liquid rejects aphids from flower plants and also other insects that damage them, thus leaving the color as imposing said of the flowers as in this case yellow.
! [image.png] (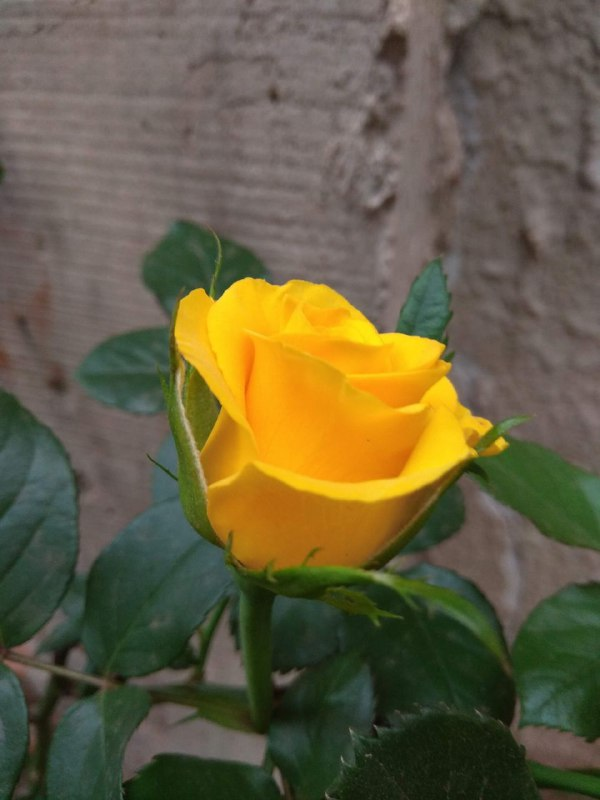 )
There are other home-made products to apply to plants, but this would be in the next post, for example to combat snails, which are the ones that do the most damage, so if you have liked what is written in this post, I hope you will put it in practice and you will see the result, I also hope to read your comments.
THANK YOU VERY MUCH FOR FOLLOWING AND READING ME, HAVE A GOOD DAY.