Surely when you created your wallet you had the option to create the key with recovery phrase, this is an interesting proposal for the security management of our wallet. Thanks to this frace it is easier to safeguard the values ​​of our wallet and recover them at any time.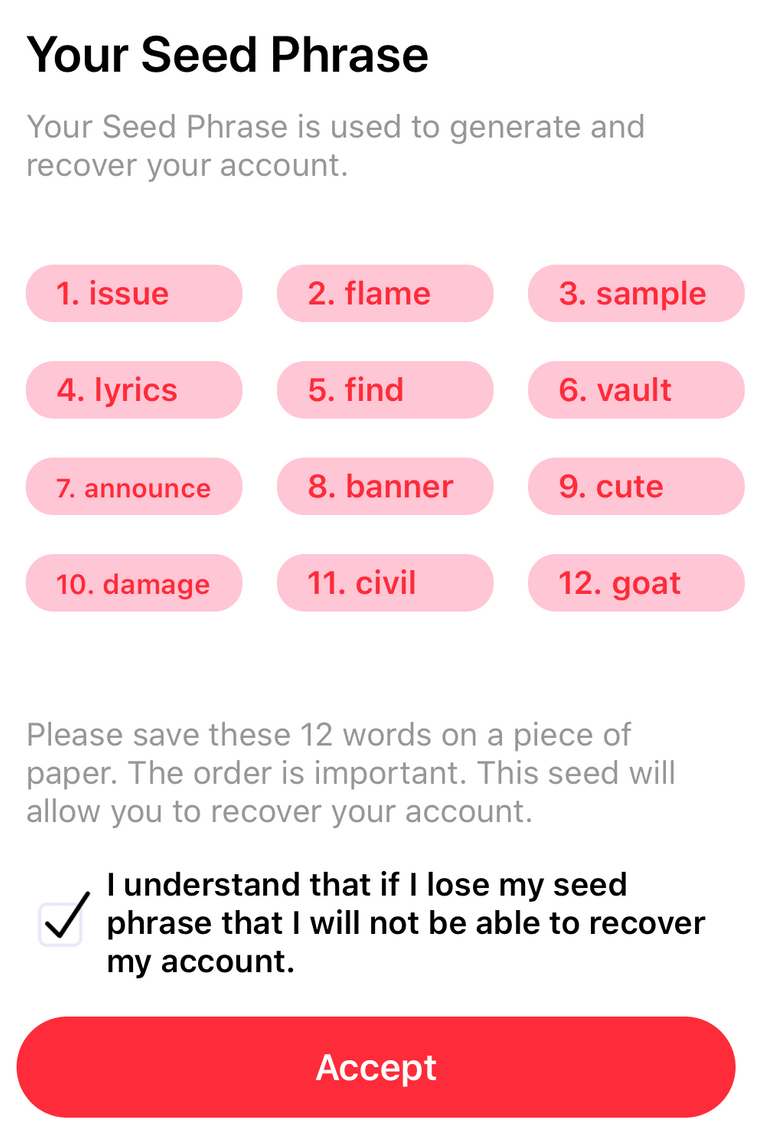 Link
What is it?
It is a set of words chosen randomly ranging from 12 to 24 words, It takes the place of Master Key, in case of any inconvenience with this phrase we can recover the backing of our wallet.
In the case of loss, theft or other inconvenience with our wallet it is possible to recover the values ​​that we have so far, the wallet is recovered and a password is associated and when the wallet is restored it is synchronized with the res, restoring the existing values.
NOTE
The recovery phrase allows you to RECOVER in case of loss of theft or loss, but if someone obtains that phrase and agrees, they can have domain of said wallet, the power to transfer the funds to another address. That is why we recommend making a backup copy of this phrase on some external medium and mainly on paper, in this way our wealth will be safe.
---
Español
---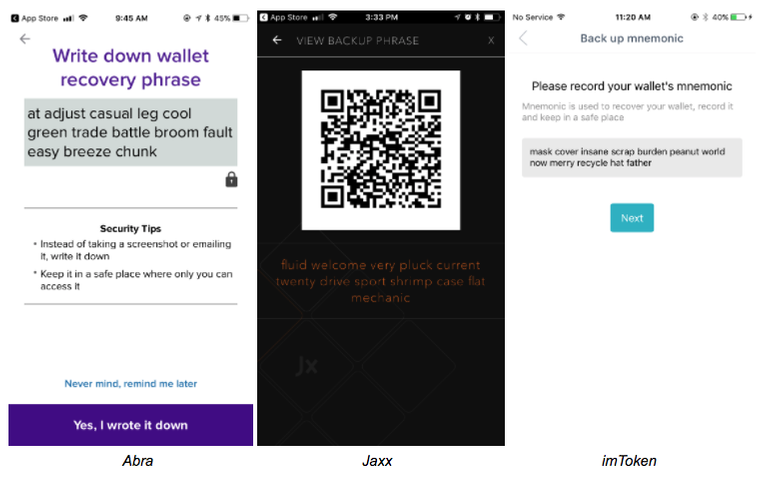 Link
Seguramente cuando creaste tu wallet haz tenido la opción de crear la clave con frase de recuperación, esta es una propuesta interesante para el manejo de seguridad de nuestra wallet. Gracias a esta frace se hace mas sencillo resguardar los valores de nuestra wallet y recuperarlos en cualquier momento.
¿Que es?
Es un conjunto de palabra elegida de manera aleatorias que van desde 12 a 24 palabras, Toma el lugar de Master Key, ante cualquier inconveniente con esta frase podemos recuperar el respaldo de nuestra wallet.
En el caso de estravío, robo u otro inconveniente con nuestra wallet es posible recuperas los valores que poseemos hasta el momento, se recupera la wallet y se asocia una contraseña y al restaurarse la wallet se sincroniza con la res restaurando los valores existentes.
NOTA
La frase de recuperación te permite RECUPERAR en caso de pérdida robo o extravío, pero si alguien obtiene esa frase y accede puede tener dominio de dicha wallet, el poder de transferir los fondos a otra dirección. Es por ello que recomendamos realizar copia de seguridad de esta frase en algún soporte externo y principalmente en papel, de esta manera nuestra riqueza estará segura.
Gracias por pasar.