Algo que como Coach de vida escucho de seguido es "No se que decir", esto sobretodo ante la tarea de entablar conversaciones con desconocidos para dejar la timidez, esto en primera instancia produce algo de inseguridad y como consecuencia no nos permite llegar y conectar con desconocidos, hasta llegamos a creer que si hablamos diremos tonterías y solo lograremos hacer el ridículo.
Something that as a Life Coach I often hear is "I don't know what to say", this above all in the face of the task of starting conversations with strangers to leave shyness, this in the first instance produces some insecurity and as a consequence it does not allow us to arrive and connect with strangers, we even come to believe that if we talk we will talk nonsense and we will only make a fool of ourselves.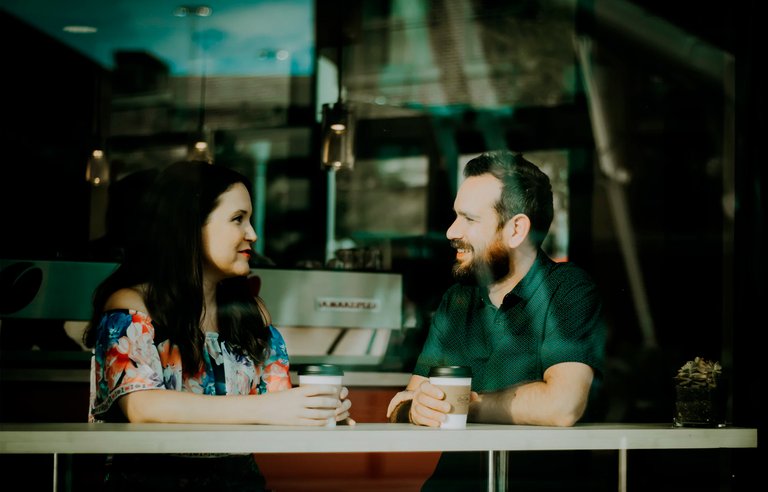 LINK

| Español | English |
| --- | --- |
| Es por ello que en la publicación anterior vimos la importancia de la curiosidad y generar esta curiosidad para interesarnos en los demás ya que a la mayoría de las personas nos gusta hablar de nosotros mismos. | That is why in the previous post we saw the importance of curiosity and generating this curiosity to be interested in others since most of us like to talk about ourselves. |
| Español | English |
| --- | --- |
| La curiosidad y hacer preguntas son excelentes recursos a la hora de conectar con otros, es fácil no saber que decir en determinado momento y el temor de decir estupideces nos puede bloquear, por ello es que necesitamos hacer preguntas para que la otra persona hable de si misma, así ponemos nuestra atención en él/ella y no es necesario llevar la carga de hacer comentarios inteligentes. | Curiosity and asking questions are excellent resources when it comes to connecting with others, it is easy not to know what to say at a certain moment and the fear of saying stupid things can block us, that is why we need to ask questions so that the other person can talk about themselves. This way we put our attention on him / her and it is not necessary to carry the burden of making intelligent comments. |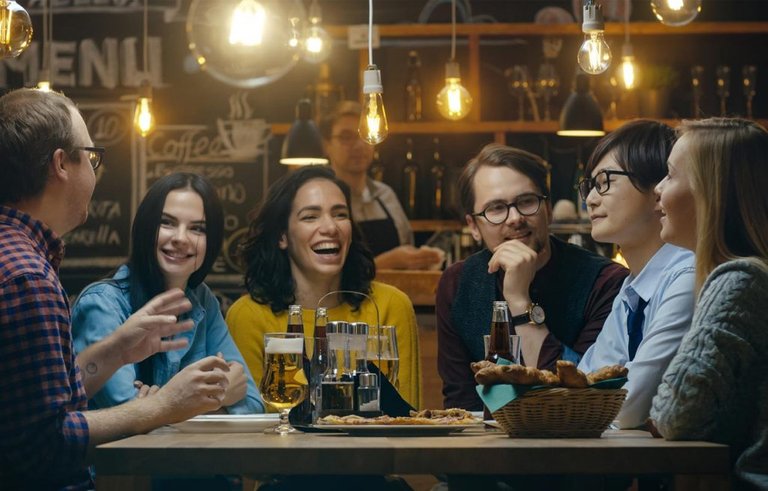 Link
| Español | English |
| --- | --- |
| Así demuestras interés por las personas, descubrirás cosas que le gusta, y seguramente cuando hablen de lo que les apasiona verá el brillo de sus ojo, y hasta pueden concordar algo que les guste a ambos, descubrirás cosas extraordinarias de las personas y si hay lugar dile un cumplido harás que la persona se sienta muy bien. | This way you show interest in people, you will discover things they like, and surely when they talk about what they are passionate about, you will see the sparkle in their eyes, and they can even agree on something that they both like, you will discover extraordinary things about people and if there is room Complimenting them will make the person feel great. |

Todo lo que necesitas es preguntar, escuchar y reconocer.
All you need to do is ask, listen and acknowledge.

Lo relatado en esta publicación es 100% de mi autoría, ha salido de mi cerebro por mi experiencia, fracasos y estudio de distintas fuentes. Cualquiera que quiera tomar parte de este relato puede solicitar el permiso correspondiente para hacerlo.

Diseño: Banner realizado por @egonz
Sígueme en:
| LBRY | BitTube |

Ganar publicando tus videos, registrarte aquí | LBRY |