Conforme a los estudios del comportamiento humano en la primera impresión decidimos si una persona nos cae bien, si confiamos o no y todo esto es en cuestión de apenas unos segundos, esto sucede mucho antes de escuchar hablar a la persona.
According to the studies of human behavior in the first impression we decide if we like a person, if we trust or not and all this is in a matter of just a few seconds, this happens long before we hear the person speak.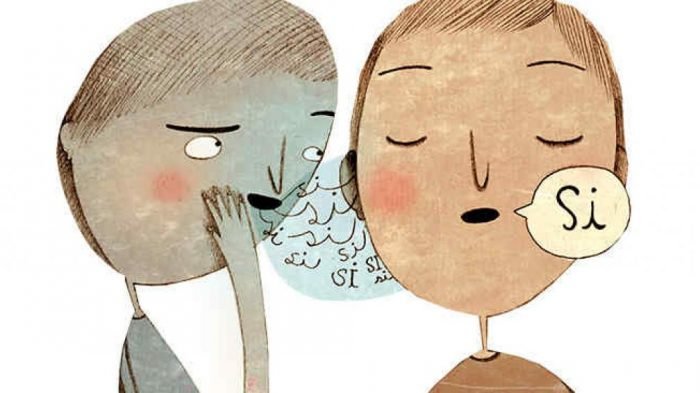 LINK

| Español | English |
| --- | --- |
| Por razones de la evolución humana reaccionamos orientados a la supervivencia y decidimos casi de manera instantánea si luchamos o abandonamos el lugar corriendo y de alguna manera buscamos respuestas a tres preguntas básicas: ¿Es mi amigo o enemigo? ¿Es mi aliado o mi rival? ¿Es un ganador o un perdedor? | For reasons of human evolution we react oriented towards survival and decide almost instantaneously whether to fight or run away and somehow seek answers to three basic questions: Is he my friend or foe? Is it my ally or my rival? Are you a winner or a loser? |

| Español | English |
| --- | --- |
| En resumidas palabras el instinto básico de supervivencia nos lleva a decidir si estamos o no en peligro, en el caso que sea amigo todo bien, pero si no lo es puede ser un enemigo. | In short, the basic survival instinct leads us to decide whether or not we are in danger, if it is a friend, everything is fine, but if it is not, it may be an enemy. |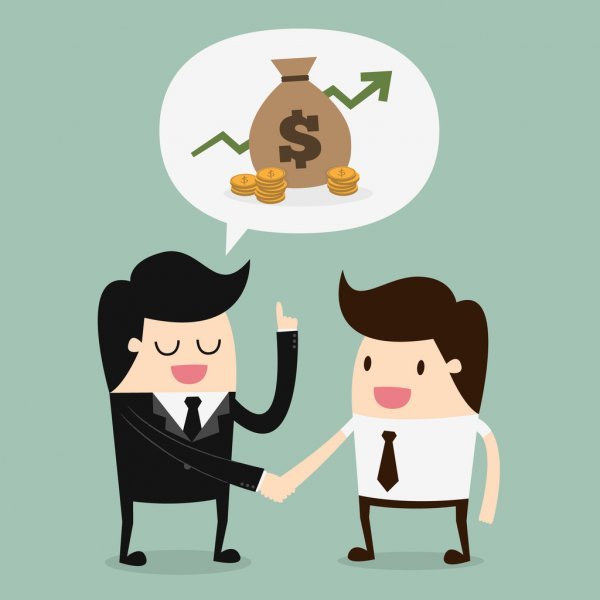 LINK
| Español | English |
| --- | --- |
| Cuando deseamos saber o descubrir si es ganador o perdedor sabremos inmediatamente si tiene capacidad de lograr las intenciones que trae. ¿Si es enemigo y ganador? lo probable es que nos ataque y debemos decidir si huimos o atacamos, pero si es ganador y amigo bajaremos la guardia y nos hacemos mas vulnerables y empáticos, y si es amigo y PERDEDOR seguramente no le daremos atención ya que creemos que no nos aportará nada. | When we want to know or discover if he is a winner or a loser, we will know immediately if he has the capacity to achieve the intentions that he brings. If he is enemy and winner? It is likely that he will attack us and we must decide whether to flee or attack, but if he is a winner and a friend, we will lower our guard and become more vulnerable and empathetic, and if he is a friend and a LOSER, we will surely not pay attention to him since we believe that he will not contribute anything to us. . |

| Español | English |
| --- | --- |
| Cuando entendemos que es amigo y ganador queremos saber si es un aliado para generar algún tipo de colaboración en equipo. Si bien hoy no hay amenazas reales como en edades primitivas, la primera impresión sigue siendo lo que hace que decidamos de determinada manera. | When we understand that you are a friend and a winner, we want to know if you are an ally to generate some kind of team collaboration. Although today there are no real threats as in primitive ages, the first impression is still what makes us decide in a certain way. |

Lo relatado en esta publicación es 100% de mi autoría, ha salido de mi cerebro por mi experiencia, fracasos y estudio de distintas fuentes. Cualquiera que quiera tomar parte de este relato puede solicitar el permiso correspondiente para hacerlo.

Diseño: Banner realizado por @egonz
Sígueme en:
| LBRY | BitTube |

Ganar publicando tus videos, registrarte aquí | LBRY |