Existen áreas claves en las que NO podemos excedernos, y debemos ser muy moderados en el momento de escalar nuestro negocio, y si hemos tenido que recurrir a financiación externa mucho mas aún.
There are key areas in which we CANNOT exceed, and we must be very moderate when scaling our business, and if we have had to resort to external financing much more.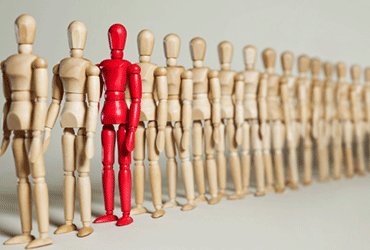 Link

Contratación de personal
Existe un exceso que es muy peligroso, es cuando se realizan excesivas contrataciones cuando ya disponemos de dinero mucho antes de nuestras necesidades. NO OLVIDES que en el momento de escalar la empresa se debe mantener un equilibrio, se debe estar lo mas ligero posible.
Recruitment

There is an excess that is very dangerous, it is when excessive hires are made when we already have money long before our needs. DON'T FORGET that at the time of scaling the company a balance must be maintained, it must be as light as possible.

¿Gastar mas de lo necesario?
Hay casos en que se recibe una inyección de liquidez y esto unido a la mala administración y la falta de disciplina genera un acceso de gastos, recordemos que estos gastos deben estar enfocados para el crecimiento y desarrollo del negocio.
Spend more than necessary?

There are cases in which an injection of liquidity is received and this together with mismanagement and lack of discipline generates an access of expenses, remember that these expenses must be focused for the growth and development of the business.

Recordemos que cualquier negocio en el principio ha sido pequeño, pero mas tarde vemos los resultados de solo aquellos que han podido escalar. Si tienes los productos, los procesos y los colaboradores adecuados no tienes la garantía de no tener problemas, pero si tienes mayor probabilidad de éxito.
Let's remember that any business in the beginning has been small, but later we see the results of only those that have been able to scale. If you have the right products, processes and partners, you are not guaranteed to have no problems, but if you have a greater chance of success.

Lo relatado en esta publicación es 100% de mi autoría, ha salido de mi cerebro por mi experiencia, fracasos y estudio de distintas fuentes. Cualquiera que quiera tomar parte de este relato puede solicitar el permiso correspondiente para hacerlo.

Diseño: Banner realizado por @egonz
Sígueme en:
| LBRY | BitTube |

Ganar publicando tus videos, registrarte aquí | LBRY |
Crea tu cuenta y gana tus $5 al instante | Honeygain |