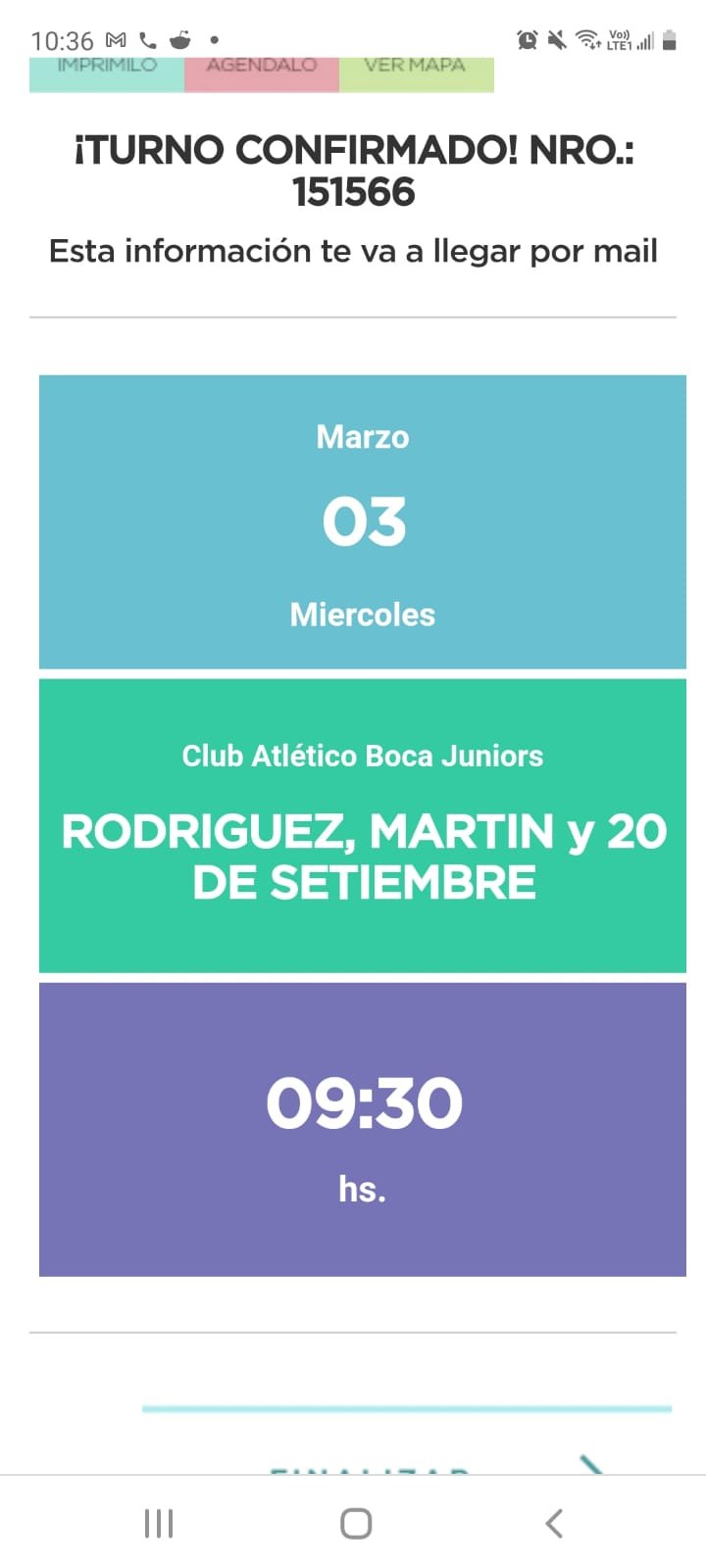 In the same way that throughout 2020 there was talk of the pandemic, I think this year we will talk about vaccines, it is not really an assumption, it is a certainty, at least here in my country.
We were, we are and we will be disorganized, it is a truism but that does not invalidate that it is a truth.
We have few vaccines, the necessary ones have not arrived due to different problems, some mysterious and others logistical, economic and political. The truth is that vaccination is progressing at a snail's pace and we still do not even have 1% of the vaccinated population. At this rate, according to calculations by specialists, it will take 10 years to have the entire population vaccinated, which is absolutely unacceptable and dangerous.
As if this were not enough, a kind of advantageous and illegal vaccination of people in power and their relatives came to light. What is comical and pathetic at the same time is that the individual who brought the scandal to light belongs to the same force that is in the government and is not just any official or low-level or novice close friend, he is a journalist and writer, president of CELS (Center for Legal and Social Studies) a non-governmental organization dedicated to the defense of human rights; This man, an occasional complainant of the so-called "VIP vaccination program," has been president of this study center since 2000 and is also a member of the board of directors of Human Rights Watch - Americas. In his statements, he mentioned that he was called to be vaccinated by "his friend, the minister" and the inoculation was carried out at the National Health Ministry. Of course, he was not among the groups defined by the government itself as a priority.
This caused a gigantic commotion that the government is still trying to cover up in some way, in principle it cost the health minister his job and the final consequences are not yet known.
The new designated minister has promised to reorganize and transparency the issue of vaccination, now she publishes figures but in them, we see today more than 17,000 vaccinated under the label "essential personnel", a kind of bag of cats without names or exact definitions about what those two words mean, more of the same.
Meanwhile, some good news has reached me, my 86-year-old mother has a turn to get vaccinated on March 3, she has already been warned that this will be possible only if the vaccine is available.
I hope and pray that the officials on duty put aside their political desires, their unpleasant methods of taking advantage to get one more vote, and dedicate themselves to doing what the vote gave them as a mandate: to govern for all.

De igual manera que durante todo el 2020 se habló de la pandemia, creo que este año se hablará de las vacunas, en realidad no es una suposición, es una certeza, al menos aquí en mi país.
Fuimos, somos y seremos desorganizados, es una verdad de Perogrullo pero eso no invalida que sea una verdad.
Tenemos pocas vacunas, no han llegado las necesarias por diferentes problemas, algunos misteriosos y otros logísticos, económicos y políticos. Lo cierto es que la vacunación avanza a paso de tortuga y aun no tenemos siquiera el 1% de la población vacunada. A este ritmo según cálculos de especialistas tardaremos 10 años en tener a toda la población vacunada, absolutamente inaceptable y peligroso.
Por si esto fuera poco salió a la luz una especie de vacunación ventajera e ilegal de personas del poder y sus allegados. Lo cómico y patético a la vez es que el individuo que sacó a la luz el escándalo pertenece a la misma fuerza que está en el gobierno y no es cualquier funcionario o allegado de escaso nivel o novato, es un periodista y escritor, presidente del CELS (Centro de Estudios Legales y Sociales) una organización no gubernamental dedicada a la defensa de los derechos humanos; este señor, ocasional denunciante del llamado "vacunatorio VIP", es presidente de ese centro de estudios desde el año 2000 y además forma parte de la junta directiva de Human Rights Watch – Americas. En sus declaraciones mencionó que fue llamado a vacunarse por "su amigo el ministro" y la inoculación se llevó a cabo en el propio ministerio de Salud de la Nación. Por supuesto no estaba entre los grupos definidos por el propio gobierno como prioritarios.
Esto ocasionó un revuelo gigantesco que el gobierno aun está tratando de tapar de alguna manera, en principio le costó el puesto al ministro de salud y las consecuencias definitivas aún no se conocen.
La nueva ministra designada ha prometido reorganizar y transparantar el tema de la vacunación, ahora publica cifras pero en ellas vemos al día de hoy más de 17.000 vacunados bajo el rótulo "personal esencial", una especie de bolsa de gatos sin nombres ni definiciones exactas sobre que significan esas dos palabras, más de lo mismo.
Mientras tanto una media buena noticia me ha llegado, mi madre de 86 años tiene turno para vacunarse el próximo 3 de marzo, ya le avisaron que eso será posible solo si la vacuna está disponible.
Espero y ruego que los funcionarios de turno dejen de lado sus apetencias políticas, sus desagradables métodos de sacar ventaja para lograr un voto más y se dediquen a hacer lo que el voto les dio como mandato: gobernar para todos.
Las fotografías son de mi propiedad excepto las que menciono la fuente.
The photographs are my property except those mentioned by the source.
Héctor Gugliermo
@hosgug