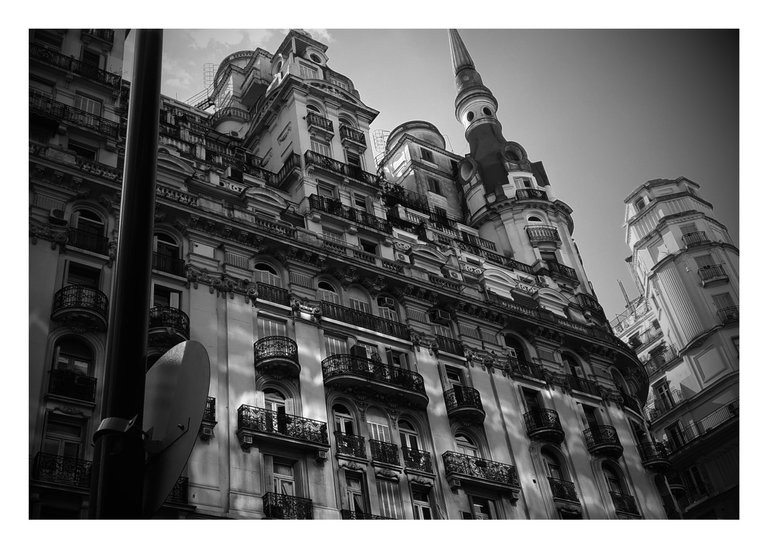 The imposing old building looms in front of your eyes every morning as you walk past the police station. There is not a day that I don't think about how frustrating and slow the investigation was and the resounding failure in which it ended. It is an open and painful wound that does not leave him alone and this has been going on for almost 5 years.
He remembered every step taken, every inquiry, every clue that led him from one failure to another, he knew that overwork had not allowed him to think well and that the closure of the investigation without definitive conclusions had been a mortal blow to his already pride. their morals.
Secretly, because his superiors had forbidden him to continue in the case, he continued investigating, in fact, he had started from scratch, as of a crime whose investigation he had assigned a while before. He had planned his objectives at a less demanding level, he thought that that way the details would not escape him and he also needed no one to find out about his extra activity, it could cost him his work. Well, in reality, there were Erico and Efraín, his longtime friends who accompanied him in every task that was assigned to him and in whom he fully trusted, they did know that he had not given up, that he would continue investigating his father's crime until he found the guilty.
Detective Rojas was calmer now and he had almost no fits of anger and despair as at that time, it had been very difficult for him to convince the Commissioner to allow him to continue in the investigation team since the rules did not allow direct relatives of the victims meddle in the case. As a total and absolute exception and taking into account his extraordinary resume, he managed to stay on the case but it didn't do much good, not until now.
A few years before he met Efraín and then Erico appeared, both young and promising students with brilliant minds and great deductive power, he owed to them much of his most resounding successes in the investigation and resolution of crimes, nobody knew that, only him. However, the commissioner was suspicious of outside help, on a couple of occasions he had discovered him talking to them but he had not said anything, he just stared at how without understanding what was happening.
After exhausting months of double work, he finally found a decisive clue, in fact, Efraín was the one who contributed it, one afternoon walking through the corridors of the 14th floor for the umpteenth time and the rooms where his father was found dead he saw what no one had seen before, a door is hidden between rose windows and decorative moldings.
The door led into a dark and peeling interior corridor and at the end of the same another door, this time white and gleaming; He opened it without a moment's hesitation and found himself in front of a spectacle he had not expected, an office with a large couch and a man dressed in a white apron and provided with a notepad that invited him to lie down. His friends stayed at the door, watching as Rojas lay down and began to speak.
While he was talking with the doctor, Rojas observed how the door, Efraín and Erico vanished before his eyes, the session with the psychiatrist for the mitigation of the symptoms of schizophrenia had begun again.

El antiguo e imponente edificio se yergue frente a sus ojos cada mañana cuando pasa por delante para ir a la central de policía. No hay día en que no piense en lo frustrante y lento que fue el avance de la investigación y el rotundo fracaso en que concluyó. Es una herida abierta y dolorosa que no lo deja en paz y esto lleva ya casi 5 años.
Recordaba cada paso dado, cada indagación, cada pista que lo llevó de un fracaso a otro, sabía que el exceso de trabajo no lo había dejado pensar bien y que el cierre de la investigación sin conclusiones definitivas había sido un golpe mortal a su orgullo y a su moral.
Secretamente, porque sus superiores le había prohibido seguir en el caso, continuaba investigando, en realidad había comenzado de cero, como de un crimen cuya investigación que le había asignado un rato antes. Sus objetivos los había planificado en un nivel de menor exigencia, pensaba que de esa manera los detalles no se le escaparían y además necesitaba que nadie se enterara de su actividad extra, le podía costar su trabajo. Bueno, en realidad estaban Erico y Efraín, sus amigos de siempre que lo acompañaban en cada tarea que le era asignada y en quienes confiaba plenamente, ellos si sabían que no se había rendido, que continuaría investigando el crimen de su padre hasta encontrar a los culpables.
El detective Rojas estaba ahora más calmado y ya casi no tenía ataques de furia y desesperación como en aquellos momentos, le había costado mucho convencer al Comisario que le permitiera continuar en el equipo de investigación ya que las reglas no permitían que familiares directos de las víctimas se inmiscuyeran en el caso. Como una excepción total y absoluta y atendiendo a su extraordinario currículo fue que consiguió mantenerse dentro del caso pero no sirvió de mucho, no al menos hasta ahora.
Unos años antes conoció a Efraín y luego apareció Erico, ambos jóvenes y prometedores estudiantes de mentes brillantes y un gran poder deductivo, les debía a ellos gran parte de sus más resonantes éxitos en la investigación y resolución de crímenes, nadie sabía eso, solo él. Sin embargo el comisario sospechaba de la ayuda externa, en un par de oportunidades lo había descubierto hablando con ellos pero no había dicho nada, solo se quedó mirando cómo sin comprender que ocurría.
Luego de agotadores meses de trabajo doble finalmente encontró una pista determinante, en realidad Efraín fue que la aportó, una tarde recorriendo por enésima vez los pasillos del piso 14 y las habitaciones donde encontraron muerto a su padre vio lo que antes nadie había visto, una puerta escondida entre los rosetones y molduras decorativas.
La puerta daba a un pasillo interior oscuro y descascarado por el tiempo y al final del mismo otra puerta, esta vez blanca y reluciente; la abrió sin dudarlo un instante y se encontró ante un espectáculo que no esperaba, un consultorio con un gran diván y un hombre vestido con un delantal blanco y provisto de un block de notas que lo invitaba a recostarse. Sus amigos se quedaron en la puerta observando como Rojas se acostaba y comenzaba a hablar.
Mientras conversaba con el doctor, Rojas observó como la puerta, Efraín y Erico se esfumaban ante sus ojos, la sesión con el psiquiatra para la morigeración de los síntomas de la esquizofrenia había comenzado otra vez.
Las fotografías son de mi propiedad excepto las que menciono la fuente.
The photographs are my property except those mentioned by the source.
Héctor Gugliermo
@hosgug