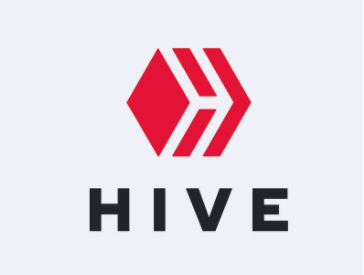 In my extensive trajectory between megabytes and bytes that began back in the mid-70s I have come across a large number of people in the field, some of the great talent and others not so much.
One of the most enriching tasks I developed in the first private company for which I worked, in addition to being my first job outside the state companies, it was a small company, with limited resources but also with great potential, it represented some reputable software companies North American.
The main drawback that I could detect was centered on the fact that its president and general manager was a technician, a fully-fledged computer scientist and knew little about business. He had some good contacts that brought him to companies where their products were required, however my boss concentrated too much on the technical aspects of the projects and not on the economic ones, so we generally worked a lot and quite well, we developed good systems, we were recognized for our technical quality, but the company was getting worse economically and financially.
To make matters worse, our president had a huge ego and did not want anyone else in the commercial management of the company, his reputation as an excellent technician was so well known that any prospect or client would take conversations to that level, distracting him from other important issues and of course making you make disastrous business decisions.
I do not know much about blockchain, I do not know the internals of Hive's programming, nor do I wish at this point in my life to interfere in these challenges, the youngest can and should lead technological advances and new paradigms. If I can give my opinion like any other and in these times I see with concern that there are many technical discussions, I have no doubts that they are well directed and justified, but I do not see the same passion or innovative ideas on other aspects that are as or more important for the great most users.
These days we are seeing great growth in the values ​​of other cryptocurrencies, led as always by bad BTC that despite many analysts who have been announcing his death for years. But if we focus on our token, the one for which many are here, it is sad to see its enormous depreciation that scares users by the thousands due to the lack of trust and the little reward for the effort.
Isn't it time to start taking a more global look at the matter? I say this because if we continue like this we will have the fastest system on the planet, with the best functionality, with a security that will be the envy of everyone, but no one to use it.

En mi extensa trayectoria entre megas y bytes que comenzó allá por mitad de los años 70 me he topado con una gran cantidad de personas del rubro, algunos de gran talento y otras no tanto.
Unas de las más enriquecedoras tareas las desarrollé en la primera empresa privada para la cual trabajé, además de ser mi primer trabajo fuera de las empresas del estado, era una compañía pequeña, con recursos limitados aunque también con gran potencial, representaba algunas reputadas empresas de software norteamericano.
El principal inconveniente que pude detectar estaba centrado en que su presidente y gerente general era un técnico, un informático con todas las letras y de negocios sabía poco. Tenía algunos buenos contactos que le daban llegada a empresas donde sus productos eran requeridos, sin embargo mi jefe se concentraba demasiado en los aspectos técnicos de los proyectos y no en los económicos por lo que generalmente trabajábamos mucho y bastante bien, elaborábamos buenos sistemas, éramos reconocidos por nuestra calidad técnica, pero la empresa iba cada vez peor en los aspectos económicos y financieros.
Para peor, nuestro presidente tenía un ego enorme y no quería a nadie más en la conducción comercial de la empresa, era tan conocida su fama de excelente técnico que cualquier prospecto o cliente llevaba las conversaciones a ese plano, distrayéndolo de otras cuestiones también importantes y por supuesto haciéndole tomar desastrosas decisiones comerciales.
No sé mucho de blockchain, no conozco las internas de la programación de Hive, tampoco deseo a estas alturas de mi vida inmiscuirme en estos desafíos, los más jóvenes pueden y deben liderar los avances tecnológicos y los nuevos paradigmas. Si puedo opinar como cualquier otro y en estos tiempos veo con preocupación que hay muchísimas discusiones técnicas, no me caben dudas que bien dirigidas y justificadas, pero no veo la misma pasión ni ideas innovadoras sobre otros aspectos que son tanto o más importantes para la gran mayoría de los usuarios.
Por estos días estamos viendo un gran crecimiento en los valores de otras cryptomonedas, lideradas como siempre por el BTC mal que le pese a muchos analistas que vienen anunciando su muerte desde hace años. Pero si nos centramos en nuestro token, ese por el cual muchos están aquí, da pena ver su enorme depreciación que espanta a los usuarios por miles por la falta de confianza y la escasa recompensa al esfuerzo.
¿No será hora de comenzar a darle una mirada más global al asunto?, digo esto porque de seguir así tendremos el sistema más rápido del planeta, con la mejor funcionalidad, con una seguridad que será envidia de todos, pero nadie para utilizarlo.
Las fotografías son de mi propiedad excepto las que menciono la fuente.
The photographs are my property except those mentioned by the source.
Héctor Gugliermo
@hosgug