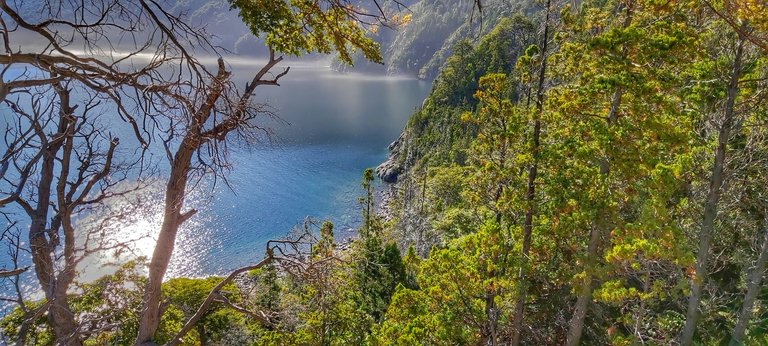 Los Alerces National Park owes its name to a tree whose scientific name is Fitzroya cupressoides, although I do not know exactly, I believe that the first of the names is due to the famous captain of HMS Beagle Robert Fitz Roy with whom he traveled to these lands in more still famous Charles Darwin. Locally, the name chosen by native peoples to name this species is Lahuan (grandfather).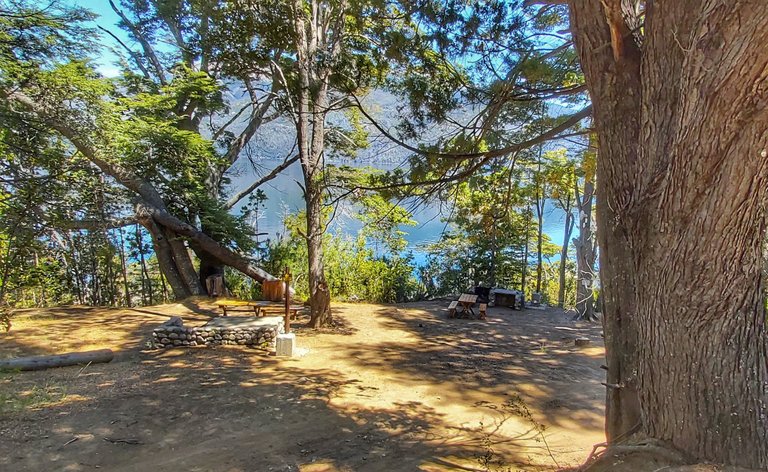 The name of the park is due to that tree, but not to any of those that grow there but to one in particular whose age is estimated at more than 2,600 years, this Larch is accompanied in its vicinity by other more "young" with ages that They have seen this area of ​​the park from 1,500 to 2,000 years ago, it is called Millennium Alerzal and it was declared a World Heritage Site.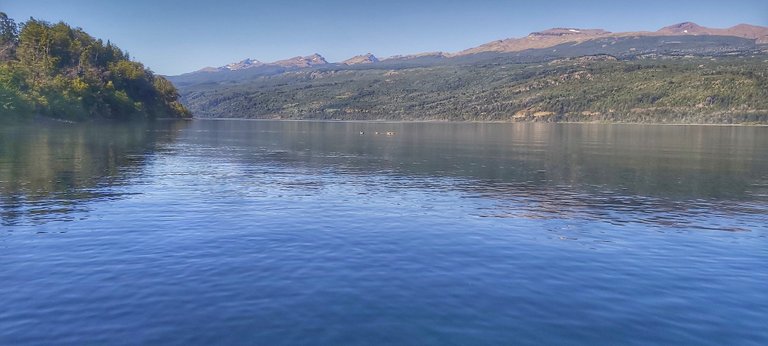 In this wonder of nature, we spent 3 full days walking trails, admiring landscapes, fishing, and cooling off from the intense heat in the waters of the great Futalaufquen lake. For economic reasons, we did not make the excursion to the great Alerzal since the cost of the excursion for four people was extremely high but as we already knew, we settled for walking elsewhere, there are always things to discover and admire in that place.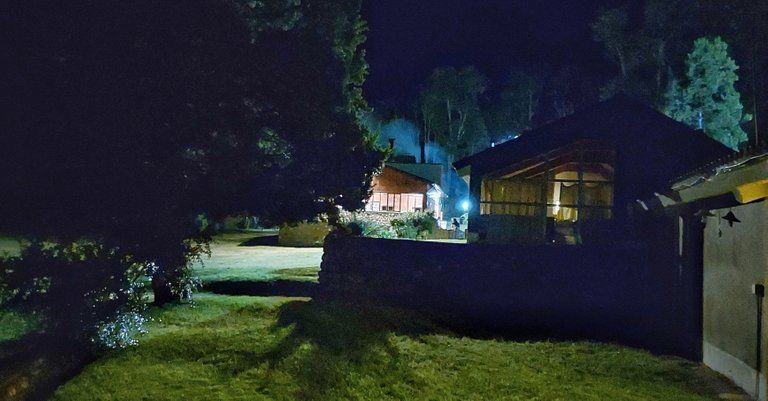 We spent a whole day a few meters from the lake in an area of ​​tables and grills, we tasted an exquisite barbecue (typical food of my town) and we played Buraco, a game with chips similar to Canasta, a very popular card game.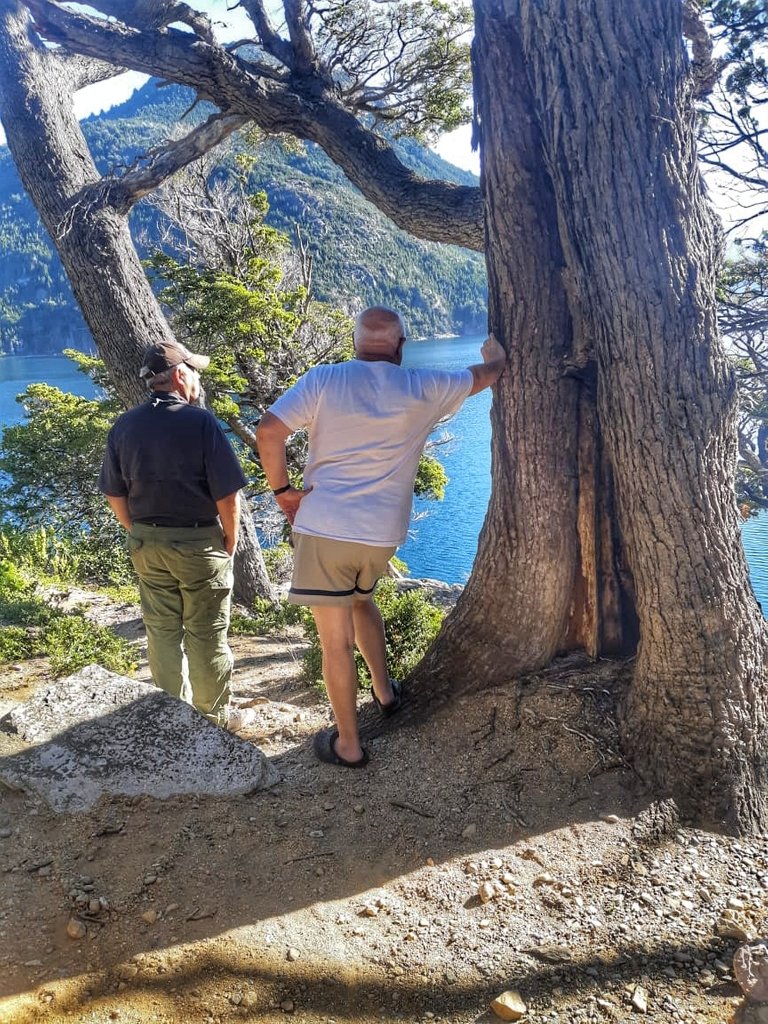 I leave you some photographs so you can admire the beautiful landscapes of this area touched by the divine gift of nature.

El parque Nacional Los Alerces debe su nombre a un árbol cuyo nombre científico es Fitzroya cupressoides, aunque no lo sé con exactitud creo que el primero de los nombres se debe al famoso capitán del HMS Beagle Robert Fitz Roy con quien viajó a estas tierras en más famoso todavía Charles Darwin. Localmente el nombre elegido por pueblos originarios para denominar esta especie es Lahuan (abuelo).
El nombre del parque se debe a ese árbol, pero no a cualquiera de los que allí crecen sino a uno en particular cuya edad se calcula en más de 2.600 años, este Alerce es acompañado en sus inmediaciones por otros más "jóvenes" con edades que ven desde los 1.500 a y 2.000 años a esta zona del parque se la denomina Alerzal Milenario y fue declarada Patrimonio de la Humanidad.
En esta maravilla de la naturaleza pasamos 3 días completos recorriendo senderos, admirando paisajes, pescando y refrescándonos del intenso calor en aguas del gran lago Futalaufquen. Por una cuestión económica no hicimos la excursión hasta el gran Alerzal ya que el costo de la excursión para cuatro personas era extremadamente elevado pero como ya lo conocíamos nos conformamos con pasear por otros lados, siempre hay cosas por descubrir y admirar en ese lugar.
Pasamos todo un día a pocos metros del lago en una zona de mesas y parrillas, degustamos un exquisito asado (comida típica de mi pueblo) y jugamos al Buraco, un juego con fichas similar a la Canasta, un juego de naipes muy difundido.
Les dejo algunas fotografías para que puedan admirar los hermosos paisajes de esta zona tocada por el don divino de la naturaleza.
Las fotografías son de mi propiedad excepto las que menciono la fuente.
The photographs are my property except those mentioned by the source.
Héctor Gugliermo
@hosgug