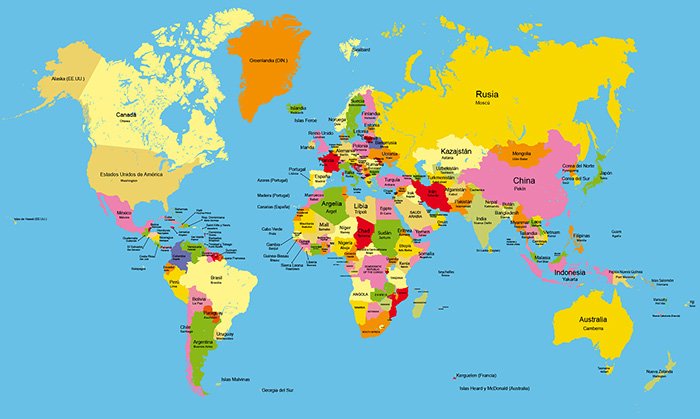 Yesterday, as it began to get dark in Buenos Aires, I received a message on social networks from a friend who lives in Holland, it was already 0:00 there and she greeted me for the end of the year.
Given that there were still 4 hours until the change of the year in these latitudes, I asked him as a joke if in the future there were no more traces of the Covid. Of course she took it for what it was, a joke, but then speaking seriously she told me:
- There are still and I think for quite some time -
I started to think about how much reason assists you in your assessment and I must conclude that certainly this new virus that was unveiled almost exactly a year ago has changed so many things in the world as we could never have imagined.
The freedoms that we enjoyed, the greater or lesser economic well-being, affection, work, health. Everything has changed and in a way that we did not see coming even in our worst nightmares.
And there is still too much uncertainty, despite enormous scientific advances, despite the strength of some countries, nothing has yet succeeded with the virus and vaccines are only hope for the future, somewhat hit now by the new strains that have been discovered and on which there are still no definitive conclusions.
2021 has already begun around the world, including here in South America, one of the last corners of the planet to change the year due to the time difference with the rest. There have been celebrations, in most countries quite limited. The future is not as clear as we would have liked, we will have to continue living with Covid for much longer.
Meanwhile, we must continue to adapt to the new way of living, with more care, with more distance between people, forgetting for a while that we are social beings.
In spite of it, the future still has the Covid as an unwanted guest and we must continue in the best possible way, I, therefore, continue to feed my blog.

En el día de ayer, mientras comenzaba a anochecer en Buenos Aires recibí un mensaje por redes sociales de una amiga que vive en Holanda, allí ya eran las 0:00 y me saludaba por el fin de año.
Dado que aquí aún faltaban 4 horas para el cambio de año en estas latitudes, le pregunté a modo de chiste si en el futuro ya no había rastros del Covid. Por supuesto lo tomó como lo que era, una broma, pero luego y hablando seriamente me dijo:
- Todavía hay y creo que por bastante tiempo más –
Me puse a pensar en cuanta razón le asiste en su apreciación y debo concluir en que ciertamente este nuevo virus que se dio a conocer hace casi exactamente un año ha cambiado tantas cosas en el mundo como nunca hubiéramos imaginado.
Las libertades de las que gozábamos, el mayor o menor bienestar económico, los afectos, el trabajo, la salud. Todo ha cambiado y de una forma que no vimos venir ni en nuestras peores pesadillas.
Y todavía hay demasiada incertidumbre, pese a los enormes avances científicos, pese a la fortaleza de algunos países, nada ha podido todavía con el virus y las vacunas solo son una esperanza para el futuro, un tanto golpeada ahora por las nuevas cepas que se han descubierto y sobre las que todavía no hay conclusiones definitivas.
El 2021 ha comenzado ya en todo el mundo, inclusive aquí en Sudamérica, uno de los últimos rincones del planeta en cambiar de año debido a la diferencia horaria con el resto. Ha habido festejos, en la mayoría de los países bastante acotados. El futuro no es todo lo claro que nos hubiera gustado, deberemos seguir conviviendo con el Covid por bastante más tiempo.
Mientras tanto debemos seguir adaptándonos a la nueva forma de vivir, con más cuidados, con más distancia entre personas, olvidándonos por un tiempo que somos seres sociales.
Mal que nos pese, el futuro todavía tiene al Covid como invitado no deseado y nosotros debemos continuar de la mejor forma posible, yo por lo tanto sigo alimentando mi blog.
Las fotografías son de mi propiedad excepto las que menciono la fuente.
The photographs are my property except those mentioned by the source.
Héctor Gugliermo
@hosgug